When Change Is A Good Thing

Comics have always been about change.
Whether it's their content, their characters, their creators or the universes contained within their pages, comic books have always been in a state of flux. It is the juvenile delinquent, sibling to the more mature and refined world of literature. The medium is forever changing its clothing and style as fashion dictates, taking a little from here and a little from there in its quest to become all it can be.
These days, we tend to complain about the changing nature of our favorite heroes, who are seemingly caught in an endless cycle of re-invention, retcons and pointless start-overs. Yet rebirth has always been the cornerstone of comic book characters.
Where would the medium be without the re-imagining of the Flash, which launched the Silver Age? Would comics still be around if Lee and Kirby had not so drastically re-imagined the dynamics of the superhero with the Fantastic Four and Spider-man? If Claremont and Cockrum's, All New X-Men didn't exist? If John Stewart, Kyle Rayner, Guy Gardner and others hadn't picked up the ring? I could go on, (and I usually do) but what I'm saying is that change is not always a bad thing, it just depends on how it's handled.
One of the more epic examples of change in the modern age was DC's, Death Of Superman event in 1992. Not only was the event a massive success, but it also benefited the longevity of the character. Spectacle is never a substitute for good writing, but with the state that Superman was in during the early 90's, even the resurrection of Shakespeare as writer on the books wouldn't have garnered much media attention.
Something drastic needed to be done and, with a year's worth of stories scrapped due to events on the Lois and Clark TV show, the Superman brains knew that drama had to come from his death.
Obviously, it was a given that he wasn't going to stay dead, but the emotions that such an icon's death stirred in the greater population helped to re-establish Superman as THE superhero again. It also expanded the playing pieces in his universe with the creation of Steel, the new Superboy, Cyborg Superman and, of course, Doomsday.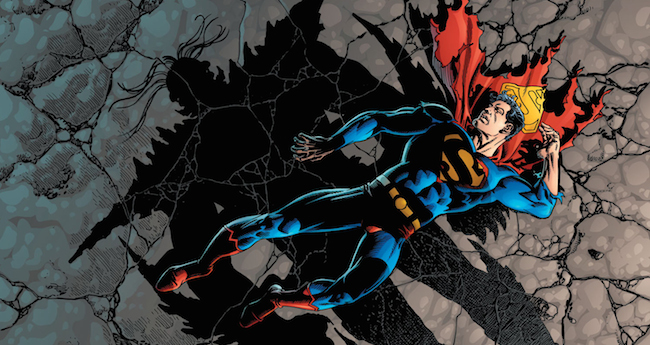 DC had proven their audacity when it came to change with 1985's Crisis On Infinite Earths maxi-series; the first universe-spanning comic book event to truly change the status quo.
Crisis was meant to be an exercise in simplifying the myriad universes DC had created, but was actually a way of making their characters more contemporary and updating a universe which had changed very little since its Silver Age re-launch. It is still the reference point for all crossover events, especially in the DC universe, and is the prime example of how a storyline can bring about meaningful and lasting change for comic characters and the universes they inhabit, whilst still being a great read on the pooper.
Where events such as Heroes Reborn, the Death of Batman, Armageddon 2001 and the Clone Saga (to name a few) are critically (and rightfully) mauled by readers across the board, there is a very important lesson to learn from them. Successful change does not come from lessening a character, nor does it come from changing the status quo; it comes from adding to the rich tapestry of the characters and their world.
Two of the more successful runs in recent time which brought about real and successful change to their respective titles were Grant Morrison's run on X-Men and Geoff Johns' epic Green Lantern arc. Both writers managed to not only bring massive change to their respective titles but, more importantly, managed to expand their universes.
This came from solid (if not controversial, especially on Morrison's part) writing, a wide screen approach to their characters' universes and a refocusing of what made these characters great in the first place. Johns' additions and expansions to the Green Lantern lore were such a successful improvement that it seems hard to believe Green Lantern wasn't always that way.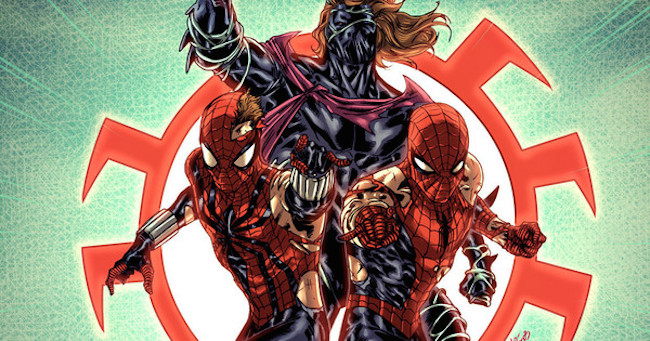 At the other end of the spectrum, you need look no further than the event which had me crying like a school boy and very nearly destroyed my love of comics altogether; Ultimatum. In this, frankly bizarre and confused series, Marvel sought to reignite their once promising Ultimate Universe by senselessly and horrifically slaughtering most of its biggest stars.
Bold? Certainly. Completely bat shit crazy? Without a doubt.
It was a series which offered nothing new, only reduced, damaged and diminished the very universe they were seeking to expand. Not just in-story, mind you, but also in the eyes of its fans. Nothing worthwhile came from the event and the shock and horror with which fans greeted the series put the death knell on the fledgling imprint.
The Death of Spider-Man event kept it limping along for a while, but the damage was done. What should have reignited the flame for the Ultimate Universe ultimately extinguished it, leading to its current absorption into the regular Marvel universe.
And what of the Marvel Now changes? What of the New 52 re-launch? What of the inevitable Transformers retcon or the Valiant universe re-branding or the Teenage Mutant Ninja Turtles becoming the Adult Well-Adjusted Accounting Hamsters, or… or…
It doesn't really matter. Change will always happen.
The only thing that really matters is the care with which it is done. No one believed that the Valiant re-launch of their books in 2012 would be as popular or as consistent in quality as it has been, but it was carefully conceived and released and built upon the foundations of its previous incarnations.
Also, perhaps most importantly, it catered to the fans instead of being a cynical exercise in profiteering. None of us are so naïve as to not realize that the comic book industry is an industry first and foremost; it needs to make money to survive. Yet there is no reason why this can't be done without quality and an eye on what the readers actually want.
With due care and proper intent, change should not only give to the longevity of the characters, but also to the fan base and the enduring interest of the readers. Doesn't everyone win in that equation?