'Star Wars: The Force Awakens' Theatrical Review II

What I love most about Star Wars is the mythology.
The epic and far-reaching fabric of the universe in which the stories play out has always resonated so strongly with me in spite of one little fact; there has never been a great Star Wars movie.
Blasphemy, I know, but even though Empire Strikes Back came close, the movies have always been hampered by a need to cater to too many age groups, never really delivering the kick-ass, turned-up-to-eleven feature we all so truly deserve.
This is that movie.
Seemingly unburdened by the weight of expectation, J.J. Abrams has weighed into the mythos heavily and has delivered a movie that not only honors and embraces its past but also opens all the doors and windows to the future.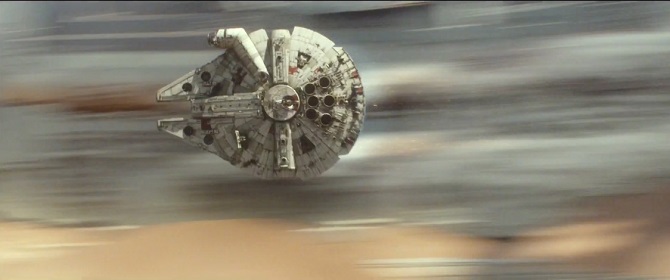 Let's face it, there is no Star Wars without nostalgia and Abram delivers in spades. There are innumerable winks and nods to scenes and moments that have now become ingrained in the fabric of our pop-culture minds.
Yet there is also a clear statement this is very much a Star Wars for a new generation. The new cast is young and fierce, certainly not the winging teens a young Luke might have been. They bring a fresh energy and perspective to the series and, in a nice touch, are as much in awe of the mythology they face as we are.
This is definitely a multi-generational film and the appearances of old and familiar faces are not just there to please the older filmgoers. They play vital and expansive roles in the film, their own arcs given new resonance and paths.
And what of Han?
There is a bittersweet feeling when first seeing him–a sadness the spirit of rebellion, vitality and youth in the original trilogy has now grown older. Yet soon, enough you realize that Han is, well, Han. But this is an older Han with a far deeper sense to him, as is the entire film.
Aware of and happy to carry the burden of its own history, Star Wars: The Force Awakens is a deep-running experience. It is surprising the emotional resonance these characters and these worlds can create, especially in a brand new context. I left the cinema devastated, purely by how much I had invested into these characters, both new and old.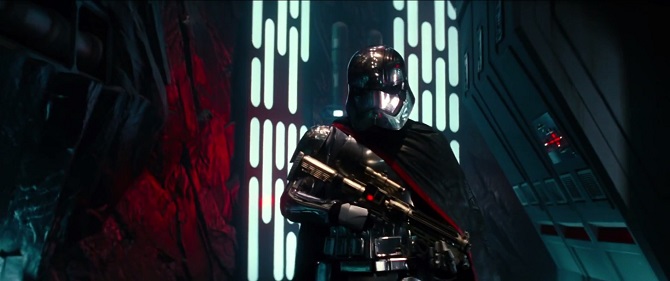 There is far more complexity at play, typified in the character of Kylo Ren, who does not fit into the usual mould of villain we are used to seeing in this world but whose motives are a nice spin on previous characters. This happens with a number of characters, their arcs playing on those of previous characters, but it feels necessary in bringing the entire series up to date for a new audience.
And up to date it is, with mind-blowing and jaw-dropping effects and sequences. Yet Abrams, like Peter Jackson in his Lord Of The Ring trilogy knows that effects only work as well as the characters within them. In contrast to Lucas' bombast of effects on the previous trilogy, these feel like an add-on to what is happening in the story, as opposed to being there for the sake of it.
Despite a familiar-feeling plot development setting up the third act, this episode feels less manipulative than previous ones, and you don't get the sense you're watching an extended advert for a new toy range.
Expectation can be a terrible thing, but when someone meets it and exceeds it, then you're glad it was there in the first place. I can't tell you how much I want to see the next installment, right now, and there can be no greater compliment to a film than to feel that way. I could have watched another five hours and still wanted more.
Star Wars: The Force Awakens not only reminds you of how important and beloved these characters are but exactly how good film is meant to be.