The REAL Death Of 'Wolverine'

Wolverine was a god.
If you were a comic book reader in the '80s and '90s there was no cooler, more kick-ass, beloved and lauded hero than James Howlett. Known only as 'Logan' at the time, he was the anti-heroes anti-hero. And in comparison, he made all the other heroes look positively ancient by comparison. He smoked, he drank, he cursed (kind of), he killed, he couldn't be killed (kind of), he was a ninja, he was a pirate (kind of) and he had hair which would make David Lynch proud.
So what happened? What became of that Logan?
Popular opinion would have you believe that Logan has been mothballed due to marvel not owning the rights to the Mutant movie franchise.
"No one profits from our characters except us! Excelsior!"
This is the cry most would have you believe is emanating from the ivory tower of Marvel publishing. Perhaps there is truth to this but, let's be honest, the rot had set in a long time before then.
When Wolverine came to be the fully formed psycho we know and love through the loving hands of Chris Claremont and John Byrne and the gritty evolution of Claremont and Frank Miller, there was no one else like him in mainstream comics. Nowadays, there are very few heroes not like Wolverine.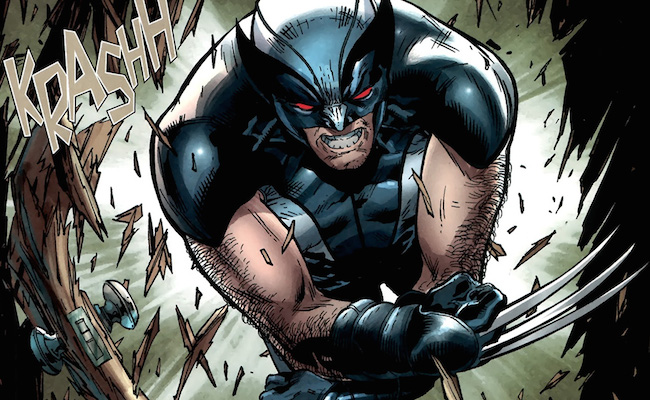 Even Superman kills now if you believe Zack Snyder.
Like many pioneers, Logan has become a victim of the very conventions he helped revolutionize, making him look obsolete and old. As comics have become grittier and increasingly violent, so have the characters involved. Now, even Wolverine- a man whose powers almost force him to kill- seems less than scary.
Part of this is the need Marvel have to make Wolverine relate to every comic fan imaginable. You want your psycho killer Wolverine? Check him in X Force. You want your noble, heroic Wolverine, check him in New Avengers. You want your funny, cutesy, approachable Wolverine? Then Wolverine and the X-Men is more to your tastes.
Wolverine became diluted. Yet, what all of these titles had in common, was the acceptance that Wolverine had become the old guard, invariably playing the older, wizened mentor of the situation. If this happens to your favorite punk band, you stop listening to them and the same can be said for Wolverine.
The greatest element of Wolverine was never his claws, his healing factor, his hair or even his use of the term, "Bub." It was always the fact that he was a rebel. He lived to piss off captain conformity, Scott Summers, get in the sweaty thoughts of Jean Grey, or pee in the punch at the annual Alpha Flight Christmas party.
Yet when he became the establishment, something went awry. This was highlighted in the X-event, Schism, where Wolverine; mass murderer, self-confessed psycho and purveyor of being the best at not very nice things stood as the voice of reason and protector of all that was good and innocent in the world. This was a Wolverine far removed from his roots, as much as becoming an Avenger had been.
Where Wolverine faltered, his legacy was picked up by new characters, most notably Deadpool and, perhaps more importantly, X-23. Here was a Wolverine for the present day; young, acerbic, deadly, rebellious and female. Everything Wolverine was not.
Deadpool too reflected a new mindset, from younger readers especially, where they didn't want their anti-heroes to just be dangerous, they also wanted them to be deranged! As much of a hoot as Deadpool is, beneath that veneer is a deeply disturbing character and the insane amount of popularity he engenders (which will, presumably only become more heightened when the movie finally appears) is indicative of how out of step Wolverine had become.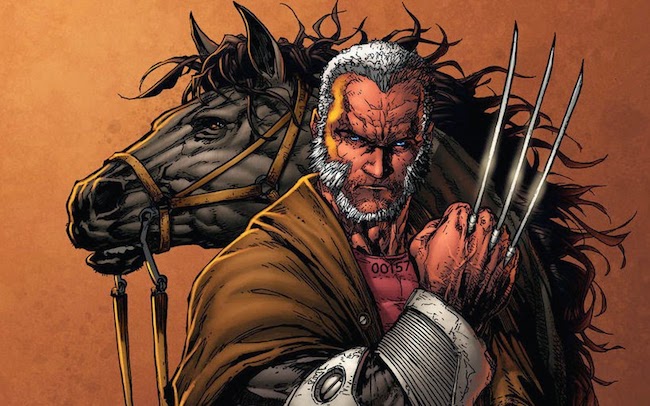 Now, the only version of Wolverine that seems to be getting any play is the Old Man Logan version which was featured in the Mark Millar and Steve McNiven mini. He recently saw the light of day again through the new Secret Wars event Marvel produced, but this Logan has never seemed a real reflection of the Wolverine character.
Set in a world which seemed almost satirical in its hyper-insanity, the Logan of this series tried, perhaps too hard to fit into the 'deranged' category of comics, which hearkens back to Millar's previous work on The Authority and to Deadpool himself. Sure, Old Man Logan is a lark of a read, but does it fit in the pantheon of true and great Wolverine stories? I don't believe so, yet is this the real Logan that fans want to see now?
I don't know.
All I do know is that, inevitably, Logan is going to pop out of that (SPOILERS!) Adamantium cocoon he was left in at the end of the Death Of Wolverine series and take his place in the center of the Marvel universe again.
Which of the many Wolverine's will this be? How will Marvel re-introduce one of their mainstays to a potentially new audience? And will fans care or will they have moved on? Only time will tell. But hopefully, Marvel will take the opportunity to re-focus Logan, refine him, and excite fans once again with a character of true originality.
Just like when he first appeared.