Deal: Star Wars Battlefront (Amazon Exclusive)

This week's deal is perfect for those that have either held out or haven't found the time to pick up Star Wars: Battlefront yet.
The Amazon exclusive version of Star Wars: Battlefront is on sale for the standard price of the game, $59.88.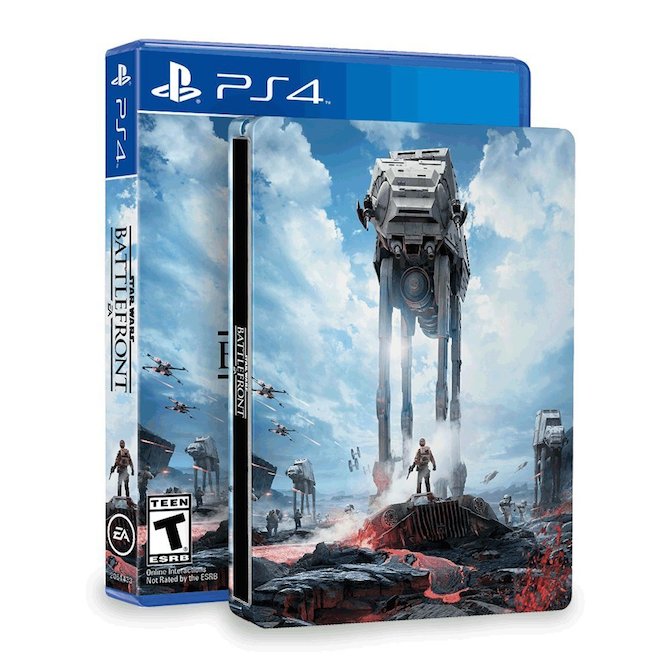 This version of Star Wars: Battlefront includes the standard video game in an official SteelBook along with a comic. Both the SteelBook and Comic are exclusive to Amazon.
This version of the game is available on both the Playstation 4 and Xbox One, but supplies are limited and deals are winding down as Black Friday and Cyber Monday are both passing.
[button text="BUY ON PS4″ url="http://www.amazon.com/gp/product/B016NZFGP4/ref=as_li_tl?ie=UTF8&camp=1789&creative=390957&creativeASIN=B016NZFGP4&linkCode=as2&tag=projeblu-20&linkId=G522BD5IU6UUYGT3″ size="medium" type="primary" target="_blank"] [button text="BUY ON XBOX" url="http://www.amazon.com/gp/product/B016NZFGP4/ref=as_li_tl?ie=UTF8&camp=1789&creative=390957&creativeASIN=B016NZFGP4&linkCode=as2&tag=projeblu-20&linkId=26FK52MXQ32ZOXMY" size="medium" type="primary" target="_blank"]