007 Mission Files: Debriefing

SPOILERS AHEAD: Like all of the 007 Mission Files, this article will contain massive spoilers, so I would highly recommend reading this article after seeing Spectre. If you decide to ignore this warning you can blame only yourself and neither I nor Project-Nerd can be held accountable for your poor decision making.
****************
Well guys, we did it. We made it! All 24 official movies and 2 non-canonical. If you read them all, I commend you. Now for the fun part. Let's hand out some awards, shall we?
First, we'll look back at all of the movies and see how they stack up. To create this list I did the classic "Would I rather watch A or B" technique I learned from my optometrist.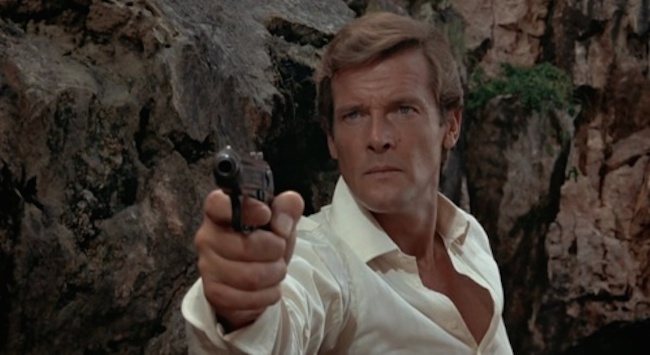 26. Casino Royale (1967) – Peter Sellers, David Niven, Orson Welles, Woody Allen…this movie should have been so much better than it ended up being. Friction among the cast and crew leading to people walking off set created a garbled mess of a movie.
25. Thunderball – I understand it's a classic and a lot of people love it, but the slow plot and boring underwater scenes really dragged this movie down. I get little to no enjoyment from watching this movie.
24. Die Another Day – Absolutely terrible movie, but it's more fun to watch than Thunderball.
23. Never Say Never Again – The worst thing going for this movie is that it's a remake of Thunderball. I really wish it would have had a better box office so we could have seen more of Max von Sydow as Blofeld.
22. Octopussy – Bond dresses as a clown to recover a Fabergé egg or some nonsense. All I remember is old people having sex.
21. A View to a Kill – Roger Moore tries to steal Grace Jones's youth. Points for fighting Christopher Walken in a blimp above the Golden Gate Bridge.
20. Tomorrow Never Dies – I remembered liking this more, but it's too choppy. A bunch of left over scenes from the Moore and Dalton years were cobbled together around a weak plot.
19. Moonraker – This is actually fun to watch, especially with a group, but it's a little out there to be too much higher on the list.
18. Diamonds are Forever – I remembered hating this movie, but I had a lot of fun watching it this time. It made a pretty big jump up the list. Mr. Wint and Mr. Kidd are worth the price of admission.
17. The Man with the Golden Gun – Christopher Lee and Herve Villechaize made a good team. Weird kung fu sequence was obviously added after the release of Enter the Dragon, but the movie is still good.
16. The World is Not Enough – The highs are pretty high (villains, cinematography, design) but the lows are really low (Denise Richards, "science").
15. For Your Eyes Only – One of the few Moore films where they tried to make a good movie, and they succeeded for the most part.
14. The Spy Who Loved Me – See For Your Eyes Only.
13. Goldfinger – Most people would have this higher. I'll admit it's a classic and was instrumental in making Bond the phenomenon it became, but we have a tendency to look back at it with blinders. There are great scenes (Ft. Knox, golfing, Bond spying on their schemes), but we tend to forget the bad ones (Connery chauvinism at its peak, Bond is a terrible spy and keeps getting caught, Felix eating KFC because that's what people in Kentucky do).
12. License to Kill – If I'm picking a random '80s action flick, this one will do. It has it all, and it's better than any of the Steven Seagal movies it's copying.
11. Dr. No – I thought this would be a lot higher. Its pacing is a little slow, but it was somehow my favorite as a kid. Still a classic and entertaining today.
10. Quantum of Solace – This was higher than I expected it to be. Definitely didn't think it would make the top ten, but it's a well made film considering the WGA strike. Especially if you watch it right after Casino Royale.
9. GoldenEye – More for nostalgia's sake than it being a great movie. It has issues, but it's cemented as a classic among my generation.
8. Live and Let Die – What can I say; I enjoy a good Blaxploitation film. Bond is completely out of his element with the voodoo, and it works.
7. Spectre – This is pretty much where I projected it. I think its fate ultimately lies where the series goes next. I can't put it any higher since it relies so heavily on the rest of the films on the list.
6. The Living Daylights – I've always loved this movie, and it often gets overlooked. The Bond Girl is gorgeous and uniquely artistic for the series and you can see Bond fall for her. They do a better job of it than in Spectre, even if he does side with the Taliban.
5. You Only Live Twice – Austin Powers kind of ruined this movie, but it's a lot of fun, and it's the first time Bond and Blofeld have a showdown.
4. On Her Majesty's Secret Service – This was second on the list before Daniel Craig came along. Still a great character piece with a strong story, but there are some slow segments and Lazenby is out of place as an actor.
3. Skyfall – Woah! How is this so high? I wasn't at all impressed with it when I saw it opening night in the theaters, but it's grown on me over the last three years. It's definitely the one I've watched the most since its release.
2. From Russia with Love – Bond at his best. He's actually being a spy and has minimal gadgets. The movie is shot well, acted well, and the story is rock solid.
1. Casino Royale (2006) – From one Casino Royale to another, this movie does everything right. It's gorgeous, and every shot is purposeful. Not just my favorite Bond movie, it's high in my rankings for favorite movie period. Expertly adapted from a 53-year-old book to modern day.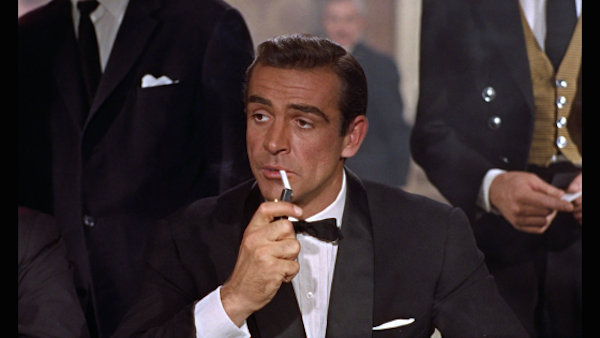 Definitely some surprises on that list. Even for me, and I made it. Let's move on to the awards:
Best Bond Actor:
6. George Lazenby – It isn't all his fault. He looked the part and it was his first acting role, so I want to give him the benefit of the doubt. He probably could have handled a straightforward adventure movie like the next film Diamonds are Forever, but his movie On Her Majesty's Secret Service was a character piece that required more acting chops.
5. Pierce Brosnan – I think he would have been a better actor if he had better scripts, but his movies were uneven and so were his performances.
4. Roger Moore – I see why people like him, but he looked really old at the end, and a lot of his humor didn't land with me. He is quite suave, though.
3. Timothy Dalton – He was only in two movies, but he strived for realism and studied the source material closely. In a different time his movies would have been more appreciated.
2. Sean Connery – He created the role and is fantastic in all of his movies.
1. Daniel Craig – It seems like a cop out to put the current actor as the best, but he has the best aspects of all of the other actors. Intelligent and strong like Connery, suave and funny like Moore, and intensity and a desire to stick to the source material like Dalton.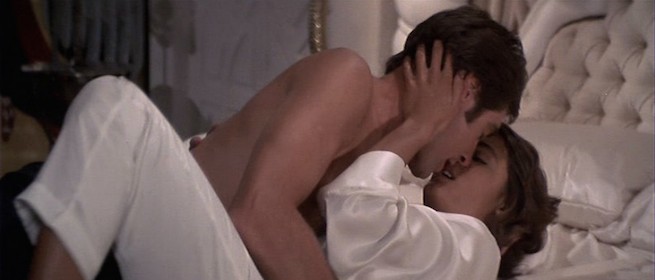 Best Bond Girl: Most Bond Girls are pretty unmemorable or terribly written, so the good ones are worth mentioning.
7. Solitaire (Live and Let Die) – Bond has to manipulate her to his cause, but she's an important piece to defeating Tanaka and he protects her through the end.
6. Kara Milovy (The Living Daylights) – She's one of my favorites and the only artistic Bond Girl. She's a cellist that is just trying to help her boyfriend. Little does she know, her boyfriend is using her. Bond has to use her too, but again he goes out of his way to make sure she's safe.
5. Anya Amasova a.k.a. Agent XXX (The Spy Who Loved Me) – Not only did Bond team up with a woman, but a British agent teamed up with a Soviet agent. How progressive!
4. Tatiana Romanova (From Russia with Love) – She's a soviet operative that SPECTRE tricks into thinking she's on a mission for her country. Bond shows her the truth and is able to get her help to foil their plans.
3. Honey Ryder (Dr. No) – One of the most iconic moments of the series is when she emerges from the Caribbean.
2. Teresa di Vicenzo (On Her Majesty's Secret Service) – The only Bond Girl who domesticates James. Unfortunately, their marriage is short-lived.
1. Vesper Lynd (Casino Royale) – A well written, fully developed character played by a terrific actress that just happens to be stunningly gorgeous. It's easy to see why Bond would fall in love with her. Much like Tracy, it makes her death all the more tragic.
Best M Actor: Bernard Lee originated the role and was a perfect adaptation of the M in the books. I think Ralph Fiennes is the perfect actor to take up the role, and hopefully he will continue with the series. However, Dame Judi Dench brought an Oscar-winning actress to the role that was able to go toe-to-toe with Bond while still serving as a motherly figure. Her version of the character was also the most heavily featured in the series.
Moniest Penny Award: I love Naomie Harris and Samantha Bond had a great rapport with Pierce Brosnan's Bond, but Lois Maxwell is the only actress in contention for the award. She appeared in the first 14 entries and defined the character.
Desmond Llewelyn Award of Excellence: It takes a lot to get an award named after you, but 17 appearances as Q makes him the only real option for this award. If Ben Whishaw acted in every Bond movie until he died, he still wouldn't be able to surpass this number.
Best Blofeld Actor: Some great actors have played SPECTRE mastermind Ernst Stavro Blofeld over the years. There are a few times the character is shown beyond these five, but these are the ones who were able to create a character for the part.
5. Charles Gray (Diamonds are Forever) – I like Gray a lot, but his Blofeld isn't very imposing.
4. Max von Sydow (Never Say Never Again) – One of the greatest actors that most people don't know. He's had a 60-year career from The Seventh Seal to The Exorcist to The Force Awakens. He isn't bad in the movie, but he wasn't in it a lot either. Had the movie been a success he would have had a more significant role in the sequel.
3. Christoph Waltz (Spectre) – Waltz is a great actor, but the character is a little underdeveloped. If he shows up in Bond 25 he will move up a spot.
2. Telly Savalas (On Her Majesty's Secret Service) – Barely passes Waltz because his character had more purpose. He was pretty imposing not just because he is physically bigger than Bond, but also because of his power.
1. Donald Pleasence (You Only Live Twice) – This is the first time Bond meets Blofeld face-to-face, and Pleasence clearly worked hard with the producers to create a rich character. Most of the traits that have defined the character for most fans were first used with him and ripped off by Austin Powers.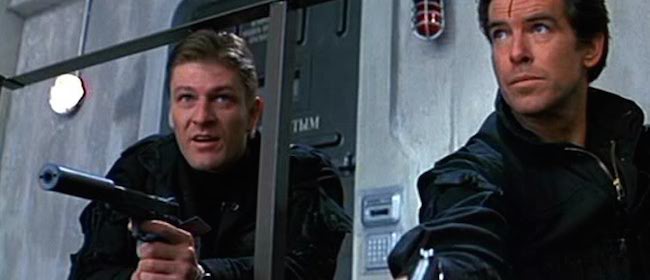 Best Villain (non-Blofeld): This is one of the toughest categories to award. There have been some fantastic villains alongside some quickly forgettable ones, so I just had to do another countdown.
5. Max Zorin (A View to a Kill) – Christopher Walken in one of his more psychotic roles? Sign me up.
4. Alec Trevelyan (GoldenEye) – What's worse than the enemy you don't know? The enemy that knows you too well. Former double-0 agent returns from the dead to wreak havoc on MI6. Not the only time this happened, but it was the most personal for Bond. Oh, and of course you get to see Sean Bean die like always.
3. Francisco Scaramanga (The Man with the Golden Gun) – The incomparable Christopher Lee plays Scaramanga as Bond's equal, just on the other side of the law. I'm a huge horror fan, so of course I think Christopher Lee is a god.
2. Kananga/Mr. Big (Live and Let Die) – Yaphet Kotto is a vastly underrated and forgotten actor. Alien, The Running Man, Homicide: Life on the Street…he even popped up in a Nightmare on Elm St. movie. Here he plays a drug kingpin using voodoo to scare the locals. He's sophisticated and manipulative.
1. Auric Goldfinger (Goldfinger) – The first standalone Bond villain with a master plan, and he would have gotten away with it if it weren't for Pussy Galore turning on him. Bond certainly did nothing to stop him.
Best Henchman: What is a maniacal genius without his muscle? The villains of Bond movies have grand schemes. Civilizations to build or destroy. They can't be bothered to take out the trash. That's where these people come into play.
6. Tee Hee, Whisper, and Baron Samedi (Live and Let Die) – These three aren't really a team. They rarely even share screen time, but each of them is integral to making the movie as good as it is.
5. Nick Nack (The Man with the Golden Gun) – Few henchmen had the chemistry with their bosses Herve Villenchaize had with Christopher Lee. One of the more fun henchmen.
4. Xenia Onatopp (GoldenEye) – The girl loved her work. An efficient psychopath.
3. Irma Bunt (On Her Majesty's Secret Service) – Behind every great villain is a strong villainess. She kills Bond's wife just moments after their wedding. That's pure evil.
2. Jaws (The Spy Who Loved Me and Moonraker) – The only henchman to appear in two Bond movies. Richard Kiel played the coolest bad guy I'd ever seen when I was a kid.
1a. Oddjob (Goldfinger) – The silent but deadly coldblooded killer. An unstoppable force Bond can only defeat by outsmarting him.
1b. Donald "Red" Grant (From Russia with Love) – The hulking blonde who could match Bond's wit and exceed his strength. Only luck can defeat him.
So…I cheated a little at the end there, but you can't blame me. It's impossible to choose between Oddjob and Grant in this discussion. Every subsequent henchman is a version of these two characters.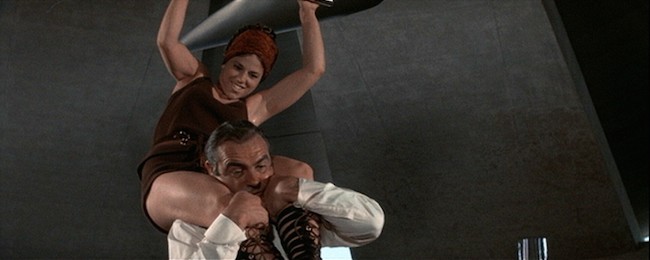 Best Moment: After so many movies there has to be some highlights, right?
4. Goldfinger threatening Bond with a laser while he's strapped to a table in Goldfinger. If nothing else this is certainly the most iconic scene and put our hero at his biggest disadvantage to date.
3. Tracy's death in On Her Majesty's Secret Service. One of the few scenes that Lazenby was able to get right. It's heartbreaking.
2. The first time Sean Connery introduces himself as "Bond, James Bond" to Sylvia Trench in Dr. No at a baccarat table. At only eight minutes into the first movie of the franchise, this marked the time that men wanted to be James Bond and women wanted to be with him.
1. The best moment of the series for me has to be Vesper's death in Casino Royale. It's well written, well acted, and every time I hear Vesper's theme music I get a little misty eyed. One of the few moments of the series that really humanized Bond.
Worst Moment: As great as the series has been over the years, it has been truly terrible at times as well. Sadly, it's easier to find these moments than the good ones.
5. Invisible Car (Die Another Day) – Yes, any scene with the invisible car. For god's sake it's an invisible car. He's not Wonder Woman.
4. Roger Moore/Grace Jones Sex Scene (A View to a Kill) – All of Moore's sex scenes feel awkward, like he learned how to kiss just a few minutes before the cameras rolled. The Bond/Mayday sex scene is the worst of all. It looks like he's trying to suck the youth out of her.
3. Christmas Jones (The World is Not Enough) – Her mere existence almost ruins the whole movie. That's what happens when you cast beauty over brains. It's fine if it's just some random character that you can write off as an idiot, but she's supposed to be a nuclear physicist.
2. Pigeon Double Take (Moonraker) – Yes, I would probably do a double take if I saw a gondola become a parade float and race through St. Mark's Square in Venice, but a bird would not.
1. Slide Whistle Car Flip (The Man with the Golden Gun) – One of the coolest stunts in any movie, they actually ramped a car across a river and made it do a perfect corkscrew on the first try. Unfortunately the editor decided it would be a good idea to add a slide whistle sound effect during this shot, and it completely ruins it.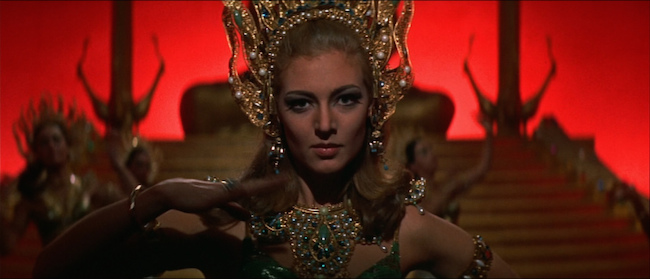 Best Theme Song: In the months leading up to the release of a new Bond movie, the anticipation for the theme song is even greater than that of the first trailer. These are definitely the best.
8. From Russia with Love – One of my favorites, it's also the first time there was really an official theme song besides the James Bond theme used since Dr. No.
7. A View to a Kill – One of the few to do well on the American charts. Duran Duran's song was a big hit, and it's pretty catchy.
6. Nobody Does it Better (from The Spy Who Loved Me) – This one is pretty much constantly stuck in my head. It isn't as upbeat as some of the others, but it matches the tone of the movie perfectly.
5. GoldenEye – Tina Turner belting out those high notes was a cornerstone of my childhood.
4. Live and Let Die – I always preferred Lennon and Harrison, but McCartney's Bond song is pretty damn good. Can't go wrong with any of the Beatles.
3. Skyfall – Adele's ballad was a welcome throwback to some of Shirley Bassey's Bond songs. I loved it from the first time I heard it.
2. You Only Live Twice – This Nancy Sinatra hit is my personal favorite of the series, but I'm in rare company.
1. Goldfinger – Shirley Bassey is the queen of Bond themes, and this is the most iconic of all.
Best Gadget: The only good thing to come from Thunderball was the Rebreather that was used as a quick source of oxygen underwater. This inspired the US military to reach out to the production crew to try to create one of their own and is one of the few gadgets to reappear later in the series. Honorable Mention: Cigarette and Toothpaste Bomb (License to Kill), Wrist-Mounted Dart Gun (Moonraker), Fully-Loaded Briefcase (From Russia with Love)
Best Car: There is no question which car is the best in the series. It's the Aston Martin DB5 that has appeared in 8 of the 24 movies. It's a gorgeous classic car that is immediately identified as Bond's ride. Honorable Mention: BMW Z3, Lotus Esprit S1, Aston Martin DBS
Worst Line Delivery: "Keep leaning on that tooter, Charlie, and you're gonna get a shot in the mouth." – Tiffany Case in Diamonds are Forever. I like the movie and don't hate her as a Bond girl, but this line is ridiculous. Honorable Mention: "I've always wanted to have Christmas in Turkey." – James Bond in The World is Not Enough, anything said by Denise Richards or Halle Berry.
I guess that just about does it for the 007 Mission Files. Thanks again to everyone who's read along with me over the last year. While we may be done for now, after 24 official movies (plus 3 unofficial film appearances), 44 books (plus 6 Young Bond books), and even the early '90s cartoon James Bond Jr, if there's one thing that every Bond fan knows… JAMES BOND WILL RETURN!