The Ten: Reasons to Support 'Barrens'

Barrens, which is debuting as a three-part mini series, is set in post-apocalyptic America where the world's population has dwindled due to virus and warfare. The remaining cities are well protected, inhabited by the wealthy, and spread out across the country. When these wealthy need to be transported from one city to another, they hire an escort for protection. When they need something taken care of without question, they hire Esme Ford, because when the Barrens are involved, Esme Ford is the only one you can trust.
But before we throw you right into the comic, or even just straight ask for your support and pre-orders, we want to share with you why you need to support this new comic series.
Here are ten great reasons (in no particular order) to support Project-Nerd Publishing's new Kickstarter campaign for Barrens. Check out our reasons, give us some feedback, and go give Barrens some love over on Kickstarter.
---
It's a Post-Apocalyptic Comic that's Different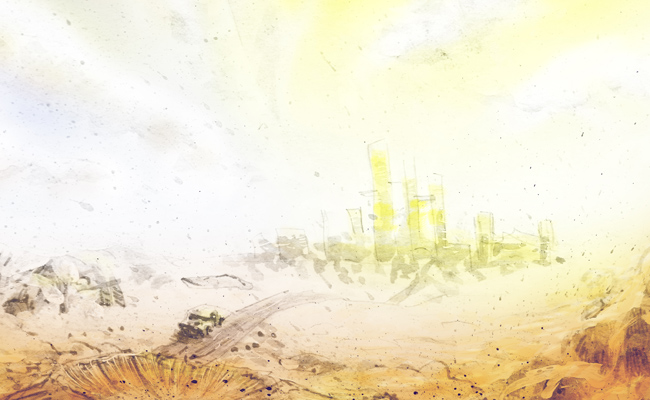 We won't pretend post-apocalyptic material isn't new, but we won't pretend our story will be like everything else out there. Sure the world's population has dwindled but our characters aren't Mad Max rip-offs. This isn't The Hunger Games or Maze Runner. And Barrens won't rip your heart out like The Road. This is original and new.
---
You Could Be In the Comic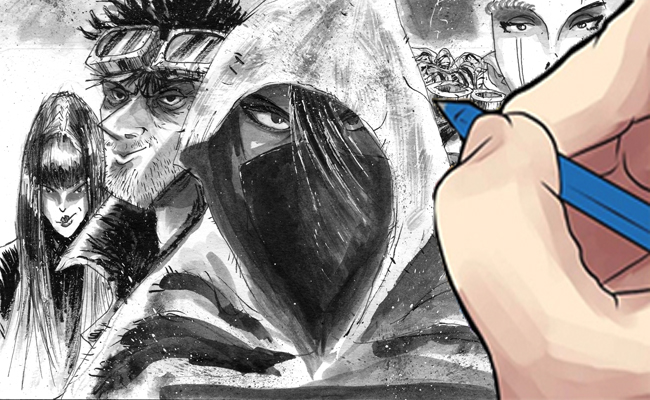 One of the perks offers you a chance to be drawn into the series as a regular character. Do you want to know if you could survive in a world ravaged by virus and war? Support Barrens with the Be A Character perk and you can find out.
---
Erin Lei Co-Created and Modeled the Main Character
Esme Ford isn't the creation of a guy sitting down somewhere and coming up with her on his own. Nope. Project-Nerd Partner and Cosplayer Extraordinaire Erin Lei was hands on in designing the character and making her strong. Barrens badass female lead (which we will share more on later) was constructed by a badass female.
---
Original Artwork is Available as a Perk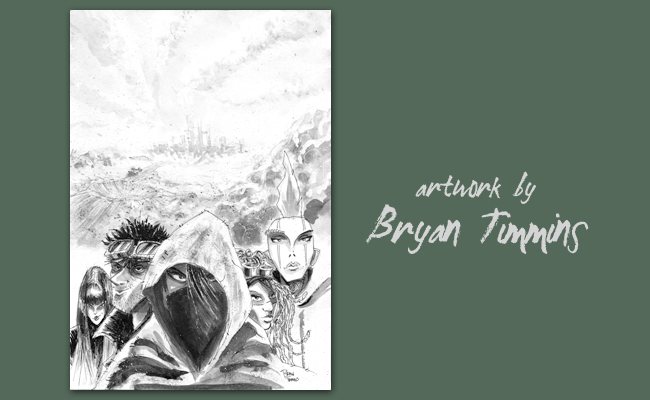 When all of your friends are reading Barrens think of how awesome it would be to brag that you have an original piece of artwork from the very first issue? Interior pages and the cover art will be available for grabs during this campaign only. That's something you won't want to miss.
---
Andrew Tarusov Designed the Variant Cover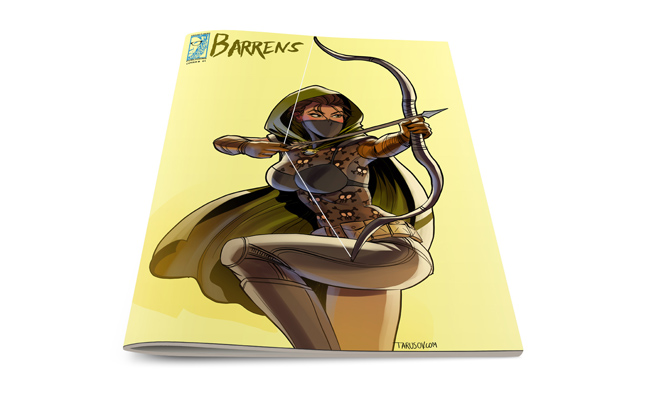 That awesome artist who is well known for his Game of Thrones Pinups, Disney Villain Pinups, and other awesome galleries designed the variant cover for Barrens #1. Esme Ford looks awesome at the hands of Tarusov, and that artwork can be yours.
---
The Cast of Characters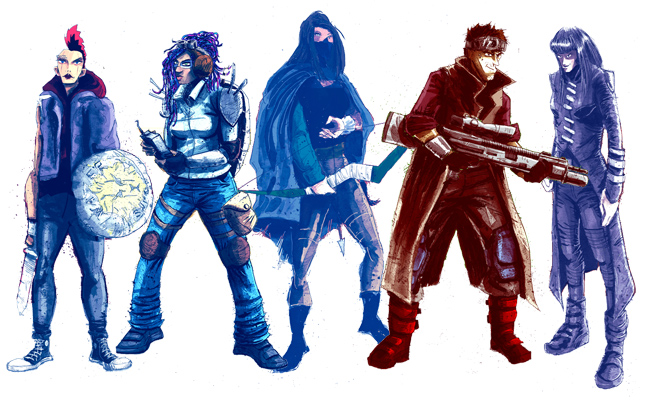 We've mentioned Esme a few times, but if you think she's the only one kicking ass and taking names you are sorely mistaken. There's an entire world of awesome escorts, crazy barrens dwellers, and even mysterious wealthy leaders who will add an incredible amount of dimension to the world of Barrens.
---
Bryan Timmins is Drawing the Series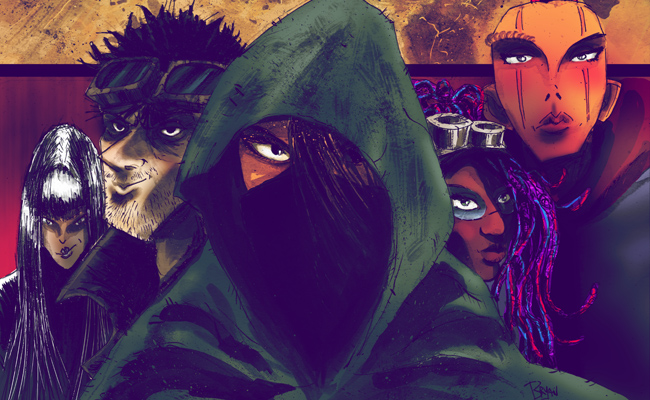 Animator. Artist. All around cool guy. Bryan Timmins is drawing and coloring the entire series giving a gritty and fantastic look to the comic. Barrens has a number of characters Bryan was allowed to run wild with, giving him the opportunity to put his fun imagination onto paper.
---
CW Cooke is Writing the Series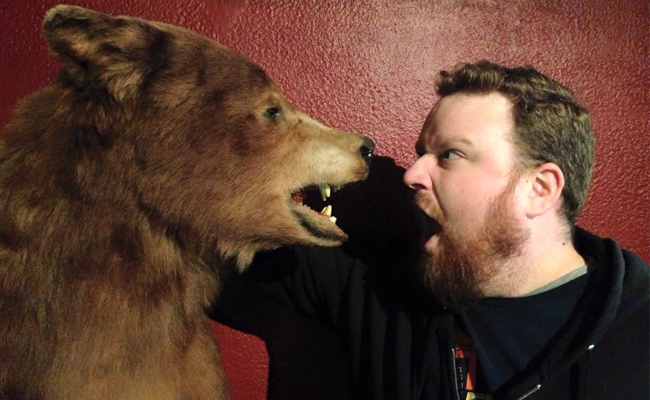 That guy who created Solitary by CW Cooke! That guy who's written for Big Dog Ink, Devil's Due, Action Lab, and other great publishers! Yeah… that guy. CW Cooke not only helped create the world of Barrens, he's taking us through the world one issue at a time. If you've enjoyed his work so far, just wait until you see what he can do.
---
Esme Ford is a Badass Female Lead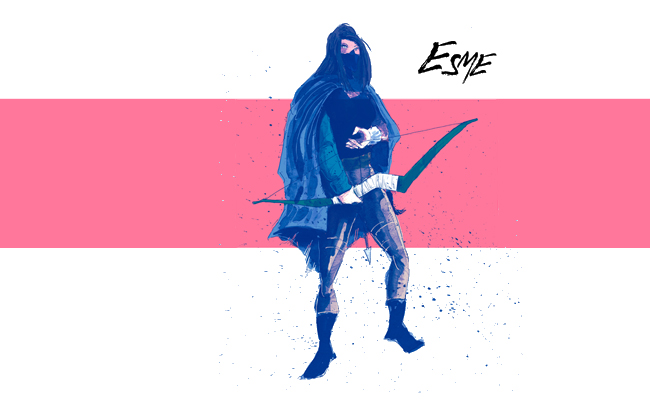 We bragged her up, but let's talk about why Esme Ford alone is worth checking out the Barrens. While other larger publishers are having issues developing female leads which cater to both female and male audiences, we have the one woman in comics who is perfect for any comic book fan.
Smart. Sexy. Strong. Motivated. Self-reliant. All around awesome… Esme Ford is a character people can cheer for, relate to, and get behind. She's simply amazing. This character is the definition of a modern woman leading in a post-modern world.
---
Project-Nerd's First In-House Original Publication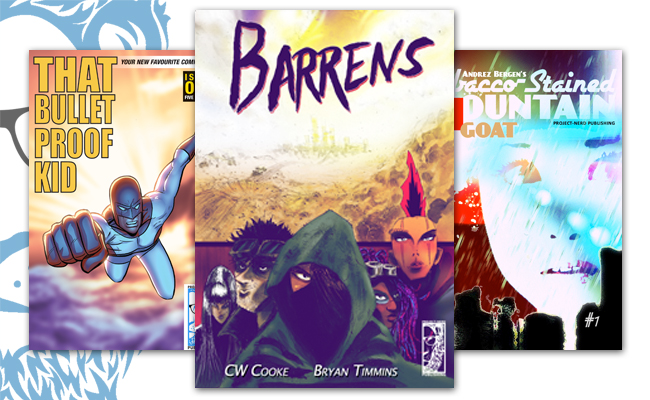 We have four awesome titles coming your way with our Batch 1 releases, but Barrens is the first title we have actually cooked up from the inside. Co-created by Project-Nerd CEO Iggy (yes, me) and cosplayer Erin Lei, the in-house development on this character and story comes with the same passion and drive you've seen for nearly four years on every other aspect of Project-Nerd.
Meaning, if you love our site already just imagine how you're going to feel about our original characters and story.
---
Barrens launches on Kickstarter tomorrow (Saturday, November 7th) and prints issues #1 in March with a new issue out each quarter.
If you want to guarantee your shot at seeing Esme Ford and the rest of the awesome characters come to be, head on over to www.BarrensComic.com to back the project.
Oh, and don't forget to tell us what you're looking forward from with Barrens.