'Phoenix' Film Festival Review

Phoenix was covered as part of our Tallgrass Film Festival 13 (2015) coverage. For more on our Tallgrass Coverage, check out our ProNerd Tour Page.
---
In a post-WWII Berlin, Phoenix is a film about discovery, betrayal, loss, and everything that falls in between.
From German director Christian Petzold (Jericho, Barbara), Phoenix follows Nelly (Nina Hoss), a Holocaust survivor and a former cabaret singer, who has been facially disfigured after suffering a gunshot wound during her time in a concentration camp. After being released from the hospital, Nelly's friend Lene (Nina Kunzendorf) brings her back to American-occupied Berlin and stands by as Nelly tries to pick up the pieces of the life that had been left behind.
Lene believes that Nelly's husband, a pianist named Johannes (Ronald Zehrfeld), but whom Nelly personally and intimately referred to as Johnny, was responsible for the hell Nelly had to endure. Lene is convinced that Johnny turned Nelly over to the Gestapo to secure his freedom. But despite Lene's convictions falling on deaf ears, Nelly is desperate to find the whereabouts of Johnny. Nelly is not out to seek revenge against Johnny; she is merely holding on to a hope that the man she loves still loves her, and that her suspicions about him are refuted.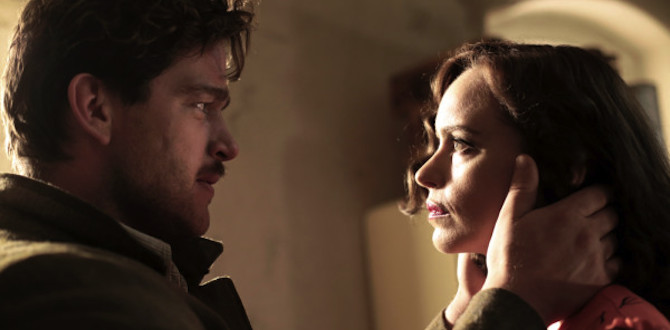 Nelly searches through the run down bars and the late night junk joints in a post-WWII Berlin for her lost lover. Nelly finally finds him busing tables in a bar in the American sector called Phoenix. Calling out to him, Johnny acts as if he doesn't hear her. Later, running into him, he insists on being called Johannes and not Johnny. Johnny notices something about her, but is unable to recognize her, partly due to the plastic surgery. Johnny believes that Nelly, who refers to herself as Eva, is a close enough match to impersonate his dead former wife.
Desperate to get his hands on Nelly's estate, Johnny coaches and rehearses his former wife's behavior, mannerisms, etc. and plans to stage a reunion for the benefit of their old friends, collect the money, say goodbye and go their separate ways. Searching for the life she once had, Nelly agrees to Johnny's plan, thinking that only he can bring her back to life, and puts herself in the strange position of taking tips form her husband on how to sound, write, behave like the woman she used to be.
The musical allegory in the film is Kurt Weill's "Speak Low," with lyrics by Ogden Nash: "Speak low when you speak, love. Our summer day withers away, too soon, too soon…". The song permeates the film with the dichotomy of love and lost; it's strummed by a bass in the opening scene, it's played in the club, and it was a song that Nelly used to sing accompanied by Johnny on the piano.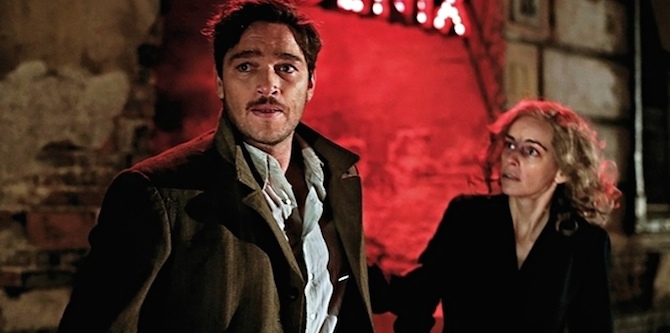 Nelly appears to be moving throughout the film in a trance; she seems to passively take on events as they come and doesn't really think or respond to the events around her. As a concentration camp survivor, where life could end at any moment, Nelly's behavior in the film does not go unwarranted or without reason. After surviving that situation, reclaiming the life she once had can be quite difficult.
Through the subtle micro-expressions of Johannes, you feel the inkling that maybe he knows who she is, but perhaps against disbelief and against his own logic, he just can't see her. And within the climax of the film, with the help of "Speak Low," Johnny comes to the harsh realization of the identity of this former stranger. Phoenix knows just where to leave its audience.
Petzold does something truly amazing in a mere 98 minutes; he creates a film where no shot is unwarranted or wasted. Ever single frame is critical to the progression of the movie. Phoenix is quickly becoming the staple of modern-day post-WWII noir.