'The Ever After' Film Festival Review

The Ever After was covered as part of our Tallgrass Film Festival 13 (2015) coverage. For more on our Tallgrass Coverage, check out our ProNerd Tour Page.
---
Mark Webber introduced The Ever After as gritty, and within a few moments of the start of the film, it was clear his description wasn't an exaggeration. This wasn't an introduction to a horror movie or a cop drama or even a grainy black-and-white thriller, it was an introduction to a movie that tackled marriage, sexual violence, and mental illness all in a way that it really hasn't been done before.
As The Ever After states, falling in love is easy but staying in love is hard.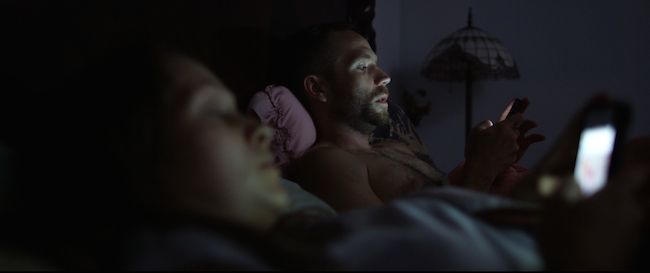 Thomas (Mark Webber) and Ava (Teresa Palmer) have been married for some time now. Thomas is still successful at his photography career and Ava has put her successful acting career at rest to take on the joys of parenthood. As happy as they appear at times, it's clear they are just going through the motions. The two are growing further and further apart, and as much as they try not to admit it to others, they know it's happening. With the chance for a great photo shoot in New York, Thomas takes a trip out to ultimately escape while Ava stays home and decides to take on her own problems in a different way. In the moment of a single trip, the two are introduced to new conflict that puts their marriage and family even further to the test.
Conflict is introduced very early in The Ever After, laced with memories of more satisfying times for the movie's stars. The troubling marriage is more and more clear as each of the early scenes pass, showing Thomas losing his cool easily and trying to escape the clutches of being a husband and parent. This escalation of conflict leads to more conflict, and as one thing is expected from Ava, and it clearly goes in that direction, Thomas ends up wrestling with something he wasn't planning for.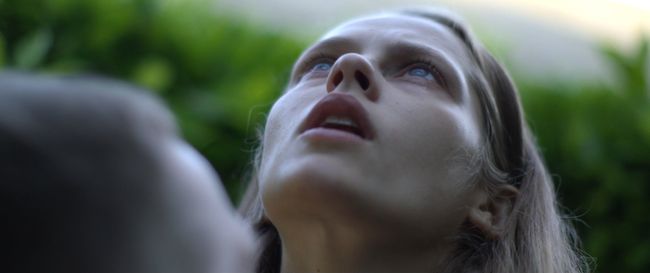 The Ever After is pieced together nicely, with the directing of Mark Webber being highlighted. The movie's camera style is different, and at a few times was distracting, but in the right moments it also puts the audience right into an intense scene without any means of escape. The Ever After flows nicely, and as the weight of Thomas' and Ava's world continues to come crashing down on the viewers, the audience gets a break with flashbacks and moments of joy courtesy of the couple's daughter. But each time we escape the reality, Webber forces us right back with scenes perfectly placed and shot. Moments of intense karaoke, a phone call at the edge of a bed, as well as others—bookend sequences that ultimately could unravel a marriage.
The success of The Ever After is in its acting. Every character, every performance, every scene shows the commitment each person brought to the movie. Even a brief cameo from Rosario Dawson, as herself, is well-timed, adding to a stack of emotions that just builds and builds throughout the ninety minute drama. Webber and Palmer, married in real life, show chemistry that is often lacking in pieces likes this. This isn't the fault of other films (how can you show chemistry when you have scenes that are trying to show anything but)? They manage, and they manage well. The two play off of each other perfectly, making every confrontation and every conversation that much more intense. However, I must note that when Palmer is on the screen by herself, she really steals the show. Her battle with mental illness in the film is more than convincing, and every emotion she shows throughout The Ever After is perfectly calculated and, well, just perfect. I never doubted that her struggles weren't real.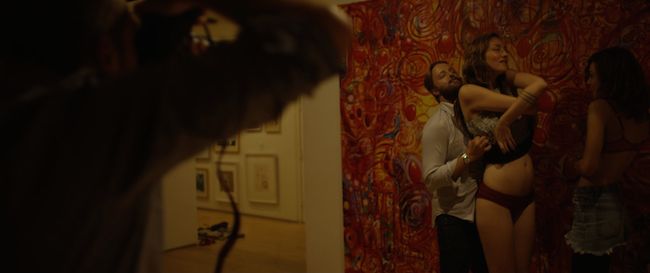 To be honest, some people might have an issue with what could feel like a lack of resolution at the end, i.e. (SLIGHT SPOILERS AHEAD) the artistic, crying finish preluded by two people finding solace in each others arms. But this is real life resolution. This is realism at its best. This is the ideal that soulmates exist not just to make you happy and run beside you through rainbow covered fields the rest of your life, but that the other person is in your life because you need them as much as they need you. Even though the resolution wasn't complete, it was enough to show where the next few years would go for the couple, and enough to remind the audience that love isn't a fairy tale.
Leaving the gala, I thought The Ever After was an intense and strong movie. The further I got away from the screening the deeper it settled in my mind. The Ever After is strong storytelling—especially for fans of realism—that features strong acting and frequent intense sequences.
The movie is clearly not for everybody, but it is something the Project-Nerd team recommends.