Casting Call: The Project-Nerd Movie

Whoa…Project-Nerd's Casting Call is as popular as Ronda Rousey. OK, that's a stretch. But it's a fun, original series we get to bring to you each month with exciting possibilities that include a Miles Morales Spider-Man movie or the Uncharted flick finally getting off the ground.
This month we're thinking a little differently…we're casting the Project-Nerd movie. That's right. Who's playing us when they turn our efforts into a dramaticized reinactment to be aired as an after school special? Find out below…
The Project-Nerd team was asked to participate in this month's Casting Call by casting themselves and justifying it. Remember, we're having fun with this one. Each comment is from that staff member (unless noted otherwise).
---
Matthew Broderick as Iggy Michniacki, Founder & CEO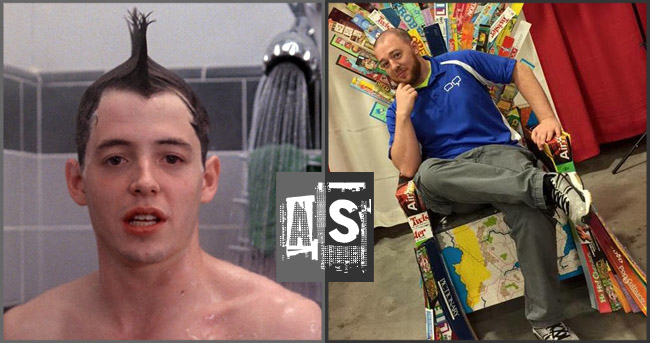 "Underneath my masculine beard is the innocence of Ferris Bueller. In fact, I spent the better part of my college career (which was a long, long time) being told I was Ferris from various dorm administrators and college staff members."
---
Miles Teller as Adam Adair, COO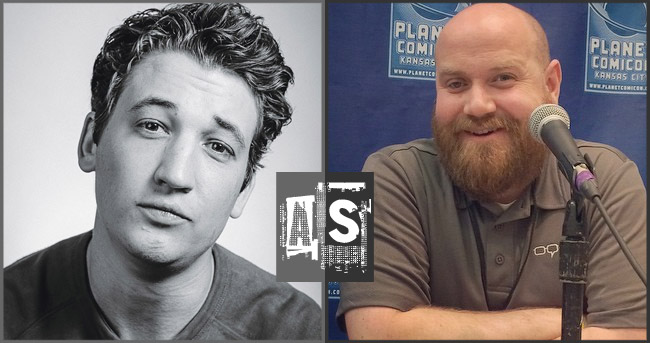 This is a really hard one for me. I've never really felt that an actor was a slam dunk for me. So if I can go way outside the box I would go with Miles Teller. I think he could pull off the slightly quieter role (like Whiplash) but also can be a bit of a smart-ass. He could probably put on a few pounds, shave his head, and grow a beard and be all set.
---
Mayim Bialik as Erin Lei, Host & Podcaster
"I'm going with Mayim Bialik. Because she's actually my doppleganger and would play me well."
---
Hugh Jackman as Jeremy Adams, Cosplay Writer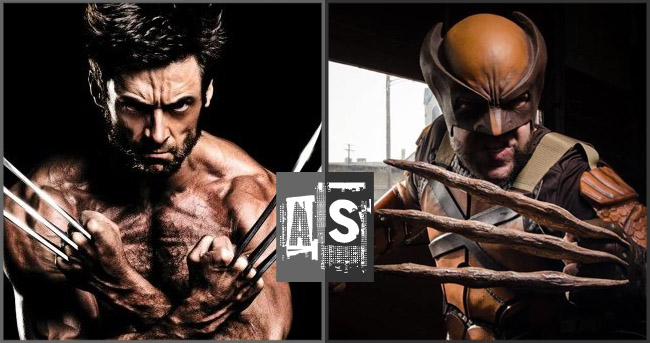 "Because we both have Wolverine Beards and bruting physical characteristics, one slightly more so than the other though!"
---
Hayley Atwell as Charlotte Atchley, Movie Reviewer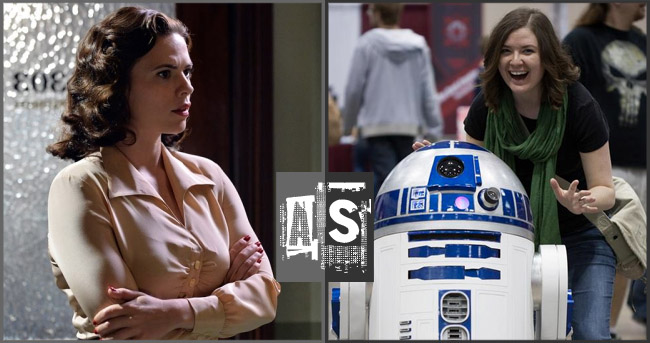 "I'm going for it and saying Hayley Atwell for myself. Judging from her Twitter account she can totally play goofy and sassy, which are my guiding principles for going through life."
---
Amy Poehler as Marissa Bea, Editor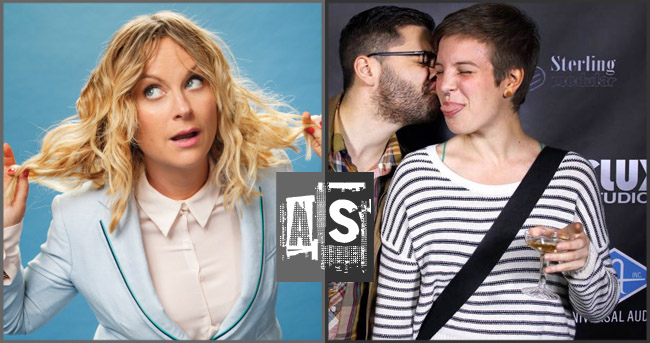 "I chose Amy Poehler because, very much like Marissa, her carefree and lighthearted demeanor is balanced by deceptively assertive strength and an ability to help others realize how strong they can be. She's compassionate, unafraid, and understands that both the smile and the middle finger can be used as a force for good. Put bluntly, they're both examples of the type of person we can all look up to, but will never look down on us." –Matt
---
Aziz Ansari as Jarrod Bridgeman, Comic Reviewer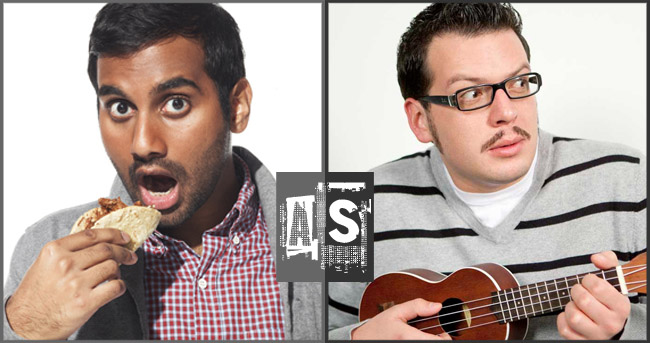 "My mom says I look like him."
---
Dev Patel as Tyler Budhram, Editor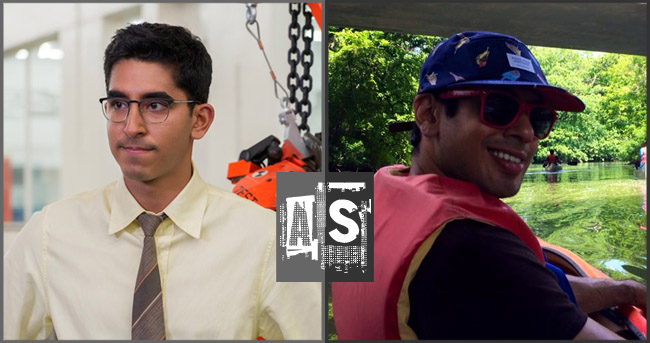 "I'm going with Dev Patel, since he can be both funny and serious in equal measures. Also, he's brown, and that makes everything easier for me."
---
Adam Scott as Matt Carter, Comic Writer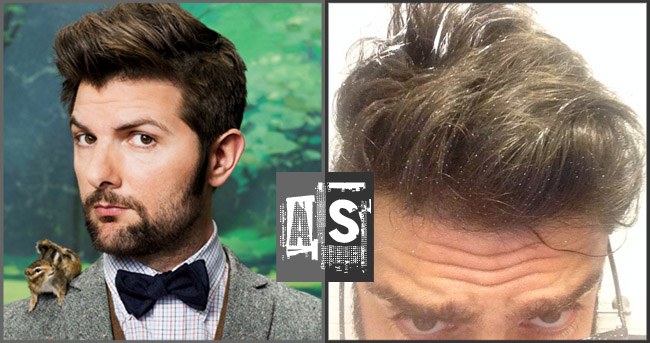 "Or should I say that maybe Ben Wyatt IS Matt? Have you ever seen one of Ben Wyatt's nerd rants? When he gets going…whoa. He understands the perfect mix of business acumen and ridiculous knowledge of geek culture, and when something is worthwhile, he puts every ounce of his strength into making it a part of himself." –Marissa
---
Chris Pratt as Bob Garrett, Podcaster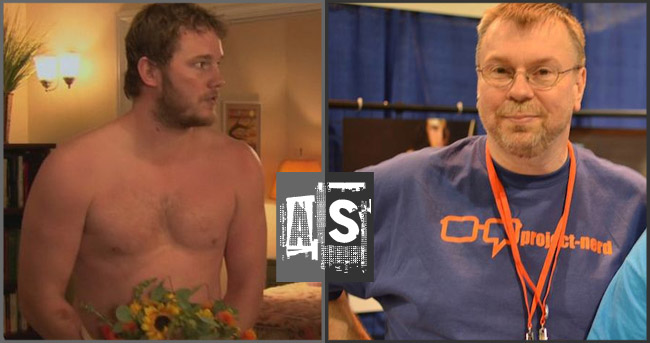 "I would have to go with pre-Guardians of the Galaxy Chris Pratt. Yep, the chubby version. He came off as very relatable before his abs got in the way."
---
Dane Cook as Drew Girouex, Podcaster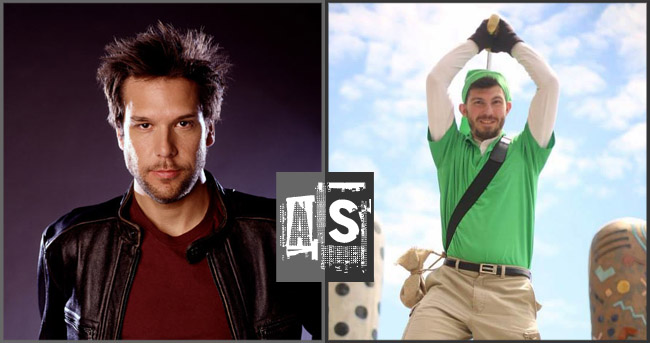 "I pick Dane Cook for this casting call thing!"
---
Scarlett Johansson as Jen Greeley, Cosplay Blogger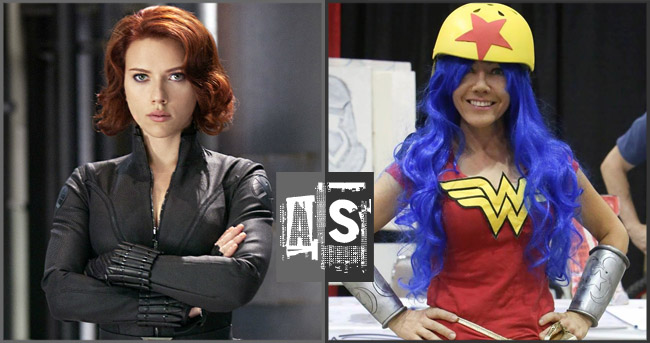 "I would like to cast Scarlet Johansson as me in the Project-Nerd movie. She's nice, soft spoken but funny, tough when she has to be, and looks badass in a costume!"
---
Hayley Atwell or Amy Poehler as Laura Griffith, Movie Reviewer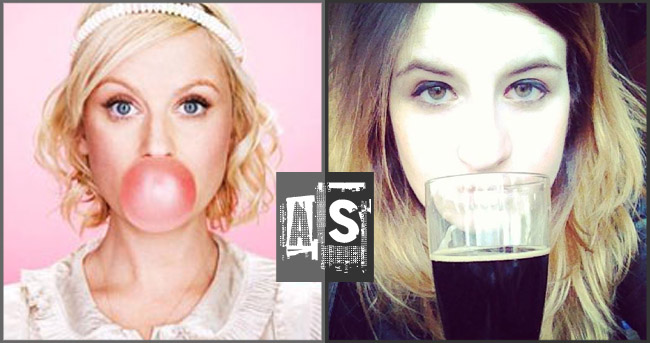 "I'm Amy Poehler because we have the same personality. If she's taken though, then I look like Hayley Atwell. But Amy Poehler is the best!"
---
Michael Pena as Galo Guiterrez, CBG Dark Lord & Comic PR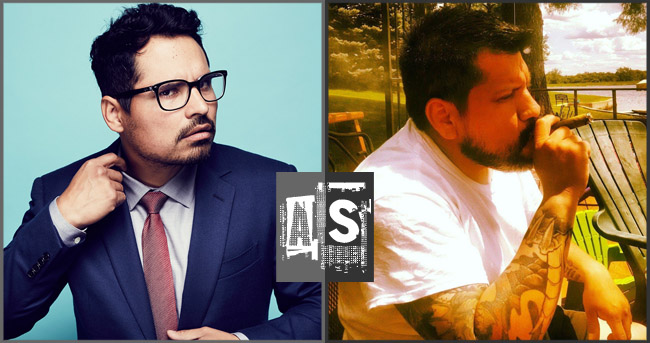 "Casting call for the resident Badass Galo Gutierrez, will be Michael Peña! The pool of brown Hollywood actors is pretty shallow and Pena is both funny and well…….short."
---
Patton Oswalt as Tyler Headrick, Podcaster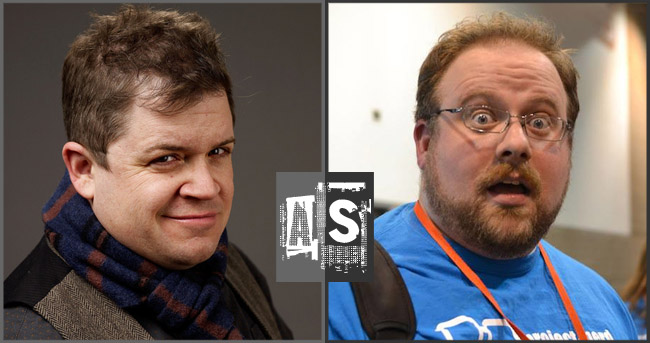 "I've been back and forth in this for a few days but I've got to go with Patton Oswalt. Schlubby, funny, know-it-all geek with a certain amount of arrogance, disdain, and anger for people who are wrong (i.e. disagree with him)."
---
Martin Freeman as Brenda Mayo, Article Writer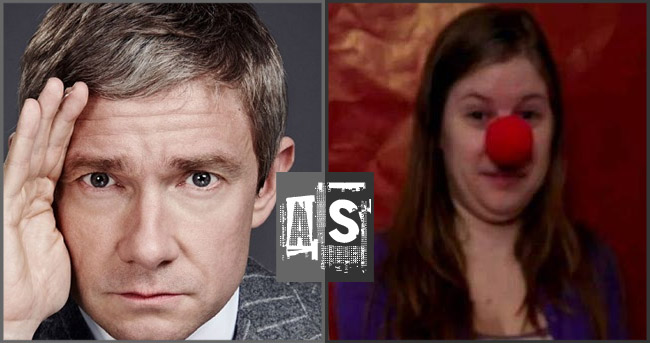 "I've been told I'm practically a man, and Martin's vaguely constantly-confused/fumbles-at-everything vibe is perfect for the role of me, who has the soul of an awkward Englishman."
---
Retta as Jorge Piocuda, Reviewer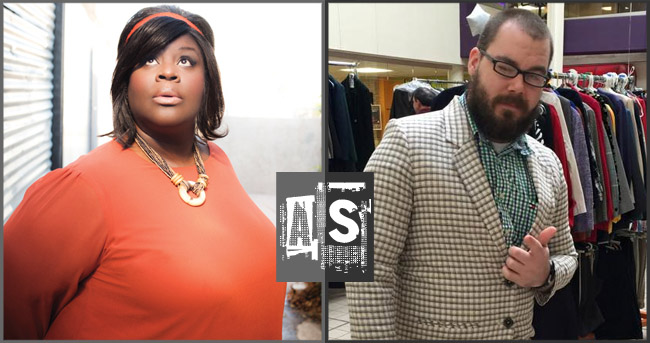 "Deep down, I am nothing more than a confident, powerful, and luxuriously sassy black woman."
---
Bruce Willis as Noah Smith, Social Media Manager
"There is only one man who can capture my badassness, good looks and humility and that is the one and only Bruce Willis. No ordinary person could fill my shoes and play the role of social media admin. It takes quite an individual to monitor the Project-Nerd accounts, interact with our worldly audience and discover the best content to share with them. Mr. Willis could do the role justice as his legendary career has all prepared him for this moment, this role. This is the one role all actors look for, it has arrived at his door. So look for Bruce Willis portraying the respectable Mr. Smith this next spring in, Project-Nerd, the story of the nerds."
---
Aziz Ansari as Michael Vermilyer, Reviewer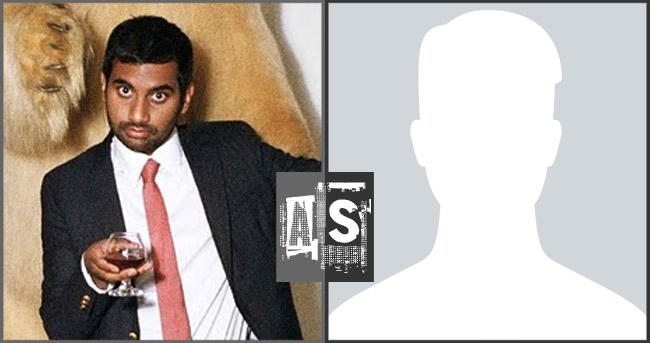 "I think I have to pick Aziz Ansari. I have been told, independently, by multiple friends that he reminds them of me…I don't really see it, but there it is."
---
Thomas Middleditch as Brandon Whetstone, Game Admin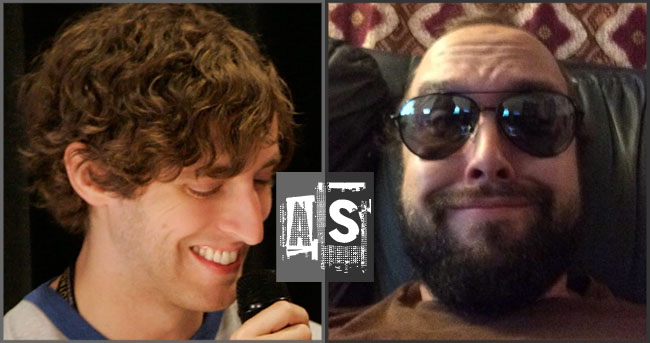 "I'm gonna go with Thomas Middleditch."
---
Aubrey Plaza as Caitlin Whetstone, Video Producer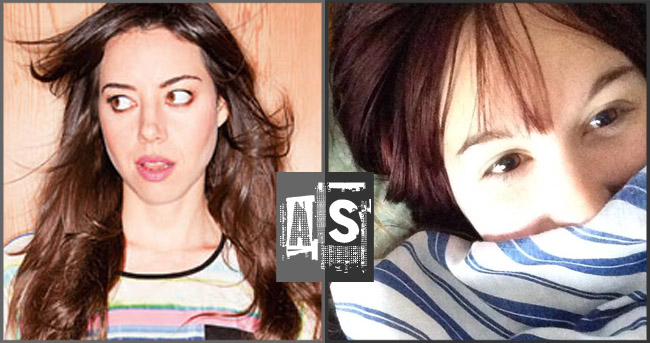 "Easy. Aubrey Plaza because of her deadpan, mellow, empathetic, sarcastic but hardworking manner. I proudly possess all of those traits."
---
John Cusak as Don Winsor, Article Writer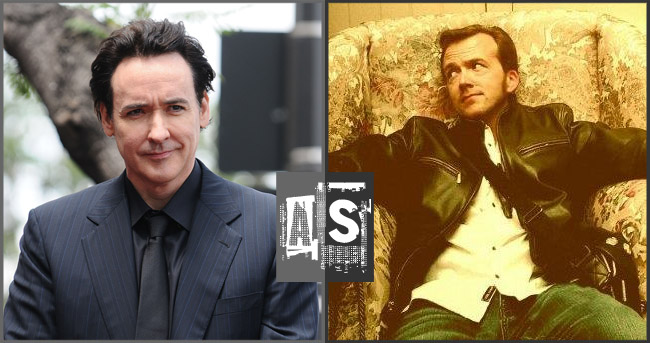 "After some thought, I suppose I would get John Cusack to play me. There was a time when we looked very much alike, no so much anymore. Though these days I get very different suggestions as a "celebrity doppleganger," when I was in college any girl who ever approached me did so because of Mr. Cusack and Say Anything. I was, apparently, Lloyd Dobbler."
---
Kate Micucci as Anne Yankus, Comic Reviewer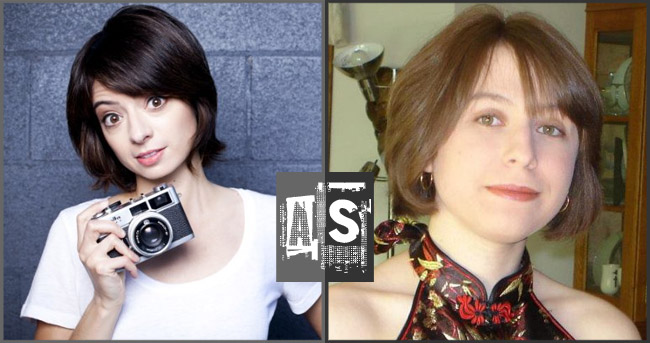 "At first I was thinking Kari Byron (from Mythbusters) because she's kind of my doppleganger, but technically she's not an actor. So instead I'd say Kate Micucci. If you've seen her character on The Big Bang Theory, I'm not far off that level of awkward. So between that and the fact that she's also as short as me, it's a perfect fit."
---
Paul Rudd as Brandon Yotter, Comic Reviewer
"Paul Rudd would be great if he were about 15-20 years younger. He always plays a sarcastic asshole that people still like. John Oliver is okay, but too British. I think Joseph Gordon-Levitt would work. We're at least about the same age. I don't know."
---
Christopher Guest & All His Regulars as The Antagonists, Contributor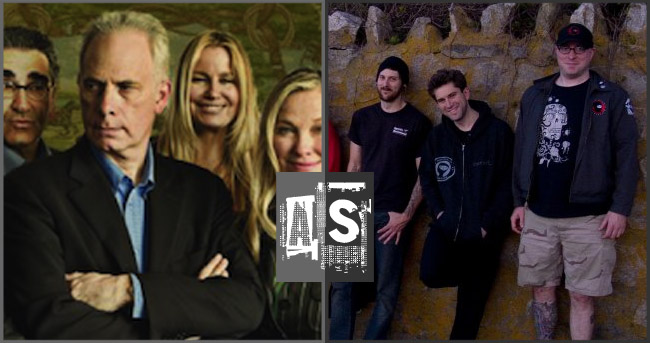 "Some people might give me grief about this, but if anyone was to make a movie about the Antagonists, I would personally want it to be Christopher Guest. We take our work seriously, but there are always slip ups and Guest would handle that with just the perfect amount of wit and humor. And the cast aren't a bunch of uber-famous celebrity hogs with vapid personalities. They are in it for the art, and they do it so freaking well. They would get to the heart of the Antagonists, rather than what we may appear to be on the outside. A bunch of nobodies trying to build a community of wacko artists? Yes, please Mr. Guest. Call me, we'll make a screenplay."
---
Good luck to the studio who tries to cast this movie…it's going to get expensive.
This is usually where we ask you to share your suggestions in the comments below. However, I'm going out of my way to say, if you're going to be rude about it, just don't. Please share your feedback and notes, but keep in mind we were having fun with this and we don't need any rude feedback targeted at the great individuals who help with this website.