Marvel 'War Machine' Cosplay

Judge Hellfast from Iron Brothers of Topeka has a mind-blowing cosplay of Iron Man's best friend, confidant and friendly rival – War Machine!
The cosplay touts enhanced Kickers speakers, massive gun display and a highly detailed paint job on the intricately fabricated, molded plastic costume.  This enhanced Marvel's War Machine costume is a 2015 redesign Judge and the Iron Brothers of Topeka recently finished for a May 2015 debut at Planet Comic-Con.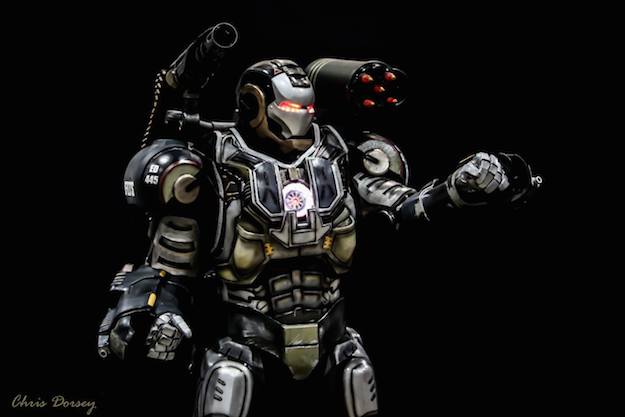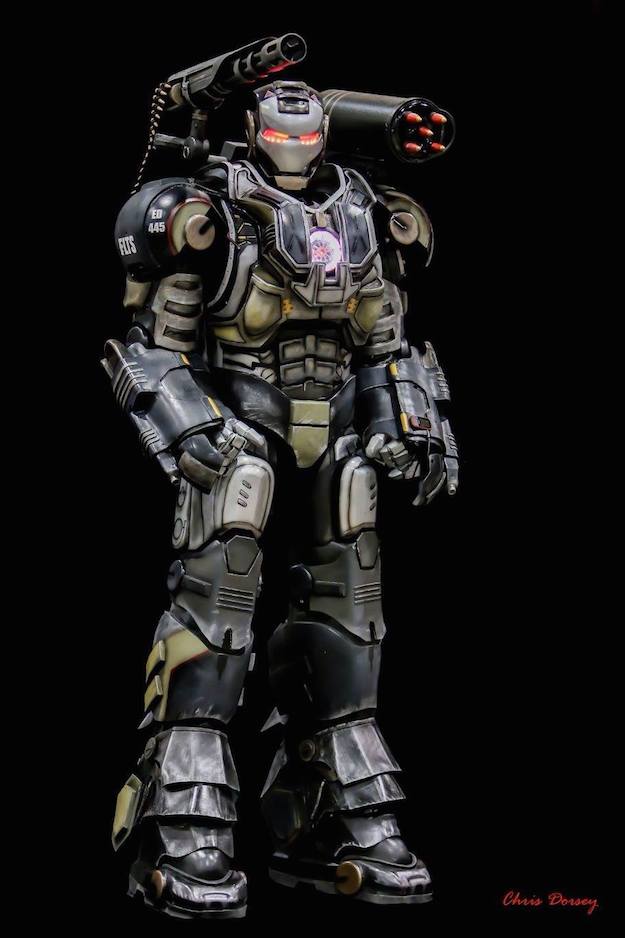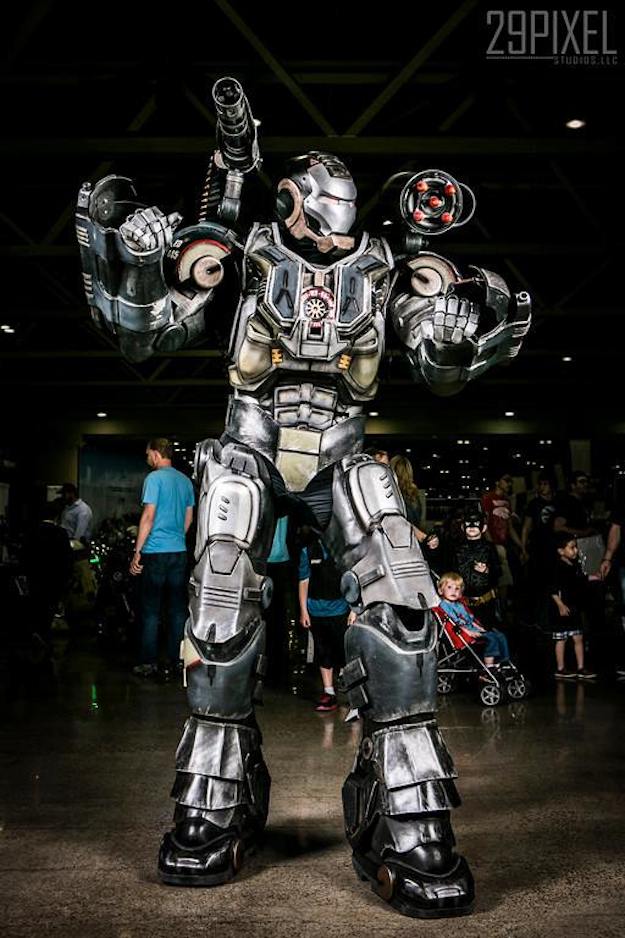 War Machine stands over 7 feet tall, packing enhanced Kickers speakers and an amazing paint job!
Photography courtesy of Chris Dorsey and 29 Pixel Studios.
The original Marvel War Machine cosplay is pictured below and the featured upgraded cosplay is only slightly modified from the original.  The modifications were made to the paint, chest, arms and legs.  It's amazing how intensely eye-catching this piece of intricate engineering is now!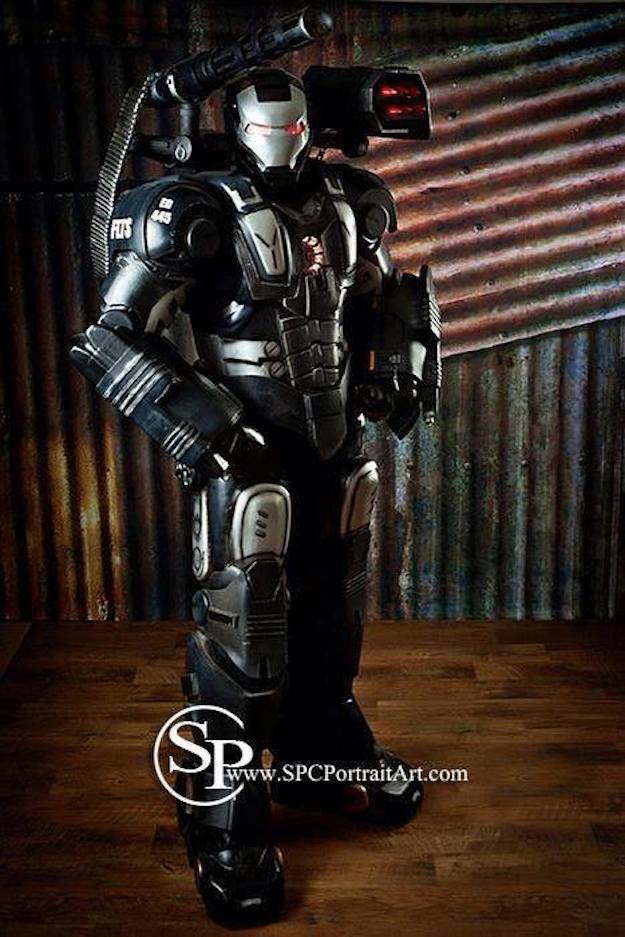 Judge Hellfast in his War Machine cosplay prior to the 2015 upgrades. Photograph courtesy of SPC Portrait Art.
Check out Judge in his War Machine at the upcoming conventions, Kansas City Comic-Con and Wizard World Chicago!  Stan Lee would love it! Boom!