Casting Call: Death: The High Cost of Living

Between the announcement of the Lucifer television series and all the rumors of the possibility of a movie for The Sandman floating around the internet, it got me thinking about what story arcs in Neil Gaiman's Sandman they could possibly use for a feature-length film. As anyone who's familiar with the series knows (and anyone who isn't, you need to get on that), The Sandman is a veritable odyssey with so many excellent parts all tying together that it would be nearly impossible to narrow anything down to a single film.
That led my train of thought to the handful of stand-alone spin-off series that spawned from the franchise, specifically the ones featuring one of my favorite comic characters, Dream's (the Sandman's) older sister, Death.
So this month for Project-Nerd's Casting Call is going to be about Death: The High Cost of Living.
The High Cost of Living was a short graphic novel that featured the eponymous Death during the one day she walks and lives amongst the mortals whose lives she ferries off to the afterlife. This is something alluded to in the main Sandman comic: every 100 years, Death takes on a mortal form for one day before dying herself.
---
Emma Watson as Death/Didi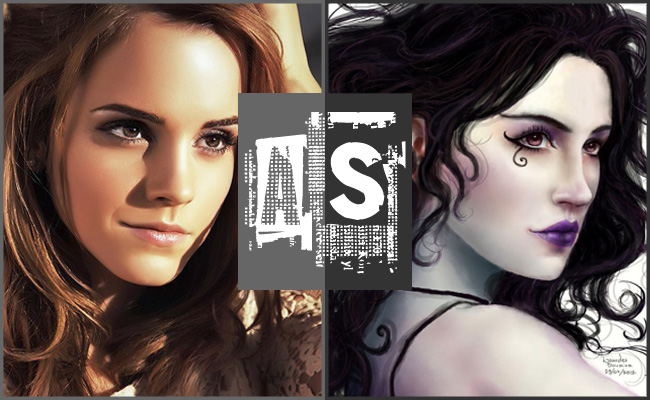 This one was a really tough call. Who has the look, the smile, and can do the original perky goth justice? If it was fifteen years ago, I'd say Christina Ricci, but, sadly, I think she may be past the point in her career where she plays teenaged characters. I bounced around from thinking maybe Anna Kendrick or Emma Stone, but ultimately Emma Watson is my pick.
Death/Didi is a little slip of a thing with boundless confidence and a smile that melts the heart of everybody she meets. At the same time, she's got a little cocky side to her. We all know that Emma can be a real firecracker from her time as Hermione Granger, and I think she could balance Didi's light and serious sides nicely.
---
Josh Hutcherson as Sexton Furnival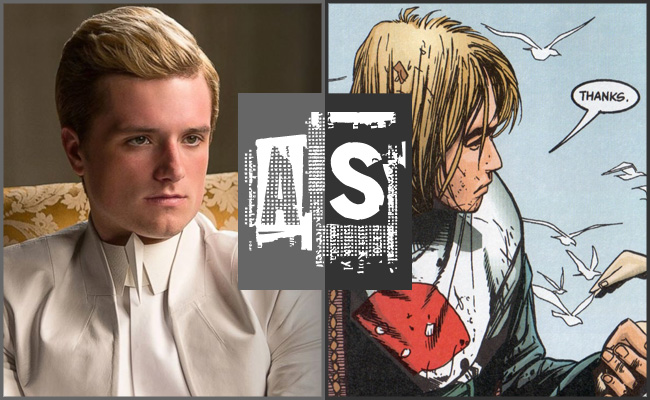 Sexton Furnival is kind of a wet blanket. We first see him as he's composing a suicide note on his computer before he goes to the garbage dump (of all places). He hates everything and thinks 99.999% of the people in the world are shallow posers; so who can pull off an emo teenage boy?
Josh Hutcherson came to mind because Sexton kind of feels like a more angsty version of Peeta from The Hunger Games to me. Hutcherson may be young, but he's been acting since he was ten years old, so I'd say he knows his stuff.
---
Emma Thompson as Mad Hettie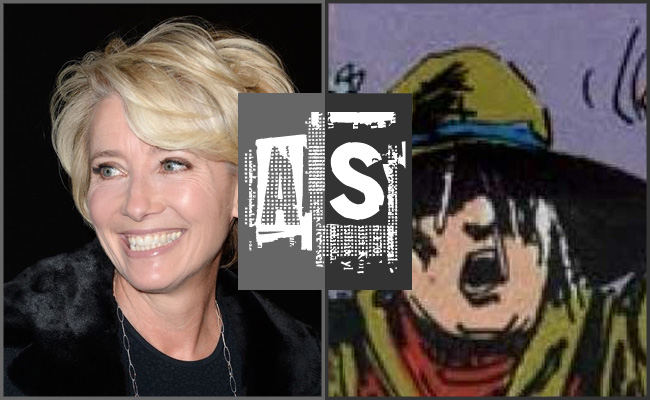 Mad Hettie is 250 years old and a little crazy. For most of the novel you don't even see her face, as she's hiding underneath her grubby over-sized hat and unkempt gray mane. She may appear sinister, but Hettie has a good heart. (She just misplaced it somewhere…)
A lot of actresses could probably play Hettie, but I think Emma Thompson would be just perfect. She is, if nothing else, a character actor; I don't know that I've ever seen her play the same type of character twice. That kind of background would come in more than handy with a complex and ambiguous character like old Mad Hettie.
---
Justin Bieber as Theo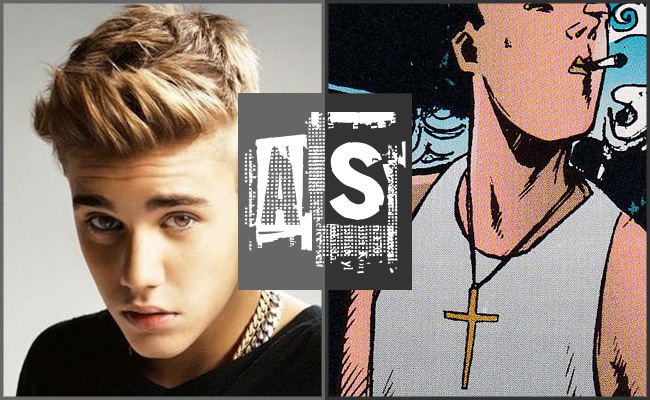 Is this terrible? Yes. Did I do that on purpose? Also yes.
Theo is kind of a punk greaser character, and I had a really hard time trying to think of anyone who could possibly play him. Though he isn't shown in much detail in the comic, I imagine he'd have to be somewhat good-looking, as it's implied that he's some kind of a player (and I admit I don't know about a lot of the teen heartthrobs these days).
So, yeah, Justin Bieber. Why not.
---
Christopher Lloyd as The Eremite
The Eremite is similar to Mad Hettie in that he's old, dirty, and people think he's creepy. But where Hettie has a light side, the Eremite is just sinister and cruel. At the same time, he isn't really energetic or exuberant in his evilness; he's subtle.
Christopher Lloyd is one of my favorite actors. This probably has a lot to do with the fact that Back to the Future is one of my all-time favorite movies, but can you blame me? Not only was he Doc Brown from BTTF, but he was also Judge Doom in Who Framed Roger Rabbit? and Uncle Fester in The Addams Family. Can Christopher Lloyd play an off-kilter villain? Do you really need to ask?
---
Lea DeLaria as Hazel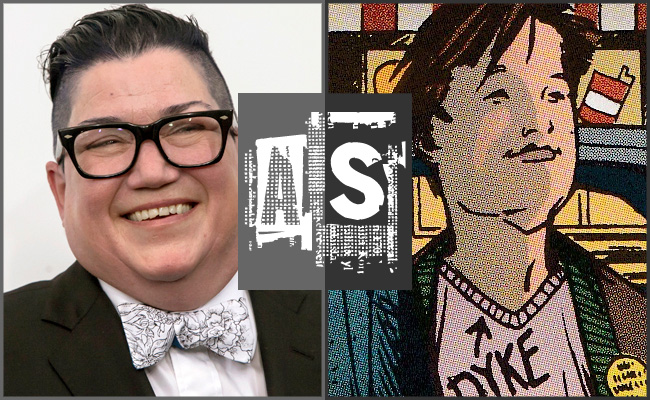 I admit this decision was made based a lot on visual similarities. Hazel is introduced as a friendly lady who used to work for Sexton's mother. We don't learn much else about her in this comic (she also appeared in one of The Sandman story arcs), except that she and her girlfriend Foxglove are having a baby.
---
Phylicia Rashad as Mrs. Robbins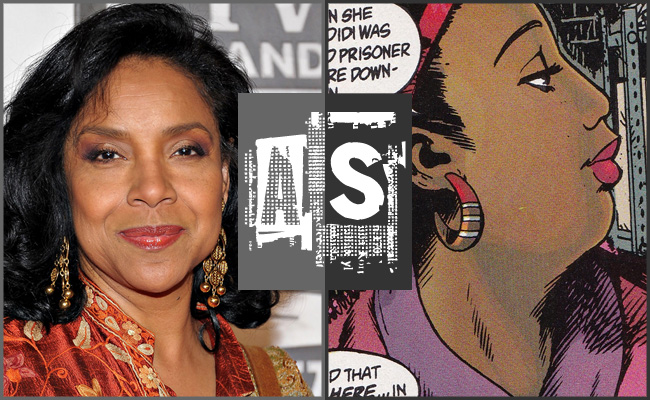 Mrs. Robbins is a lady who runs a fruit stand by Didi's apartment and presumably lives in the same building, too. She is a genial person who plays a kind of mothering role for Didi. Who better to play a genial, mothering character than Clair Huxtable?
---
Like the actor picks? Have some better ideas? Let us know in the comments!