'Maggie' Film Festival Review

The Tribeca Film Festival ended last Sunday, and with it went a slew of fine films, documentaries, and shorts—off to other festivals, gearing up for limited and wide releases very soon. The last film I got to see for Project-Nerd was Maggie, set for limited release on May 8th, a zombie film unlike any currently out there. The film stars Arnold Schwarzenegger in a rare dramatic performance, Abigail Breslin as the title character, and Joely Richardson (Nip/Tuck).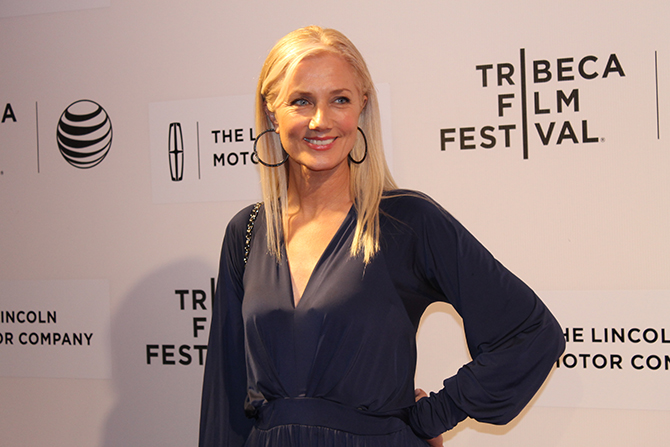 Last Wednesday at Maggie's world premiere in New York City, we asked director Henry Hobson what he thought made this film stand out in the genre:
"Zombie films always show everything in a very huge, massive, enormous way," Hobson said. "This is about showing what it's like for a real family in the real part of the middle of America. You know—what would we do, what would happen [in that isolated situation]? We're not going to have helicopters or fighter jets or huge machine guns. What would you do in this situation?"
In this situation a deadly infection has spread rapidly across the country, with victims experiencing blackened limbs and loss of appetite in the beginning to full-on flesh eating and mind loss at the end. One of the infected bites Maggie at the film's opening, and the rest of the movie shows how she and her family come to terms with this sad fate. Her aunt (Richardson), struggles with the internal conflict of loving and caring for Maggie while fearing infection of her own small children. And Maggie's father, Wade (Schwarzenegger), faces the impossible choice of what action to take if and/or when the time comes to end Maggie's life.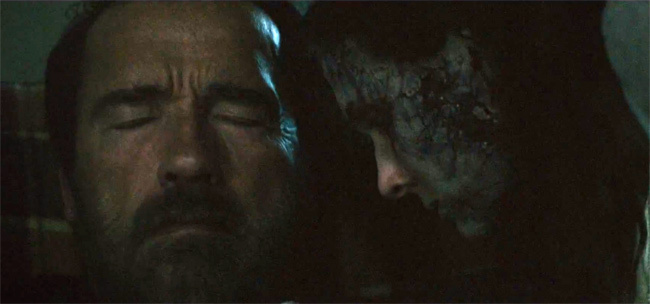 This is incredibly heavy material for Breslin, and she hits this performance out of the park. It's one thing when an actor can induce emotion in the viewer just by adequately acting a character's hardship but quite another when she can do so, unbidden. When she can display something like the quiet kinship (or in this case, young, damned romance) between her character and another of the infected—when she can truly make us mourn for her character prematurely, then she's more than just done her job. She's given life, in this case, to the dying.
John Scott 3's screenplay does a lot of interesting things here. First off, good on him for choosing to take a young person's life; it always hurts the most. Second, he draws some great parallels to the widespread fear in the first years of the AIDS virus, and third: how wickedly creepy of Scott to make brief mention of what happens in "quarantine," where the infected are trapped together in varying states of sanity! Where cannibalism runs rampant! Yes; the writing works on many levels, even if it spends too long establishing rules and setting in exposition during the film's first half. Such things should simply exist without explanation, for unraveling by a smart-enough audience. It's more fun that way.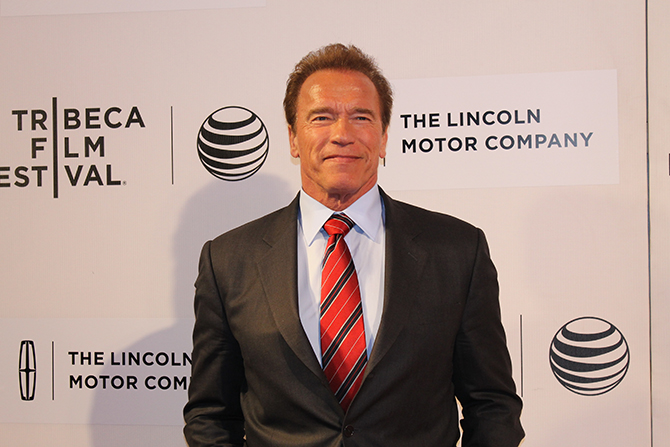 Schwarzenegger is also a producer of Maggie, and I think he should be proud of this decision. Not only is his performance arresting (even if his strong Schwarzenegger accent is a bit distracting for a western-Kansan setting), but the film also works. It works well—not anywhere near the level of, say, Let the Right One In, but it's certainly enjoyable to write about. At the very least, it was a wonderful way for us to close out our modest turn at Tribeca. Already we can't wait for next year—can't wait for more excellent films, great ideas, and dazzling stars. So, until then, stay tuned to Project-Nerd!
---
Pictures and reporting by Zoilo Pimentel