Interview with Under Belly Comics
Making their C2E2 debut was Under Belly Comics.
Under Belly Comics is a new Canadian comic book & graphic novel publishing company, dedicated to bringing you the freshest and most innovative comics from around the world.
Adam Jack and Kyle McEwan were available to spend a few moments with our own Adam to talk about the joys and challenges of publishing independent comics.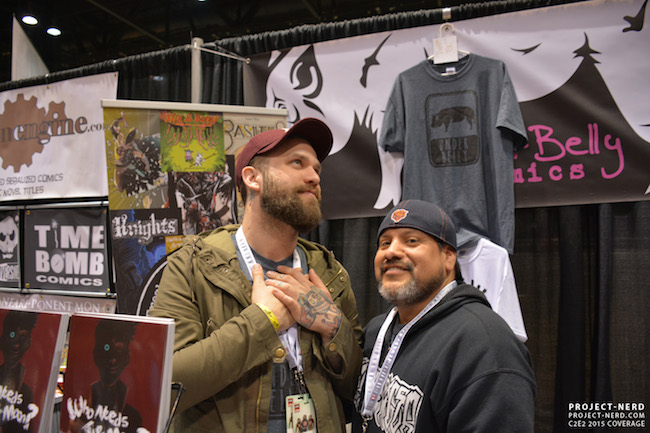 To learn more about Under Belly Comics visit the website, underbellycomix.com, and their Facebook Fan Page.
C2E2 is part of our 2015 ProNerd Tour. For more on C2E2 and the other exciting events we are attending visit our Convention Tour Category or check out our 2015 ProNerd Tour Page.
Podcast: Play in new window | Download