'Grandma' Film Festival Review

My introduction to the Tribeca Film Festival in New York City would never have been as earth shattering as it was—if I didn't just go for it. If I didn't tread my first red carpet with a bit of conviction or cross the metal barrier separating the public from the cast and writer/director of Grandma, I'd never have talked with a living icon. A healthy fear brought me back down to earth as I looked into the bright, kind eyes of Lily Tomlin and she into my beaming ones. I came up with an on-the-spot question, the last anyone got to ask before the manhandling publicists dragged the cast into the premiere screening.
"How do you think this movie will reach different audiences?"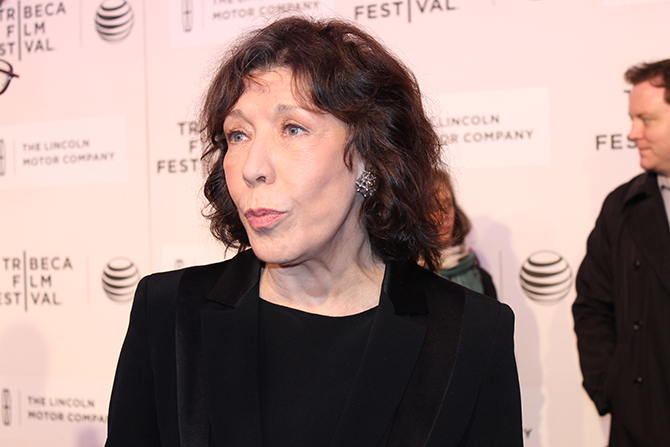 "I think it'll do pretty well […] maybe it'll reach a wide audience, I'm not sure." Tomlin said. "Now, people who are absolutely anti—certain issues—they will hear that it's about something and they'll say, 'I'm not going to see that or I don't want to see that,' but maybe it's broadly based enough, about enough kinds of different people, that some of them will be drawn to it. But I think young audiences and older women and gay audiences will like it very much."
Well, I loved Grandma. The comedy is a tenderly crafted, brilliantly written and cast piece of work. Tomlin plays Elle Reid, an aged lesbian poet whose granddaughter (Julia Garner) approaches her with a plea for abortion money—of course, this is the "issue" people will hear about and dumbly avoid. But since Grandma is broke, having sliced up her credit cards in an angry fit of principle, the two set out on an odyssey for money owed and money borrowed. The abortion appointment is at 5:45 that day.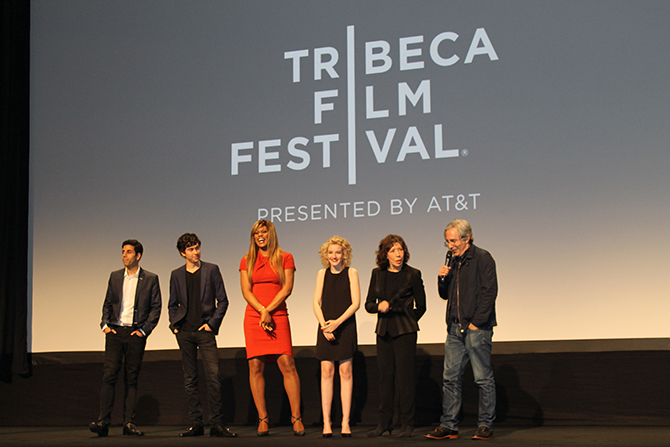 Writer/director Paul Weitz (Oscar nominee for About a Boy) has written a screenplay that works well because it moves constantly, peeling back these characters' most intimate layers—frequently in laugh-out-loud ways. Weitz makes brief mention of life-defining events in Elle's past as dialogue unfolds naturally. Everything is made deliciously bare in multiple culminations, from explosive climaxes to the most powerful and understated moments of humility and love.
Aside from this important expression of feminism, and depiction of LGBTQ presence as a firm part of the current norm, Grandma is a film about family more than anything and more than just those blood ties we share with many who pass in and out of our lives. It's about meaningful connection with the colorful and the showy (like that between Elle and the tattoo artist Deathy, played by the splendid Laverne Cox) as well as the quiet and sensitive (Sam Elliott broke my heart as Elle's ex and probably will have delivered one of the year's best supporting performances). Marcia Gay Harden as Elle's daughter certainly deserves consideration for this film; the lady is perfection here.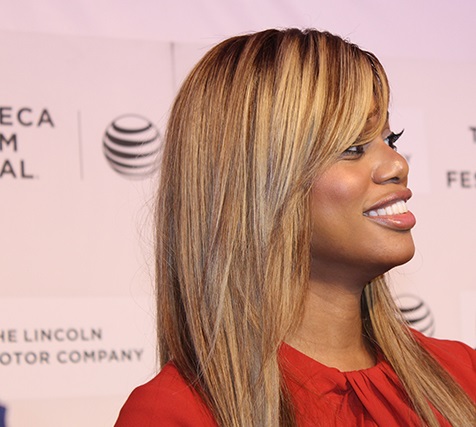 Yes, Grandma is impeccably cast. What better lead than the unparalleled Lily Tomlin to play a woman who's done nothing but fought for herself and her family, who's done everything to grab life by the horns because that's who she is? What better woman to play a grandma who beats sense into youngster male assholes, just because she can't stand their shit? There's no one better.
I am still shocked I got to speak, if briefly, with Ms. Tomlin. Ecstatic, I was able to channel Elle's spirit and just go for it—even if my press clearance perhaps doesn't allow me the kind of access I took.
---
Pictures for Project-Nerd by Zoilo Pimentel.