Interview with 'Babies' Harold Improv Group

Planet Comicon in Kansas City wasn't all comics and television stars. We met a number of creative people who have found different outlets to reach others, including the team behind Babies.
Babies is Kansas City's premier, and only, Harold Improv team featuring new content on a regular basis.
Bob had a long chat with the team recently to see how they functioned, ticked, and of course, to find out why they do what they do.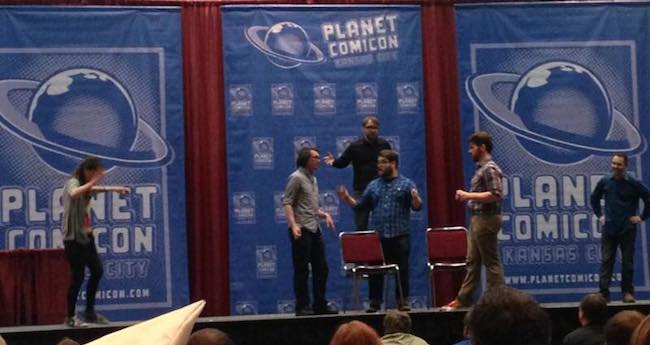 For more on Babies: Kansas City's Premier Harold Improv team, visit their Facebook Page.
Planet Comicon is part of our 2015 ProNerd Tour. For more on Planet Comicon and the other exciting events we are attending visit our Convention Tour Category or check out our 2015 ProNerd Tour Page.
Podcast: Play in new window | Download