Interview with Ed Bickford (Artist)

Ed Bickford is a Kansas City based artist who has a deep love for robots and pulp comics. Combining those joys, he's created an amazing art series that looks like they've come straight out of history and belong in a magazine (that he fictionalized) called Robot Pulp.
Adam had the chance to talk with Ed about his artwork and what it was like to be setup at Planet Comicon.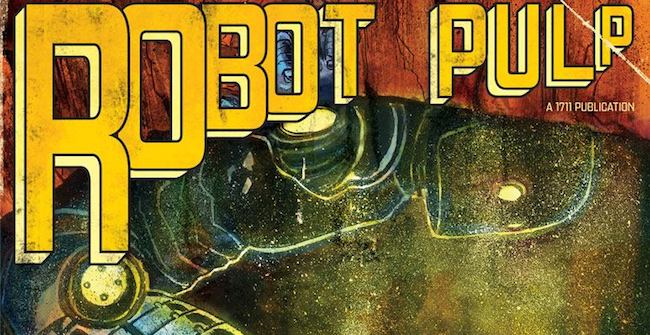 For more on Ed Bickford visit his Facebook Fan Page or his website, edbickford.com.
Planet Comicon is part of our 2015 ProNerd Tour. For more on Planet Comicon and the other exciting events we are attending visit our Convention Tour Category or check out our 2015 ProNerd Tour Page.
Podcast: Play in new window | Download