Interview with Jeff Balke

Every year we run into one of our favorite artists Jeff Balke at a number of shows. Jeff is always working on a number of projects, so a refresher conversation is always in need.
At Planet Comicon, Jeff Balke was celebrating doing the colors on the Fantastic Four #644 cover for Marvel, getting his own series, Urban Legends, back on track, and the launch of another one-shot featuring everybody's favorite Mogwai. Adam had the chance to talk with him about it all.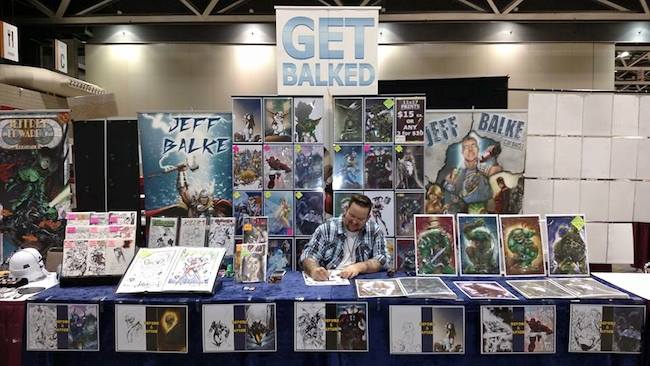 For more on Jeff Balke visit his Facebook Fan Page or his website, jbalkesart.com.
Planet Comicon is part of our 2015 ProNerd Tour. For more on Planet Comicon and the other exciting events we are attending visit our Convention Tour Category or check out our 2015 ProNerd Tour Page.
Podcast: Play in new window | Download