Interview with Jordan M. Johnson (7 Days of Death)

Devil's Due Entertainment had a massive presence at Planet Comicon this year. With a large booth full of fan favorites and new titles, the company was making sure Kansas City got to know them. Amongst the group was author Jordan Michael Johnson, creator of the new mini-series 7 Days of Death.
ProNerd Tyler had the chance to talk with Johnson regarding his new title, the convention experience, and much more.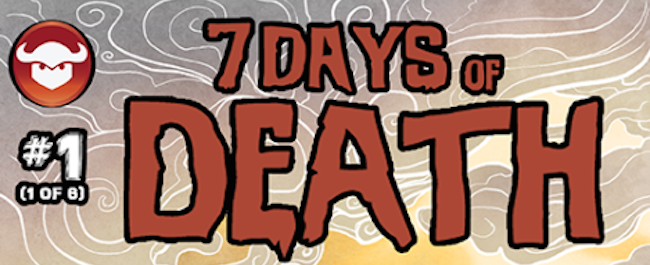 For more on 7 Days of Death visit the 7 Days of Death Facebook Page or the Devil's Due Entertainment website.
Planet Comicon is part of our 2015 ProNerd Tour. For more on Planet Comicon and the other exciting events we are attending visit our Convention Tour Category or check out our 2015 ProNerd Tour Page.
Podcast: Play in new window | Download