Cosplay Collection: Hawkgirl

Possibly one of the most overlooked duos from DC Comics is Hawkman and Hawkgirl. Two powerful beings who often assist the Justice League with their strength, teamwork, and intelligence. In cosplay, those two are often overlooked as well due to the difficulties of crafting a costume of that caliber.
Well, we're not overlooking.
There's a great collection of Hawkgirl costumes out there with some amazing wings, fantastic costume design, and incredible photos. We're bringing you those in this week's Cosplay Collection.
---
Tify Diamond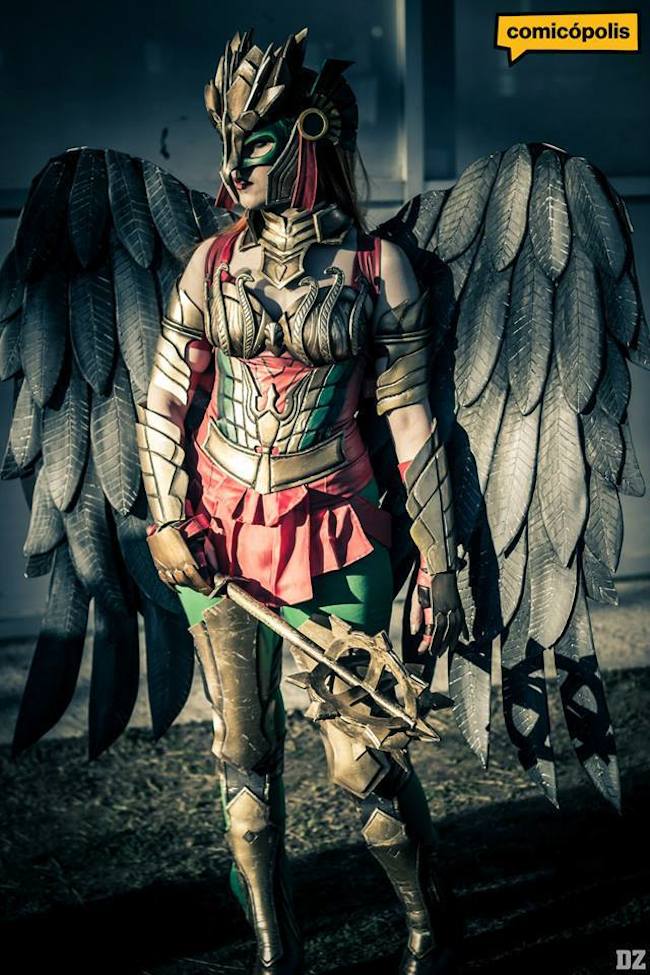 Opening the list with a jaw-dropping image featuring a jaw-dropping costume. Tify Diamond's Hawkgirl is more than impressive and makes us question if this isn't the real Hawkgirl. (I've been informed she's not… maybe).
Cosplayer: Tify Diamond
Photographer: Diego Zanotti
---
AsherWarr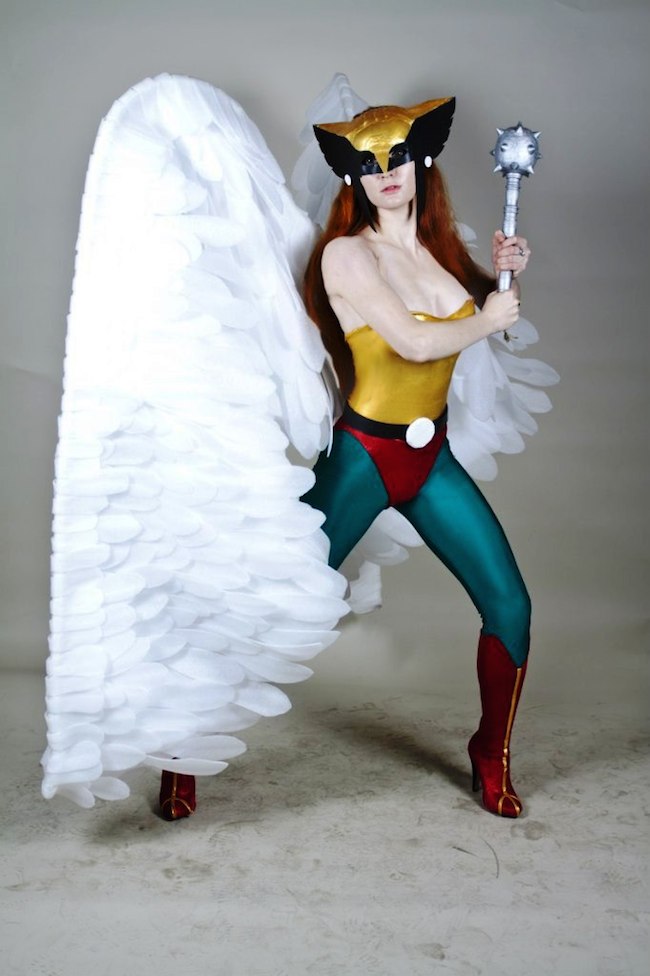 AsherWarr has a great costume here that shows a classic Hawkgirl look with some classic feathery wings. This costume is great because it reminds me of the many amazing DC cartoons of the 90's.
Cosplayer: AsherWarr
Photographer: Uncredited
---
Kyra of CosAwesome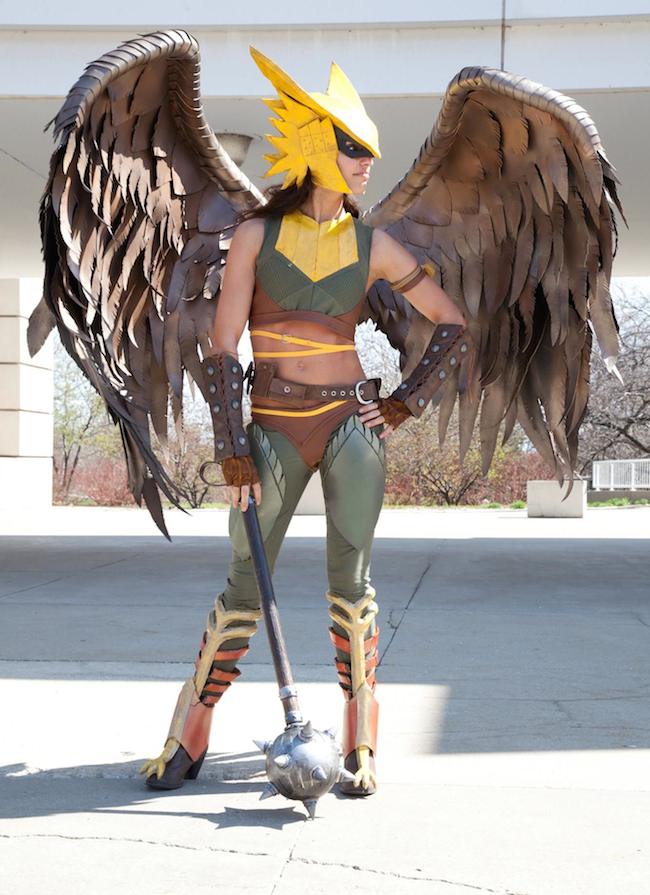 We love it when CosAwesome Studios puts out new costumes, because we know they'll always be awesome. Same can be said for Kyra's Hawkgirl that she debuted last year. The costume is fantastic, and she looks badass in it.
Cosplayer: CosAwesome Studios
Photographer: Superhero Creations by Adam Jay
---
Malicious Cosplay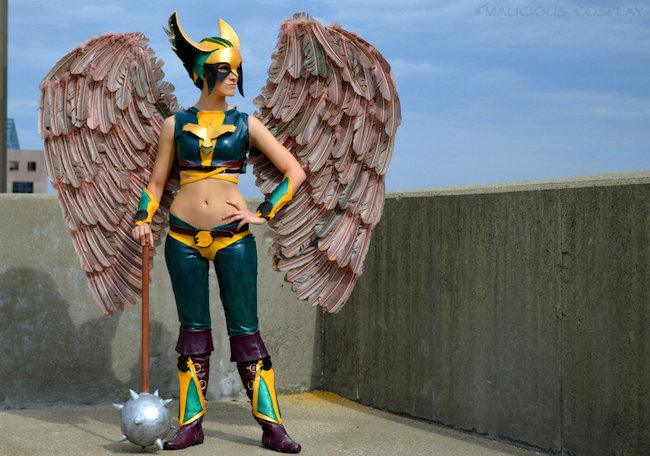 Malicious Cosplay has created a truly unique and fantastic Hawkgirl design here. The feathered wings look aged and mix well with her modern style costume. Well done.
Cosplayer: Malicious Cosplay
Photographer: Uncredited
---
Red Ribbon Cosplay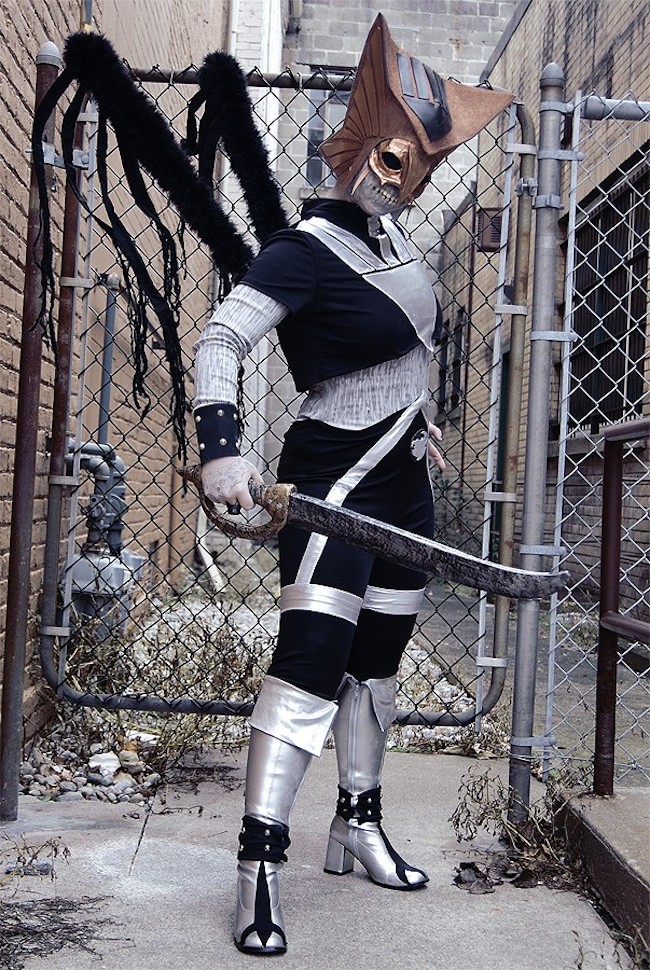 As mentioned, Hawkgirl often shows up in Justice League situations, so was obviously present during Green Lantern's Blackest Night. This Black Lantern version of the character from Red Ribbon Cosplay is as creative as the rest.
Cosplayer: Red Ribbon Cosplay
Photographer: RRC's Dad
---
Gina B. Cosplay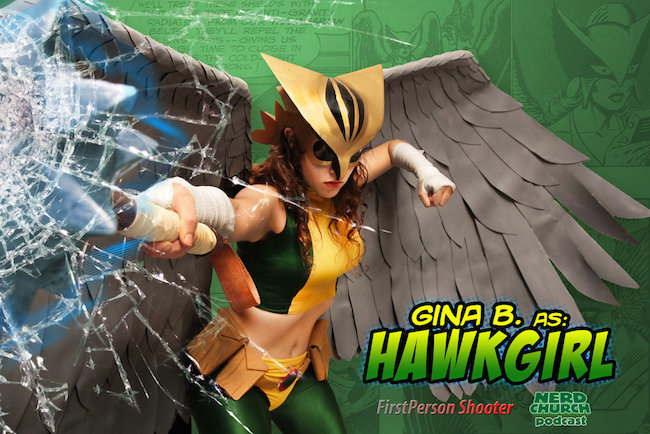 Gina B. Cosplay is well known for her Hawkgirl costume, and we see why. She looks like Hawkgirl, from wing to toe. A fantastic costume captured by First Person Shooter in this creative image.
Cosplayer: Gina B. Cosplay
Photographer: First Person Shooter
---
Kira Kouture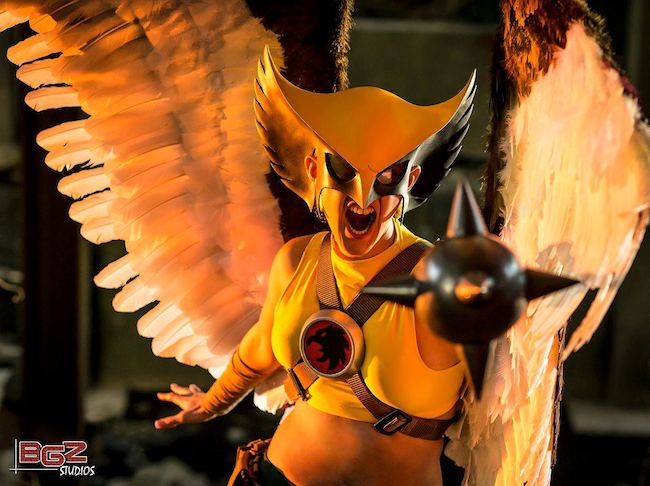 BGZ Studios always finds the best costumes, and they did again with this shot of Kira Kouture as Hawkgirl. Her wings are very unique and make for a great addition to an awesome costume.
Cosplayer: Kira Kouture
Photographer: BGZ Studios
---
Axceleration Cosplay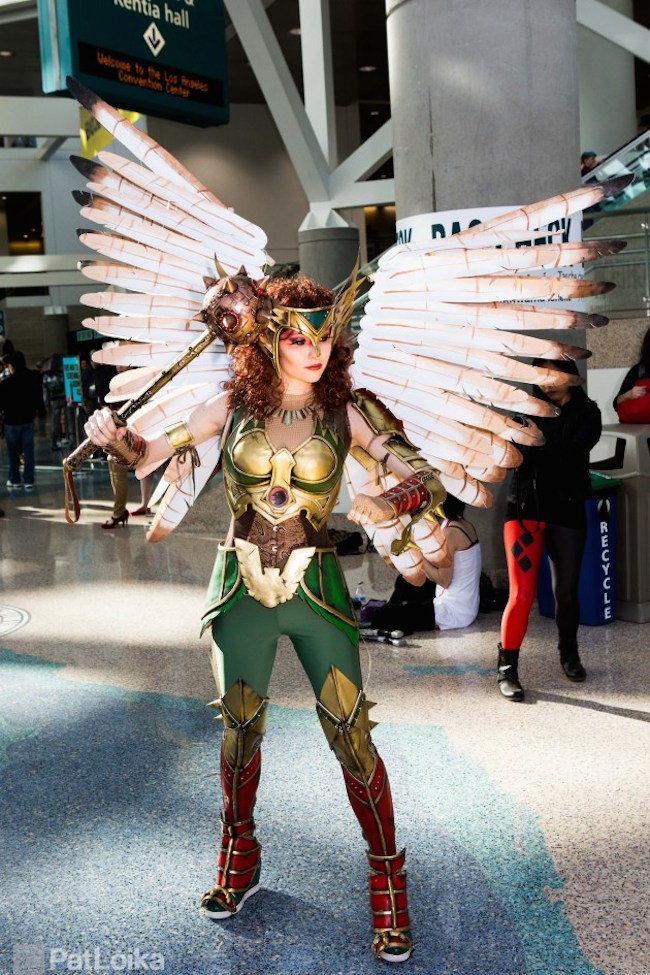 I've been obsessing about wings, but take a look at this armor on Axceleration Cosplay's Hawkgirl. The entire costume is awesome, and even though this is just a convention shot from Pat Loika, the lighting ends up perfect.
Cosplayer: Axceleration Cosplay
Photographer: Pat Loika
---
Cool by Proxy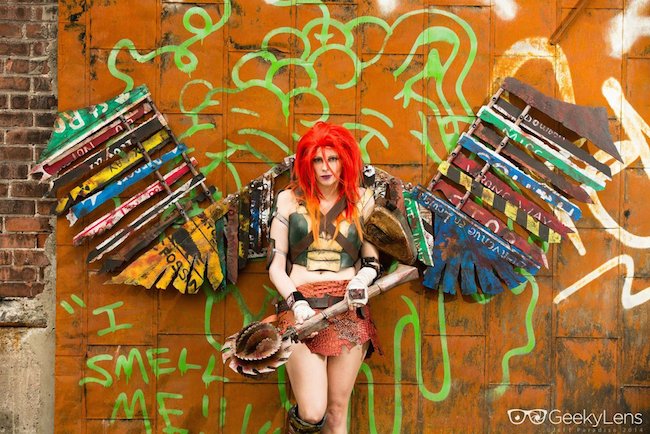 I wrap this list with a great alternate take on Hawkgirl courtesy of Cool by Proxy Productions. This post-apocolyptic design is awesome. From the non-traditional armor, to the pinkish hair, all the way to the impressive wings.
Cosplayer: Cool by Proxy Productions
Photographer: Geeky Lens
---
Hawkgirl is truly underrated in so many spheres, and I feel that way even more after sharing some of this amazing cosplay. Like all of our collections, there's much more to be seen out there so please share with us the other awesome Hawkgirls we missed in the comments below.