Casting Call: Spider-Man Reboot

Welcome to Project-Nerd's Casting Call. Once a month we'll kick-start a comic, book, video game, or other fantastic source of entertainment by choosing a main cast for the movie we want to get made.
Following the amazing news that Sony Pictures and Marvel Studios have agreed to work together to bring Spider-Man back to the Marvel Cinematic Universe, it's time to speculate as to who will be "doing whatever a spider can" in the joint Sony/Marvel Spider-Man film.
First things first, this will work under the assumption that Marvel will do the right thing–that is, put aside the Peter Parker Spider-Man and write the film with the Miles Morales Spider-Man in mind. We've had five Peter Parker movies with two retellings of his origin story. The traditional story is played out, and it's time to explore a new Spidey.
---
Miles Morales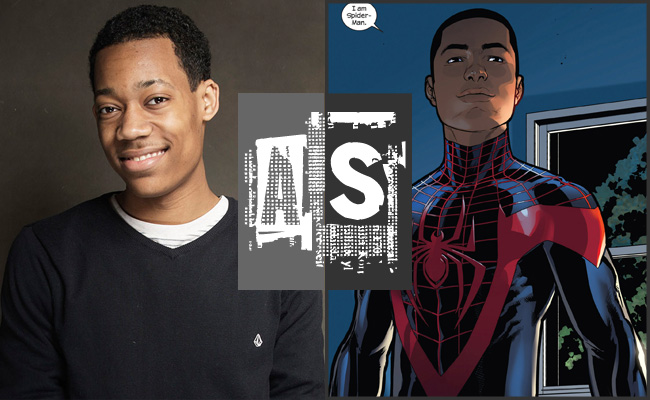 Other than being an intelligent teenager bitten by a radioactive spider, Miles' background is quite different from Peter's. He's half Black, half Latino, and has both his parents alive to raise him. I know a lot of Miles for Spidey fans will be demanding Donald Glover, and I wouldn't mind him donning the tights, but I figured it would be prudent to think up a different actor to play Miles, namely Tyler James Williams.
He played the titular character in the TV sitcom Everybody Hates Chris, and has been on the recent season of the AMC drama, The Walking Dead. This experience playing both comedic and dramatic roles gives him an edge when it comes to casting the role.
---
Jefferson Davis and Rio Morales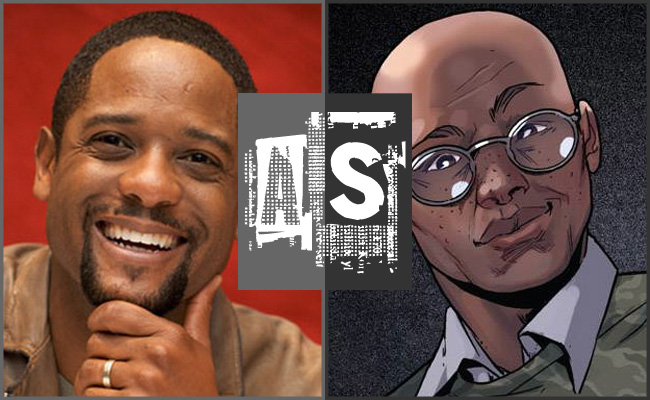 Jefferson is Miles father. What's most interesting about this character, other than his past as a criminal, is his distrust of superheroes that borders on hatred. The reason behind his feelings is a recent revelation, and is surprisingly valid, but introduces an interesting juxtaposition to the complete support offered Peter by Uncle Ben. Miles' mother Rio on the other hand, is a big supporter of superheroes and unknowingly gives Miles the encouragement he needs to wear the mask.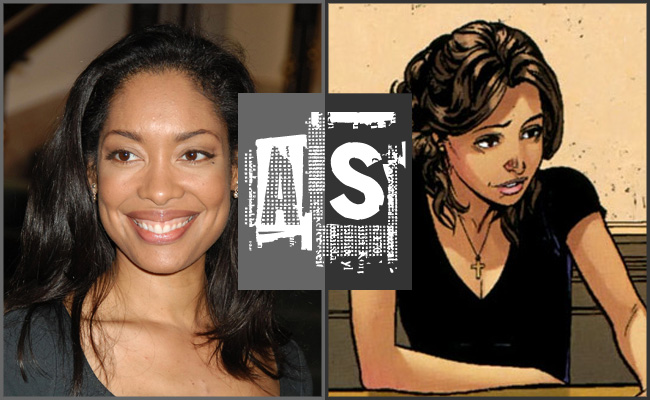 Blair Underwood more than has the talent necessary to play Jefferson and balance between supporting his son, while simultaneously exuding his anti-cape fervor. Opposite him, I'd love to see Gina Torres bring her warmth and charm to the Rio Morales role. She would be a great choice, not only because she is a fantastic actress, but also because she would bring the Firefly fan base along with her casting.
---
Aaron Davis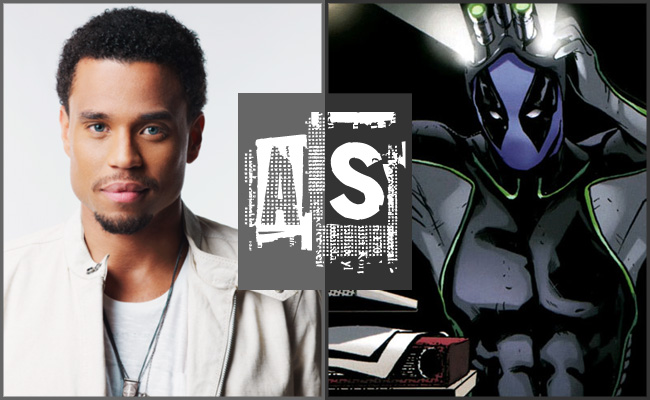 Aaron is Miles' uncle and the reason he has his spider powers. Whereas Jefferson changed his ways for the better once he settled down to start a family, Aaron continued his criminal activities and became the superthief for hire, the Prowler. He steals a radioactive spider from a division of Osborn Industries, trying to recreate the conditions that gave Peter Parker his spider powers. As Miles is visiting him one day, he is bitten by the spider. While Aaron cares about his family, he still thinks of himself first and tries to blackmail Miles to be his partner in crime when he realizes he is the new Spider-Man.
Michael Ealy could play Aaron perfectly. Before Miles becomes Spider-Man he spends time with his uncle against his father's wishes, and Ealy has that same charisma that makes people want to be around him. Plus, he could totally get in the "supercriminal by night" shape that would be necessary for all the action that the Prowler gets up to.
---
Ganke Lee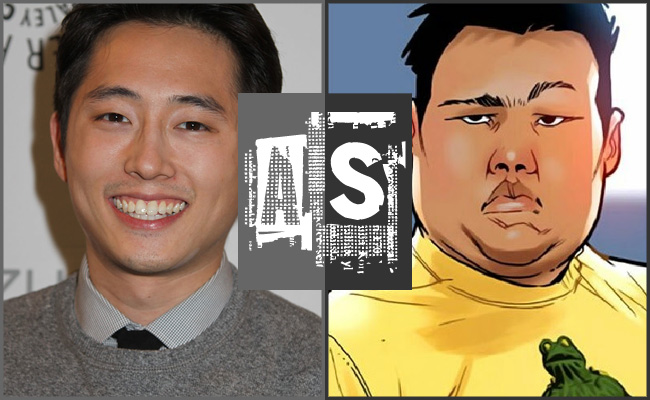 Ganke is Miles' best friend and the only person who knows about his superhero escapades. At times, he seems even more excited about Miles' powers than Miles. He is as intelligent as Miles and they both attend a prestigious charter school for gifted kids. Qualified or not, Ganke advises Miles in everything hero-ing related, even when that advice isn't the best.
Steven Yeun would be great as Ganke, and since he and Tyler James Williams already spent time together on The Walking Dead, there would be no learning curve for them to explore the chemistry between them. He would have to channel his portrayal of Glenn from the first few seasons of the show (as opposed to the tired, zombie-killing badass the character has become in more recent seasons) and stick to his youthful exuberance.
---
Mary Jane
In some alternate universe Emma Stone was cast to play Mary Jane Watson and did an amazing job with the role. Why not give her a chance to play Peter's great love and see how things would have turned out with her delivering the iconic "Face it, Tiger… you just hit the jackpot!" line? She could play the heartbroken MJ better than other actresses because of her experience playing a character in the Spidey universe.
---
Aunt May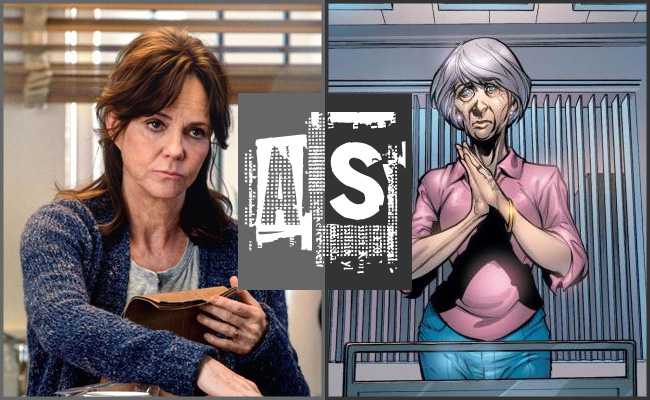 Sally Field played Aunt May with a skill that can't be matched, so why not bring her back for another movie? Once Aunt May gives Miles permission to be the next Spider-Man, that's when both Miles and the readers of the comic knew this was an official passing of the torch. Casting both Field and Stone can help tie the newest film to the critically panned Garfield franchise and help reinforce the idea of a new Spider-Man in the minds of viewers.
---
J. Jonah Jameson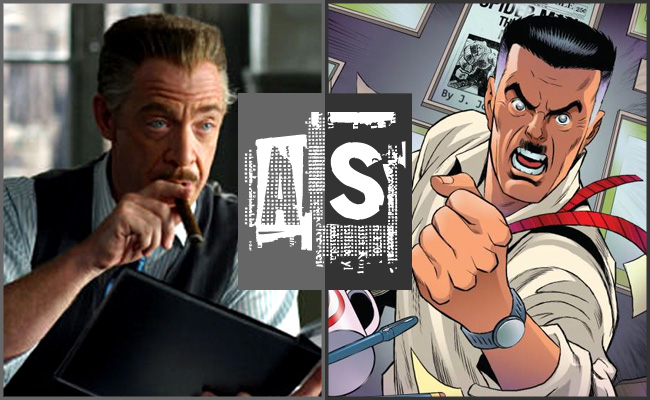 J.K. Simmons. You don't mess with perfection. The man was born to play this role.
---
What so you think of the casting choices? Any ones you agree or disagree with? Let us know in the comments below!