Cosplay Collection: DC Bombshells

We are a big fan of Ant Lucia's DC Bombshells designs that have inspired a wave of artwork, covers, statues, and cosplay. Taking the famed DC heroines and lady villains and transforming them into something vintage is no small task, whether it's on paper or for costuming. These eight cosplayers have done a great job recreating Lucia's vision in model form.
---
Mika Nicole as Harley Quinn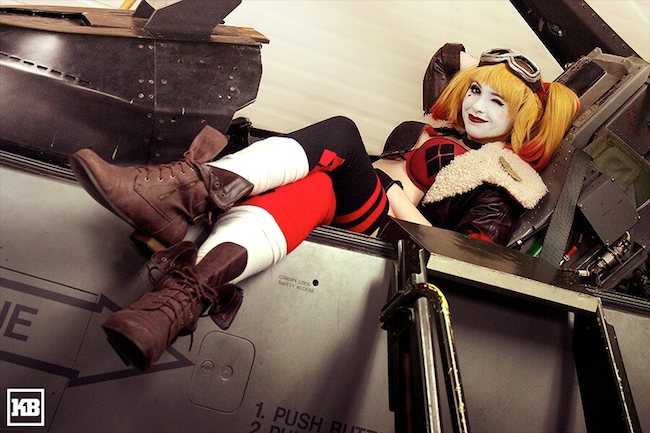 Mika Nicole has done a variety of Harley Quinn costumes, but this might be our favorite. Mika Nicole hand built this Bombshell version of the doctor turned lunatic and did a great job partnering with Kimihako Blade for these amazing fighter jet photos.
Cosplayer: Mika Nicole
Photographer: Kimihako Blade
---
Awesome Possum Cosplay as Zatanna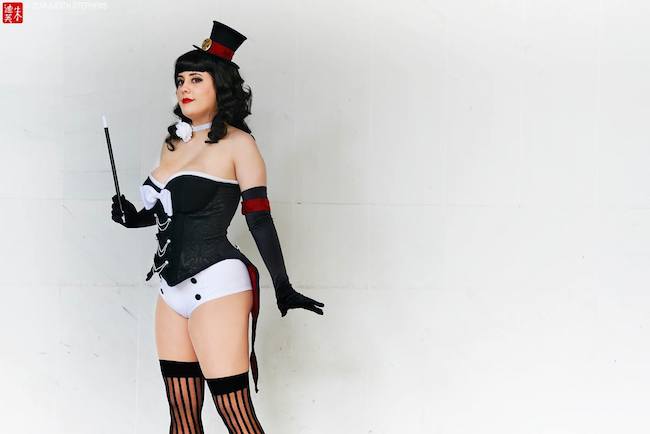 Zatanna is a tough costume in the first place, but Awesome Possum Cosplay was up to the task. She carefully recreated Lucia's Bombshell design and didn't miss a detail in doing so. Her photo with Judith Stephens is perfect.
Cosplayer: Awesome Possum Cosplay
Photographer: Judith Stephens Photography
---
Meagan Marie as Wonder Woman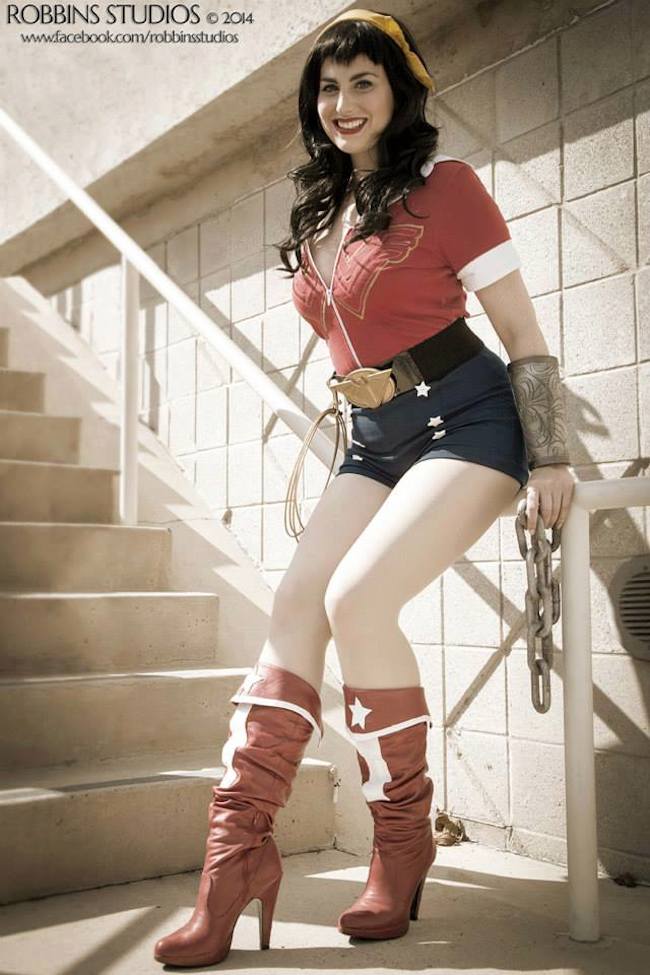 Meagan Marie is Wonder Woman. We all already knew that. So when the Bombshell version needed to be represented it was clear that Meagan Marie was up to it. Much like all of her other customs, she nailed it on the head, carefully crafting a perfect replica.
Cosplayer: Meagan Marie
Photographer: Robbins Studios
---
Abby Dark-Star as Black Canary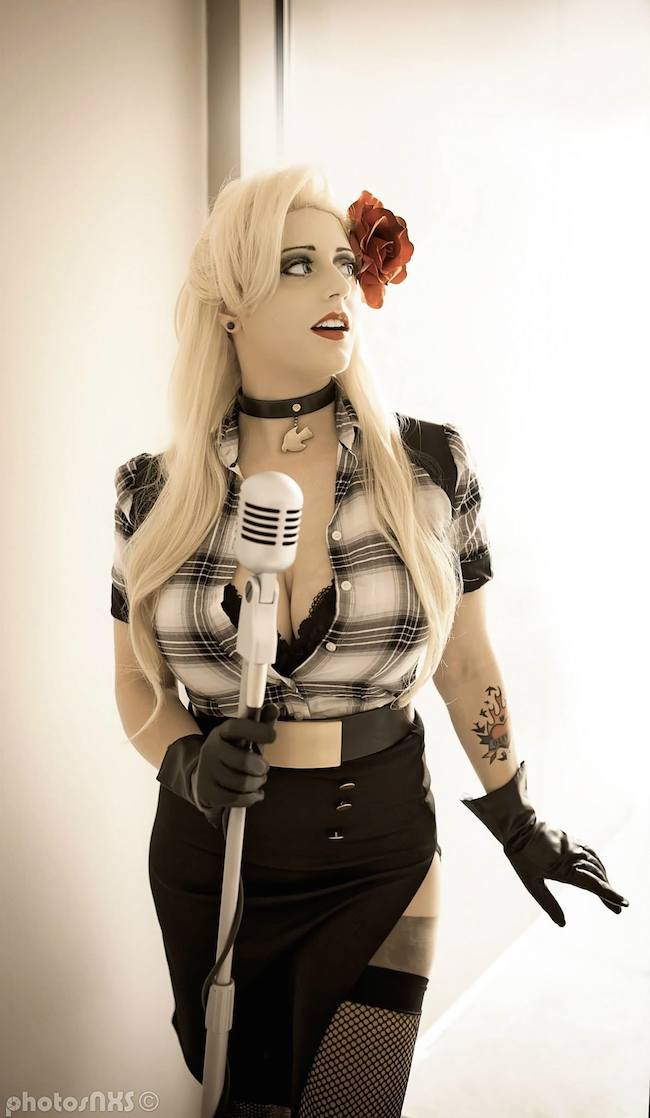 The talented Abby Dark-Star makes a perfect Bombshell Black Canary. We were lucky enough to see this Bombshell at Dragon Con, and much like us, everyone else was blown away by the fantastic costume which is basically an exact replica of Lucia's gorgeous design.
Cosplayer: Abby Dark-Star
Photographer: Photosnxs
---
Desiree Cosplay as Batgirl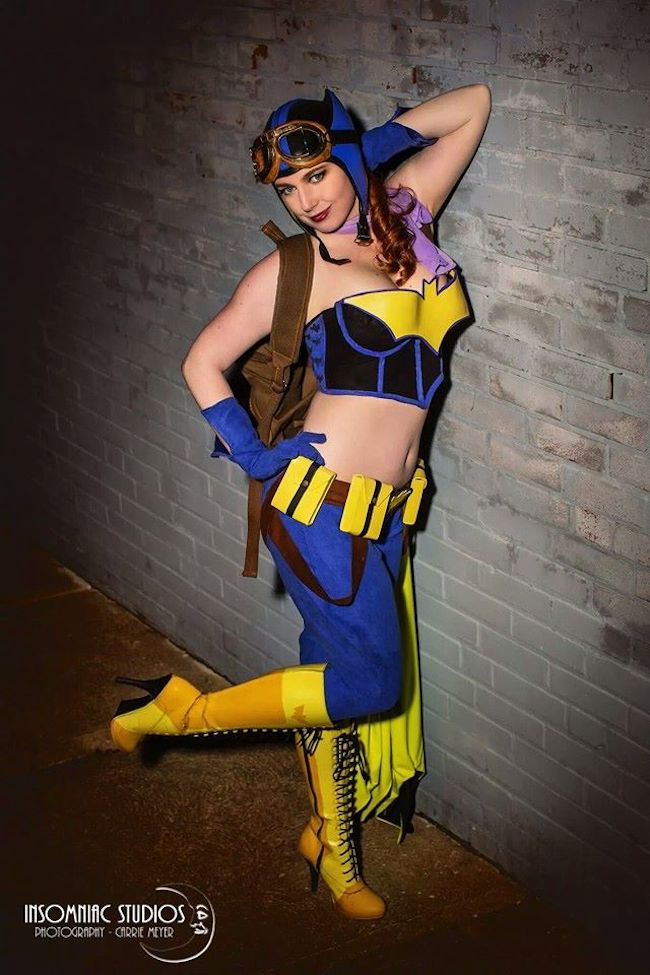 With some amazing craftsmanship and a fantastic Malmey Studios cowl, Desiree Cosplay has turned out a perfect Bombshell Batgirl. This shot by Insomniac Studios captures the character flawlessly. And so does Desiree Cosplay's attitude.
Cosplayer: Desiree Cosplay
Photographer: Insomniac Studios
---
GillyKins as Batwoman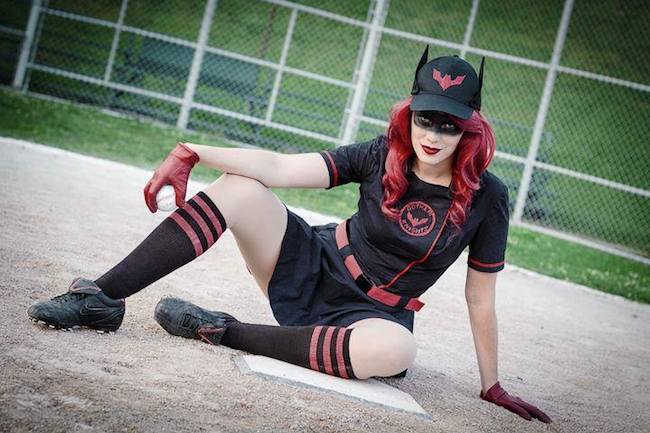 Bombshell Batwoman is a tough one. The costume may look like the simplest of the group, but there's so much needed to embody this character in order to pull it off. GillyKins pulls it off. A fantastic costume, complete with all the custom pieces, is made perfect by the attitude she brings in the photos.
Cosplayer: GillyKins
Photographer: Think.Nu
---
Candy Keane as Supergirl

Candy Keane makes a fantastic Bombshell Supergirl, especially in this awesome photo by Avidchick Productions. A well crafted costume with a little flare and excitement makes this an easy addition to the collection.
Cosplayer: Candy Keane
Photographer: Avidchick Productions
---
Oki-Cospi as Mera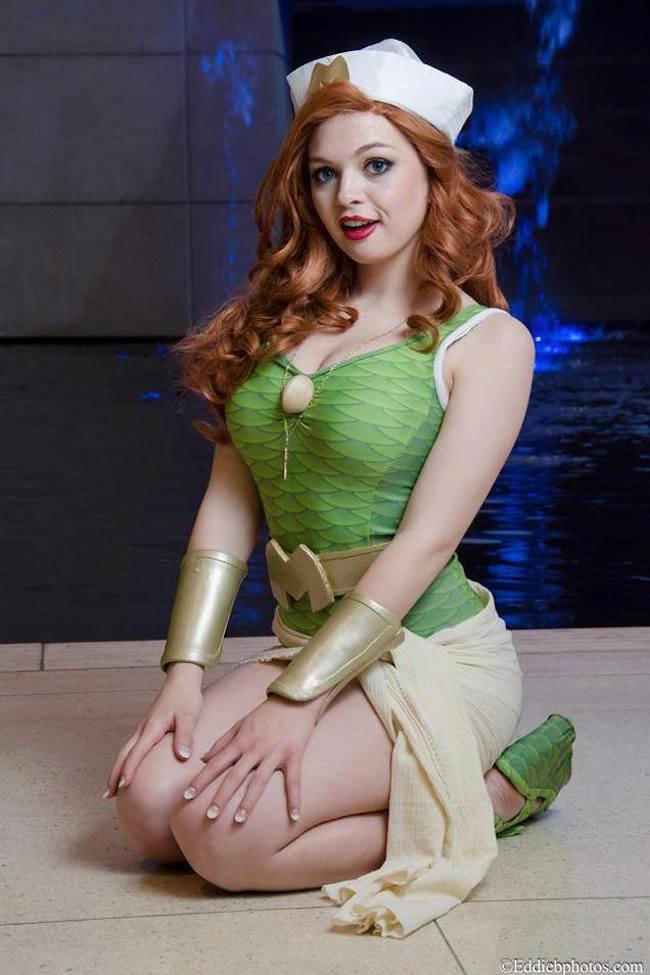 Our pal Oki-Cospi hand-makes so many amazing costumes at such a high level, and her Bombshell Mera is no exception. This Mera is awesome, and the pinup pose in Eddie B. Photo's picture rounds out the character perfectly.
Cosplayer: Oki-Cospi
Photographer: Eddie B. Photos
---
Not everybody is a fan of characters getting a face-lift, but the Bombshell series seems to be a hit… especially in the cosplay community. We know we missed a few characters, and we know we missed plenty of cosplayers who we haven't seen yet, so let us know who else should be here in the comments below!