Casting Call: Justice League Dark

Welcome to Project-Nerd's Casting Call. Once a month we'll kick-start a comic, book, video game, or other fantastic source of entertainment by choosing a main cast for the movie we want to get made. Kicking this all off is a movie that has been flirted with for some time; Justice League Dark.
Rumors. Truths. Possibilities. Nobody knows for certain what's to come of Guillermo del Toro's Justice League Dark. With it still being up in the air, I decided I would go ahead and cast the movie for him, you know, taking care of some of the work so production could begin.
We'll let him take care of the villains, because with this group we want to see who's made the team.
---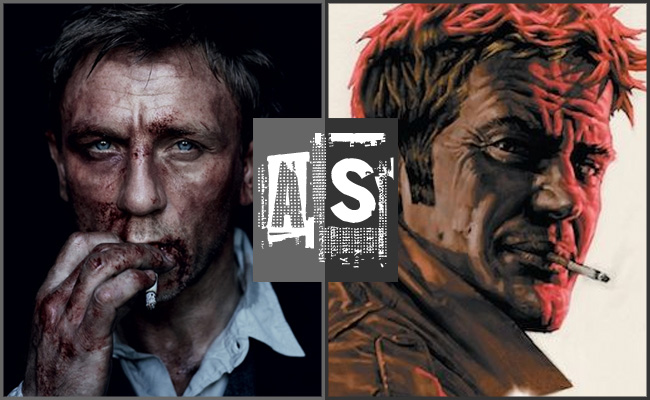 Daniel Craig is John Constantine
Let's get past all the casting decisions up to this point and look at the most obvious choice to play John Constantine. Daniel Craig. James Bond is a no-brainer decision here. He has the ability to act and he looks the part too. I can see him in this role more than any other actor out there.
---
She's proven herself capable of so many things by serving as a total chameleon in her previous roles. This time around Noomi Rapace will be one step ahead since she already looks like Madame X. This character isn't far removed from some of her previous roles either, which should make it as easy as the Constantine decision.
---
We're still rolling through the easy part of the super-powered team, with Luke Gross as my pick for Deadman. I don't think I'll get much fight back here thanks to Gross's performances in Blade II, Frankenstein (TV mini-series), and Hellboy II: The Golden Army. Speaking of Hellboy II, that's also a Del Toro film. You're welcome.
---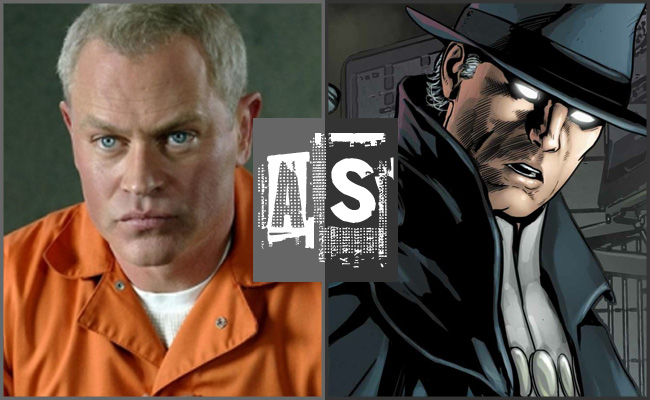 Neal McDonough is The Phantom Stranger
I'm not 100% sold on Neal McDonough as a hero, but luckily The Phantom Stranger doesn't really come off like one. The dark paranormal character would probably take on a smaller and more mysterious role. McDonough could handle not being in the spotlight and has a natural propensity to just be unlikable which really fits with the character.
---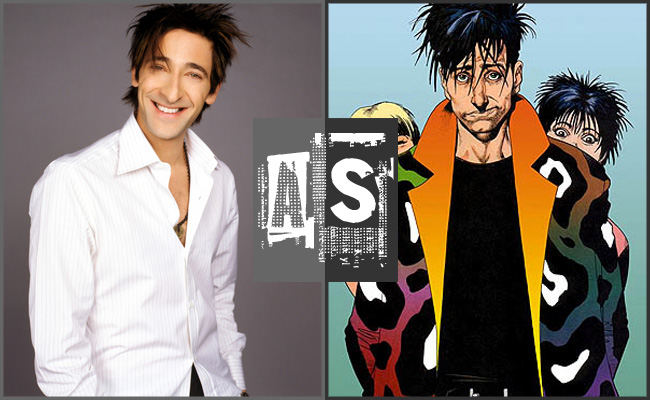 Adrian Brody is Shade
I'll be honest, my first thought was Keanu Reeves here, but it just felt too weird placing him next to a character he's already done before. So I turned to my panel of experts (the Nerdcast crew) and we came up with a great choice in Adrian Brody. Some of his independent flicks really support his ability to take on a dark role, and the look… I mean, an obvious winner. Now Shade may not look as vicious as some of these characters, but he is. And I think Brody can get that across easily.
---
The Zatanna character is often misconstrued as a darker character due to her dealing with magic that doesn't always play nice. But the character is actually light-hearted, and far more loving than the rest of the Justice League Dark team. Zooey Deschanel not only looks the part, but she fits the role great. She'd be the pep in the teams step, and still has the range to turn it dark if needed.
---
Look, it's a Guillermo del Toro movie and there's a giant badass creature guy; this is less a prediction and more of a telling. Frankenstein is in our cast because he's on the current team of Justice League Dark and has been for some time now. Mixing the fact that you'd have this easy of an actor choice lined up, you have to consider him for the movie.
---
We got our Justice League Dark team assembled. Now just to find a way to get Del Toro to notice. While we work on that, you let us know in the comments below what you think about our decisions.