'Queens and Cowboys: A Straight Year on the Gay Rodeo' Film Festival Review

One of the things I really like about documentaries is that they normally take you into a world or situation that you are unfamiliar with. Although I knew about gay rodeos, Queens and Cowboys: A Straight Year on the Gay Rodeo gave me a better perspective of the difficult life not only of a rodeo cowboy, but of a gay rodeo cowboy.
Director Matt Livadary's chronicle of a year with the IGRA-International Gay Rodeo Association-focuses on several members of the organization, including Wade Earp, one of the circuits most celebrated rodeo cowboys who strives to finally win the all-around buckle at the world championships, and Char Duran a female bull rider for over 13 years, who has never won a buckle.
As the season begins we get an idea about the sacrifices these men and women must endure to achieve their dreams-the constant traveling, the cost of lodging for themselves and their animals, their being away from loved ones, and the constant injuries. Now, these are the same sacrifices that a regular rodeo cowboy has to deal with. But being on the gay rodeo circuit, they also must deal with the constant ridicule thrown at them that "real rodeo cowboys aren't gay."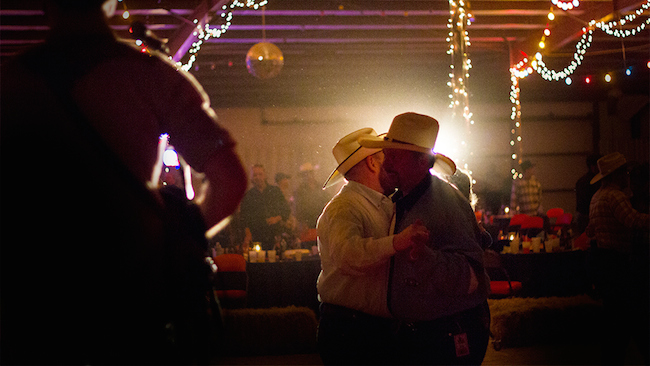 Earp, who is a descendent of legendary lawman Wyatt Earp, comes across as a very quiet, humble gentleman. The focus of his life is his small ranch and rodeo. As he says himself, "I live, eat, breathe cowboy. I just happen to be gay." His nemesis in competition is David Renier, a tall, handsome cowboy that would look more comfortable on a magazine cover than a saddle. But the man, who comes off in the film as somewhat arrogant, has won the national all-around 3 years in a row.
Char Duran is followed primarily in competition is time. Competing for several years, she has suffered numerous injuries, but she has never won a buckle. During the week, she works a regular job, but on the weekends, with the support of her girlfriend and mother, she travels to rodeos and gives everything she has. She is one of the true staples of Gay Rodeo: Always giving everything she has. Unfortunately, she is getting to that point where she may not have much more to give.
Queens and Cowboys: A Straight Year on the Gay Rodeo shows the trials and frustrations that Wade, Char and many others must go through to get to the IGRA world finals. As the months click down, and the injuries occur, it becomes a guessing game as to who will make the finals. And for those who do, it will become a battle to see who wins.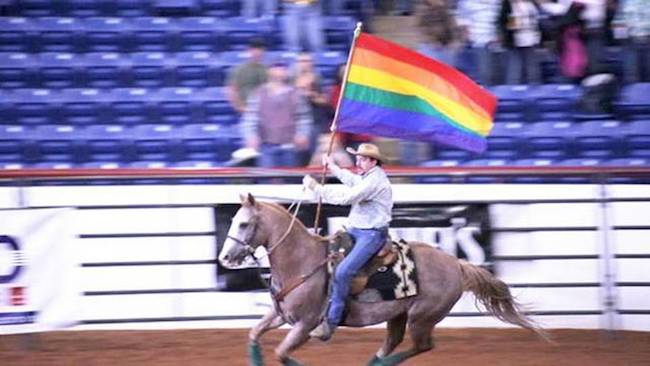 First time director Livadary does a great job delivering the story of the dreams these men and women strive to achieve, which isn't any different from any other person in the world. The fact that these men and women choose to participate in the IGRA shows an amazing strength within themselves and who they are. The men could ride in straight rodeos, but would essentially need to keep their sexuality from becoming public, for fear of being ostracized.
From an audience prospective, you just can't help caring about Wade, Char and the others. These are people fulfilling their dream against odds that most people don't understand. They live a lifestyle that is opposite of the stereotypical cowboy image which has been drilled in our heads since we've been born, and have succeeded. By the time Queens and Cowboys: A Straight Year on the Gay Rodeo is over, you may end up being a little misty-eyed for these cowboys and cowgirls. It's definitely worth the ride.