'Falling Skies: The Game' Review

If imitation is the sincerest form of flattery, then developer Torus Games must love XCOM: Enemy Unknown.
Falling Skies: The Game is based on the television show by the same name; you lead a group of human survivors trying to combat an alien invasion. The story isn't engaging or interesting, and it doesn't help that the voiceover work is boring and uninspired.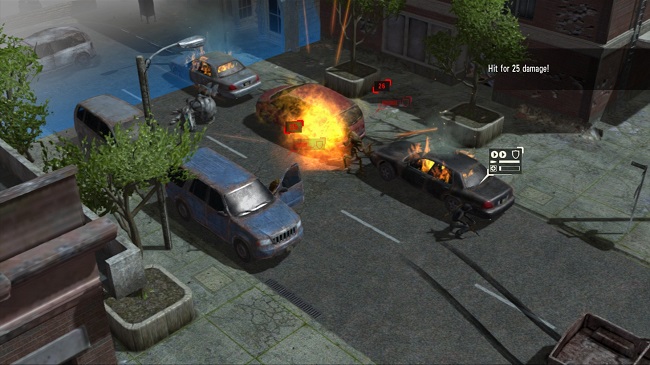 As stated, Falling Skies plays almost identically to XCOM: Enemy Unknown. The combat is turn-based as you get to move your characters into cover and try to hit the enemy, and the enemy gets to move its characters during their turn. That style of gameplay is usually fun, but with Falling Skies it's kind of boring.
Not only is the main gameplay lifted almost identically from XCOM, but they also bring in the base mechanic from XCOM. But, instead of building up a base, all the modules are in place–ready for access. In these menus, you can upgrade equipment, heal soldiers, send soldiers on quick missions to get supplies, and recruit new soldiers.
A lot of my muted feelings can be attributed to this game's graphics. It looks like a late-era Xbox game. Textures look muddy, the levels look bland, and, overall, it just has a 'meh' feeling to it. The animation is also really weird–especially the death animation, or lack thereof. It seems as though the player models go from standing up to lying on their backs in one frame; this makes everything feel very stiff. In addition to the poor voice acting, the sound effects are pretty bad. Guns sound muted, and grenades sound more like firecrackers than they do explosions.
I've stated a lot (!) that this game is similar to XCOM, and I don't have any problems with games using other games for inspiration. If games didn't use other games for inspiration, then many beloved games from the past would never have been released. I also don't want to beat home the idea that XCOM is the only game that can use turn-based combat. Other games have done it successfully (like Shadowrun Returns) while keeping things unique and feeling original.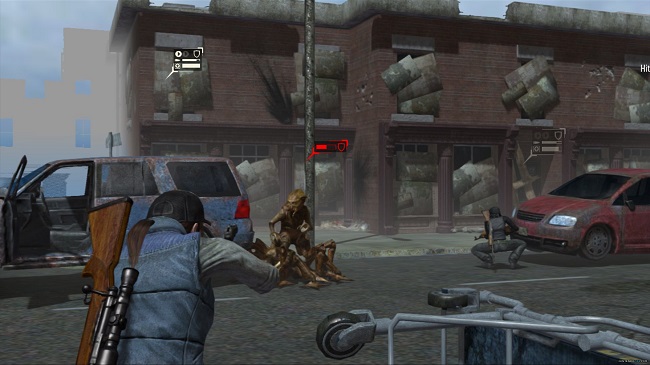 Falling Skies does not do this at all. Even the little things, like zooming in on an enemy when it is killed or the audio quips after each turn, really make it feel like the developers said, 'We're making a game based on a TV show in which aliens invade Earth, so let's just make an XCOM game because it has a similar story.'
I don't normally like to talk bad about video games because I know how much hard work goes into them, but I also have to be honest and tell readers when a game is just poor. Falling Skies: The Game is a poor video game. I can't recommend it to anyone. Maybe if you're a die-hard fan of the TV show and you do not care about the quality of video games, I guess you could enjoy parts of this one. But for $40, it's not worth it.