Marvel Introduces Phase III of the MCU

Marvel fans had an exciting day yesterday, as Marvel Studios' president, Kevin Fiege, unveiled the films plans in the Marvel Cinematic Universe through 2019. While there still is no announcement for a Black Widow movie, there are some AWESOME movies headed our way in the coming years. Here's what will be coming down the pike in the Marvel 'verse:
1. Captain America: Civil War
While Fiege initially teased that the third Captain America film would be called Serpent Society, he revealed later in the press conference that Cap's third movie would indeed be Civil War. Coming to us May 6, 2016, this film will have Chris Evans as Captain America facing off with Robert Downey Jr.'s Iron Man, and will also mark the big screen debut of Black Panther, played by Chadwick Boseman.
2. Doctor Strange
This movie is headed our way November 4, 2016. I was certain we'd get casting news at the Marvel Event, as the internet has been literally vibrating with excitement over rumors of Benedict Cumberbatch playing Dr. Strange. However, Fiege was noticeably silent on casting news and rumors.
3. Guardians of the Galaxy 2
After the monster success Guardians had at the box office, everyone knew a sequel wasn't far away. We can rejoin Star Lord and the gang on their intergalactic adventures on May 5, 2017.
4. Thor: Ragnorak
In Norse mythology Ragnorak signals the end of all things. So I couldn't help but wonder if this film could be Chris Hemsworth's final bow as Thor, possibly to be replaced by the mysterious woman who has just taken up the Mjölnir in the comics. Of course that's just my theory, but we'll find out together when Ragnorak hits theaters on July 28, 2017.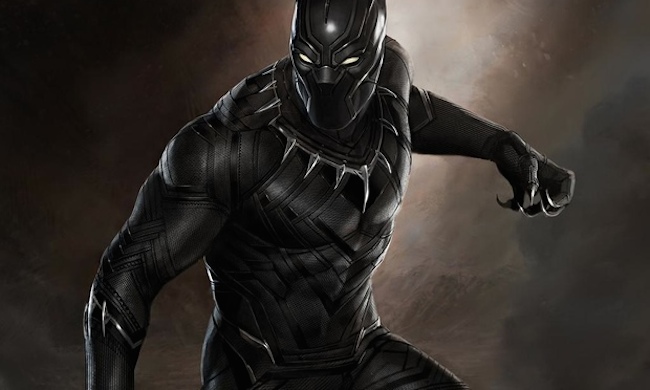 5. The Black Panther
Chadwick Boseman's first standalone film will hit in November 2017. Rumor has it that Boseman has signed on to do five Black Panther films.
6. Avengers: Infinity War Part I
Part I will hit theaters in May 2018, and Marvel fans will have to wait an entire dark, sad year to see Part II. We will also see several new faces in this Avengers film, though nothing has been confirmed as of yet.
7. Captain Marvel
Carol Danvers will FINALLY come to the big screen on July 6, 2018. I don't have a lot to say about this apart from: OMIGOSH A FREAKING CAPTAIN MARVEL MOVIE!!!
8. Inhumans 
The Inhumans will be coming to theaters on November 2, 2018. We'll see if they are some of the "new faces" we'll see in the Infinity War films and how much the changes happening in Marvel's comic universe plays into what we get on the big screen.
9. Avengers: Infinity War Part II
The cherry atop a fabulous list of upcoming movies, the second part of Infinity War will his theaters in May 2019.
This paired with DC's announcement of films planned in their cinematic universe means comic book fans will have more than their fair share of comic-inspired films at the box office. Looks like it's a good time to be a nerd!
Tell us what you think in the comments below.