'Half Brother' Film Festival Review

Recently, we've seen a number of movies that really seem to mirror real life. Similar to the change from the glam and happy-go-lucky '80s to the grunge alternative movement of the early '90s, this switch in film is more apparent. Sure, you still have your blockbusters (thanks, Marvel, for making them good again) and formulaic romance movies, but, increasingly, we're seeing what you could call real life up on the big screen. Movies in which not everything works out perfectly or seems wrapped up in a tidy bow of happiness at the end. Nowhere is this trend more noticeable than in independent film.
At the Tallgrass Film Festival, I got to watch Half Brother. This movie very much fit the 'real-life' mold for me and did a terrific job of it. The movie follows Michael and the issues with which he contends in his 20s and 30s. Writer/director Anthony Grippa does a great job setting the stage for Michael's story. Early in the movie we see a dinner party among a group of friends, all about Michael's age. They talk about all the things people talk about in their late 20s or early 30s–work, marriage…basically all the things that potentially make you nervous or upset if you don't have them figured out. Half Brother is really a story about Michael's attempts to find some answers of his own.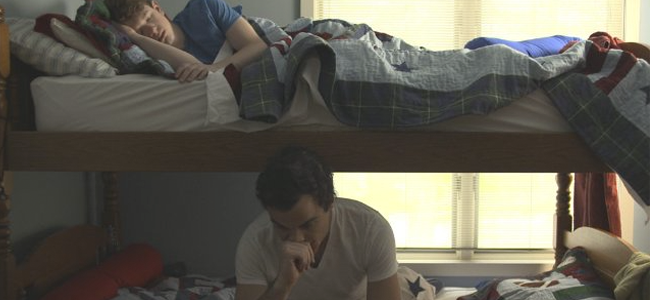 The movie poses some interesting questions when Michael's journey begins after a personal set back. The exploration of connections among our public and private lives, work, friends, family and intimate relationships–this is what stood out to me. Does being uphappy at work eat away at your personal life, or is it those times when issues crop up in your personal life that work suffers? As I've gotten older this question has come up more and more for people I know, and there seems this idea we should have all the answers. When Michael's girlfriend decides to leave him, he has to ask himself some very tough questions; we end up hoping the ensuing journey yields him some level of self-discovery.
Michael's plans get thrown to the wind, as he was set to move in with his girlfriend but now has to find somewhere else to live. The movie is set in New York, so this task poses some issues for him. As a temporary solution Michael decides to spend the weekend with his family, namely his father, step-mother, half-brother, and half-sister. I probably know what you're thinking because I was too: 'This should help Michael out; family is always there for us when we need it.' Well, like most families these days, Michael's is working through some problems of its own. This puts our protagonist right in the middle of everything, where he sleeps on the bottom bunk beneath his half-brother.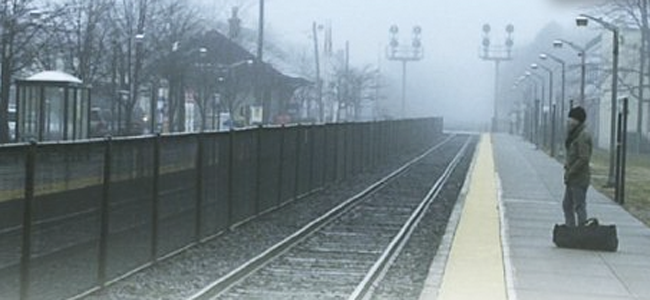 Despite the relative chaos around them, Michael and his half-brother manage to bond. Turns out the his half-brother has a girl he likes at school and needs some encouragement from Michael to pursue things with her. Meanwhile, the dysfunction between Michael's dad and step-mother helps Michael realize no one seems to know exactly what he or she is doing. Half Brother posits that, as adults in the modern age, this is kind of all we can expect of each other.
In the end, Half Brother is a fantastic story about family and trying to find your place in the world. I would recommend you try to find this movie at a film festival close to you. Make sure to check out the film's website, www.halfbrothermovie.com, and like them on Facebook to keep up-to-date on everything going on with the movie.