'Inside the Mind of Leonardo' Movie Review

"All our knowledge is the offspring of our perceptions." – Leonardo DaVinci
Recently I had the pleasure of attending a screening for Inside the Mind of Leonardo. In what can best be described as an expressionistic biopic (that is, a piece of art telling the biography of an artist from their own perspective), Inside the Mind of Leonardo tells of the life of Leonardo DaVinci using text from his journals as the only spoken words.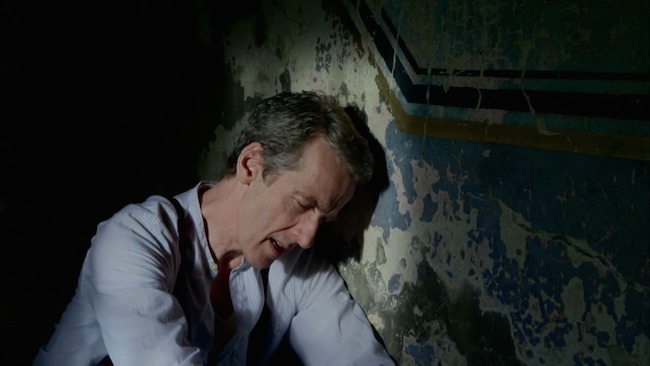 The aesthetic of the film is truly beautiful. At any given point, there is one of three things on the screen. First, you see video of modern-day Italy, usually accompanied by passages from DaVinci's journal that parallel what's onscreen, showing we are still very much the same even though times have changed. The second thing you will see onscreen — full animations of DaVinci's drawings. These animated scenes are fairly reminiscent of the opening scenes from The Three Musketeers and Hansel and Gretel: Witch Hunter, mixed with the Deathly Hallows animated scene from Harry Potter.
Lastly, and most impressively, you will see the performance of Peter Capaldi presenting DaVinci's journal entries as monologues. Throughout the movie Capaldi (best known as the current Doctor on BBC's Doctor Who) narrates the entire film with DaVinci's words, but it is the scenes where there is nothing but him in a room speaking that are the most captivating. Not many people could read a grocery list from hundreds of years ago and make it fascinating.
The film was presented in 3D. At the beginning the 3D element seemed unnecessary. However, as DaVinci's drawings began to appear as 3D animated scenes, the film gained a level of understanding and sheer beauty.
In the end, I loved the film. It is a rare opportunity to find something as entertaining as it is educational. Peter Capaldi gives an amazing performance using the words of one of the most brilliant minds in recorded history. If you have the opportunity to see Inside the Mind of Leonardo, I would highly recommend you do yourself a favor and watch it.