Rocky Mountain Con Interview

We are very excited that Rocky Mountain Con is part of the 2014 ProNerd Tour, and even more excited to be sponsoring the cosplay competition.
The group behind Rocky Mountain Con and Aurora Rise were at Denver Comic Con this year promoting the event and we took the time to talk with Tim Monet about what to expect in 2014.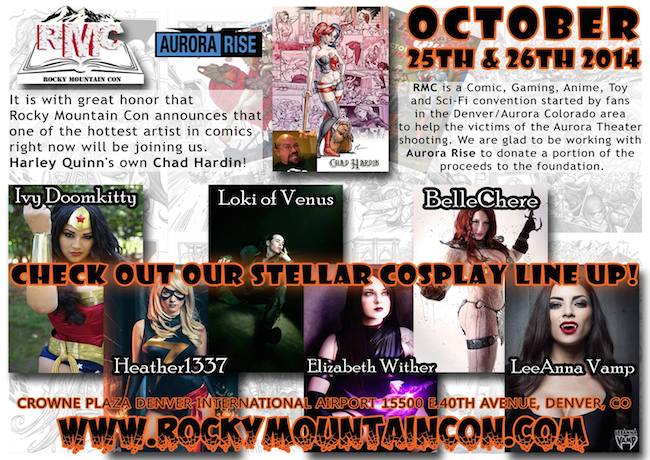 The interview included a lot of cosplay discussion, what to expect at the show this year, and even how Aurora Rise benefits.
For more on Rocky Mountain Con you can go to rockymountaincon.com or check them out on Facebook.
Denver Comic Con is part of the 2014 ProNerd Tour. You can find more coverage of Denver Comic Con and the other great conventions and events we attend on our 2014 ProNerd Tour Page.
Podcast: Play in new window | Download