2014 C2E2: Jeff Balke 'Urban Legends' Discussion

We love talking with Jeff Balke, and our return trip to C2E2 was no exception.
The colorist and creator was on hand sharing his artwork and his new series, Urban Legends.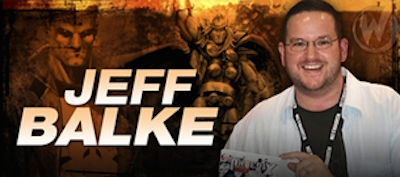 Adam had the chance to chat with Balke about the show, but mostly about the new independent series that's on the rise.
For more on Urban Legends you can check out the Facebook Group Page and Jeff Balke's website.
C2E2 was part of the 2014 ProNerd Tour. You can find more coverage of Planet Comicon and the other great conventions and events we attend on our 2014 ProNerd Tour Page.
Podcast: Play in new window | Download