2014 Planet Comicon: Sexuality in Cosplay panel
Amidst the ever more beautiful and elaborate barrage of cosplay at Planet Comicon was an unexpected, elevated discussion about sexuality, gender expression, responsibility and objectification in cosplay. Panelists Abby Darkstar, Zen Dragon, and Meg Turney explored these topics, and fielded audience questions, at Planet Comicon, KC.
The three provided their unique perspective while discussing specific issues such as 'slut-shaming', 'fake fan girls', 'booth babes', and ways for cosplay-ers and fans to make a change towards a more positive and accepting atmosphere.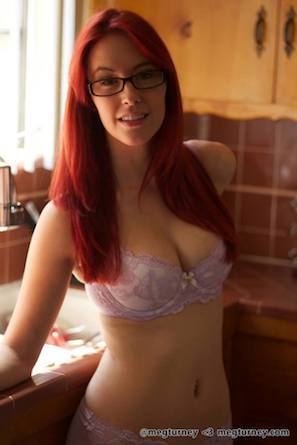 Abby Darkstar and Meg Turney shared their experiences with 'slut-shaming' – according to them, experiencing negative, unsolicited feedback regarding their more sexualized and revealing costumes. Specifically, Meg likened such unsolicited feedback to someone approaching you on the street and saying, "Hey, those shoes… suck." (Her rather brash attitude and presentation style actually made the topic a bit more accessible for a lay audience) Indeed, it does seem more shocking and offensive to consider receiving harsh criticism for one's appearance when dressing in a (gender) normative way.
Abby extended this point to clarify that one's dress is not a reflection of  sexuality, sexual history, or sexual preference. This is a commonly misunderstood idea – so much so, that it is now famously illustrated by the 'Genderbread person', circulated by LGBTQ groups to increase awareness – in fact, gender expression, gender identity, biological sex, and sexual orientation exist on entirely separate continuums.
Therefore, observing someone's gender expression (behaving in effeminate, masculine, conservative, or sexually progressive and open) does not tell the observer anything about that individual's sexual preference or sexual history. This is so commonly misunderstood, that it is often credited with the strict gender norms imposed on men and boys.
Women and girls can often dress and behave in more gender-flexible ways than men and boys without facing punishment and ostracism from their peers, likely because Westerners are more likely to interpret non-normative gender expression from men as an indication of same-sex preference. Abby's point is so important and so commonly confused that it merits restatement – one's dress (behavior, mannerisms, speech) is not a reflection of one's sexuality, sexual history, or sexual preference.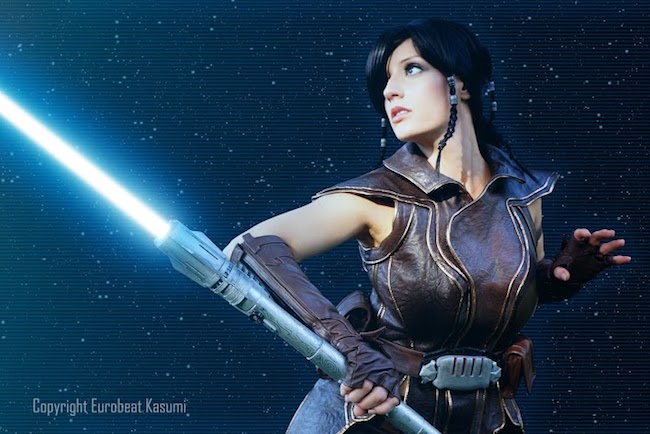 Abby, Zen, and Meg went on to defend cosplay-ers accused of 'posing' or being, as they called it, 'fake fan girls'. Abby expounded on this theme, explaining how cosplay is an "homage" to characters that matter deeply to you, speak to you, make a difference in your life.
According to the panelists, cosplay is an act of devotion, a love letter to characters that you connect with as an individual, not an excuse to dress in a provocative manner. However, this inevitably opened the conversation to the art-side of cosplay and fandom; why is it that female characters are so chronically, exhaustively objectified in comics, cartoons, anime, and film?
Zen defended these sexualized heroines by explaining how "strong" and "powerful" these women are. Meg defended this scantily clad, sexualized image by pronouncing her right and freedom to dress in any manner, and do with her body as she pleases. She emphasized the pride that she feels regarding her form, and passionately defended her right to post galleries of herself in her underwear on the Internet; claiming that when she ages she will look back on this body fondly, "hell yeah I looked like that!"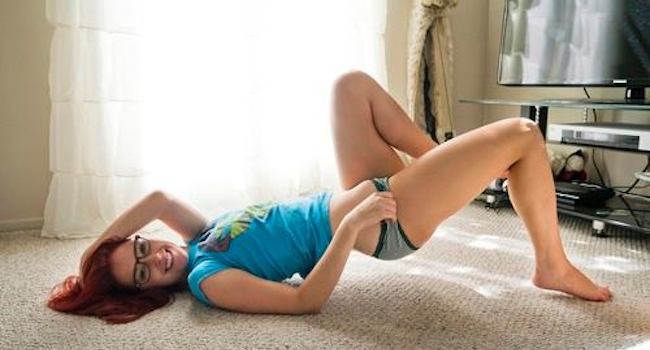 From this I garnered two themes that deserve some pontification: 1) the poles of shame and pride regarding nudity, the female form, and sex and 2) objectification of female lead characters. Meg's bold and forward style of presentation lends itself well to the issue of female shame and embarrassment regarding the physical form as well as sexual expression.
This cultural expectation – that women should not enjoy sex or express their sexual desires and preferences, and that women's exploration of their sexuality (through masturbation as well as the articulation of their needs/wants) is shameful – has its roots in the Victorian era.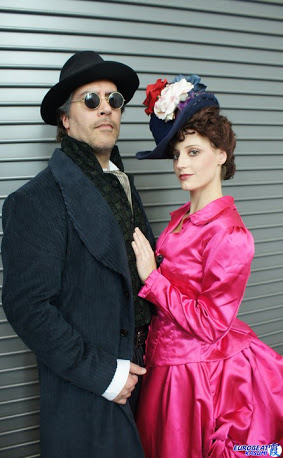 During this period of history women were not expected to enjoy sex, and were widely regarded as objects for men's sexual enjoyment. In fact, it was during this period that people began to cover their piano legs with lacey cloth, expecting that if men were to see anything phallic in shape that they would not be able to control their sexual urges.
It is important that we recognize the Victorian-derived sexual repression of our contemporary Western culture, and that shame is far more accessible for the modern sexual female than pride. Taking pride in one's form, one's sexual preference, sexual history, and expression is a noble cause that deserves much more publicity, dialogue, and discourse.
Finally – what about objectification? This is the somewhat obvious question to the bikini-donning cosplayer paying homage to his/her favorite anime, cartoon, film, or comic heroine. Zen defended the sexualization and objectification of these heroines (such as Lara Croft of the Tomb Raider series) by emphasizing their strength – that these sexy ladies are also often "ass kickers".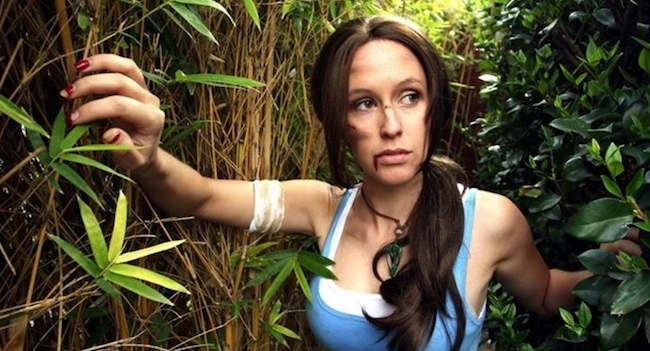 I will concede that it is refreshing that these heroines are not sitting around waiting to be saved (we're looking at you Princess Peach), but engaging in traditionally masculine activites, like dirty, violent, and academic tomb raiding. However, I do not think that this excuses or justifies the presentation of heroines as breast-bouncing, thin-waisted, thick-liped, wide-eyed sexual objects.
In my (humble) opinion, the message of the contemporary heroine is that a woman can be an empowered, intelligent, ass-kicker so long as she is willing to achieve a physical (unachievable) ideal, and have gawk-worthy breasts.
This works both ways as well. The men that are portrayed in most video games, at least the main protaganists, are usually the 300 type bodies, exemplified by that movie. Nathan Drake (Uncharted), Kratos (God of War), and Marcus Fenix (Gears of War) are the prototypical heroes, strong and muscular with a gruff attitude.
Just like the "ideal woman" these body types can be equally challenging to men. It is my belief that until we can value a heroine/hero for the content of their character and not the content of her bra or arms, we will not have achieved the idea of sexual equality.