2014 Planet Comicon: Screamin' Rabbits Interview

Screamin' Rabbits Studios was at Planet Comicon this year sharing some of their creative work.
Screamin' Rabbit Studios is a comic book studio that is based out of Kansas City, Missouri. Started in 2009, Screamin Rabbit has expanded its creator-owned content now with 8 exciting titles to offer readers.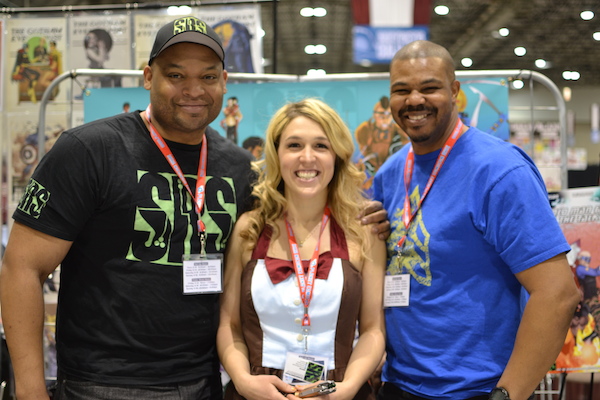 Erin sat down with both Steven Anderson and Cornelius Johnnson to talk about the many awesome ideas and titles that Screamin' Rabbits Studios was sharing.
For more on Screamin' Rabbit Studios you can visit the official Screamin' Rabbits website and the Screamin' Rabbits Facebook Page.
Planet Comicon was part of the 2014 ProNerd Tour. You can find more coverage of Planet Comicon and the other great conventions and events we attend on our 2014 ProNerd Tour Page.
Podcast: Play in new window | Download