2014 Planet Comicon: Ant Lucia Interview

Bombshells!
Ant Lucia is known for making incredible bombshell inspired artwork, but recently he's taken it to the next level. Lucia was selected to design the DC Bombshell Statues for DC Comics.
Erin had the opportunity to chat with Lucia at Planet Comicon this year. They talked art, statues, and inspiration all while people swarmed his booth for more information on his great work.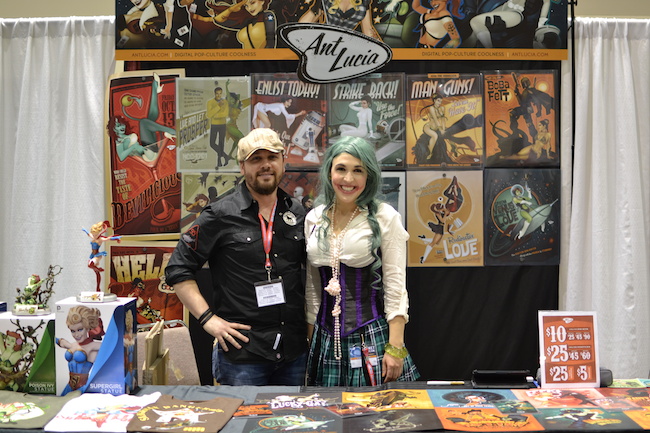 You can find out more about Ant Lucia here: Ant Lucia Facebook Page, Ant Lucia Website, DC Bombshells
Planet Comicon was part of the 2014 ProNerd Tour. You can find more coverage of Planet Comicon and the other great conventions and events we attend on our 2014 ProNerd Tour Page.
Podcast: Play in new window | Download