New Movie Tuesday Spotlight (July 10th): 'A Quiet Place'

This week, there's a few hits arriving on 4K UHD, Blu-ray, and DVD. Our spotlight is on the fantastic horror film, A Quiet Place. But this week we also get Chappaquiddick, The Equalizer on 4K UHD, and Bull Durham on Criterion Collection, movies you shouldn't overlook.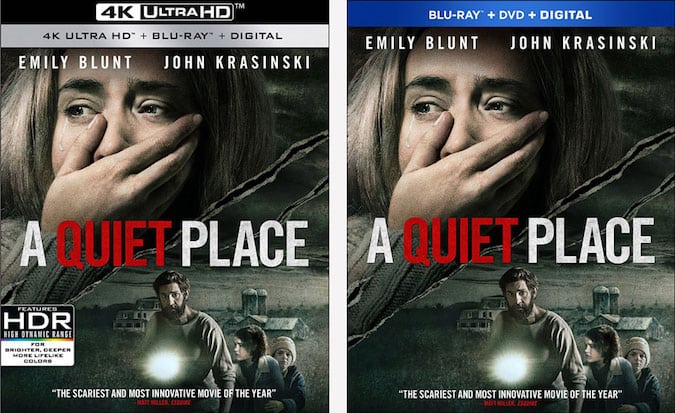 ORDER A QUIET PLACE ON 4K UHD | ORDER ON BLU-RAY | ORDER ON DVD
In this terrifyingly suspenseful thriller, a family must navigate their lives in silence to avoid mysterious creatures that hunt by sound. Hailed by critics and audiences around the world, experience the must-see movie of the year.
Of course, Amazon has all this week's releases available to buy. Feel free to shop the entire MOVIE SECTION at Amazon.

Iggy is immersed in the world of geek. From the statue covered shelves in his man-cave, to the collection of over 1,000 high definition movies, all the way to the the boxes of comics in his basement. He's interested in video games, collectibles, sports, comics, and books, but his true geek love is movies.