'Woman Walks Ahead' arrives on Blu-ray & DVD August 28

Based on true events, Woman Walks Ahead tells the story of Catherine Weldon (Jessica Chastain), a widowed artist from New York who, in the 1880s, traveled alone to North Dakota to paint a portrait of Chief Sitting Bull (Michael Greyeyes). Her arrival at Standing Rock is met with open hostility by a US Army officer (Sam Rockwell), who has stationed troops around the Lakota reservation to undermine Native American claims to the land. As Catherine and Sitting Bull grow closer, and as their friendship — and his life — are threatened by government forces, Catherine must stand up and fight for what is most important to her.
An all-star trio leads the way when Woman Walks Ahead arrives on Blu-ray™ (plus Digital) and DVD August 28 from Lionsgate. Directed by Susanna White (Our Kind of Traitor) and starring Academy Award® nominee Jessica Chastain (Best Actress, Zero Dark Thirty, 2012), Academy Award® winner Sam Rockwell (Best Supporting Actor, Three Billboards Outside Ebbing, Missouri, 2017), and Michael Greyeyes, who The New York Times lauds as "a miracle of intelligence and dignity," the film tells the fictionalized account of the true-life events of New York portrait painter Catherine Weldon and her time in North Dakota with the Lakota Sioux tribe. Called "an impeccably directed, gorgeously photographed Western" by Variety, the Woman Walks Ahead Blu-ray™ (plus Digital) and DVD will be available for the suggested retail price of $21.99 and $19.98, respectively.
BLU-RAY/DVD/DIGITAL SPECIAL FEATURES
Deleted Scenes
A "Making of Story" with Director Susanna White
Audio Commentary with Director Susanna White
ORDER ON BLU-RAY AND DVD ON AMAZON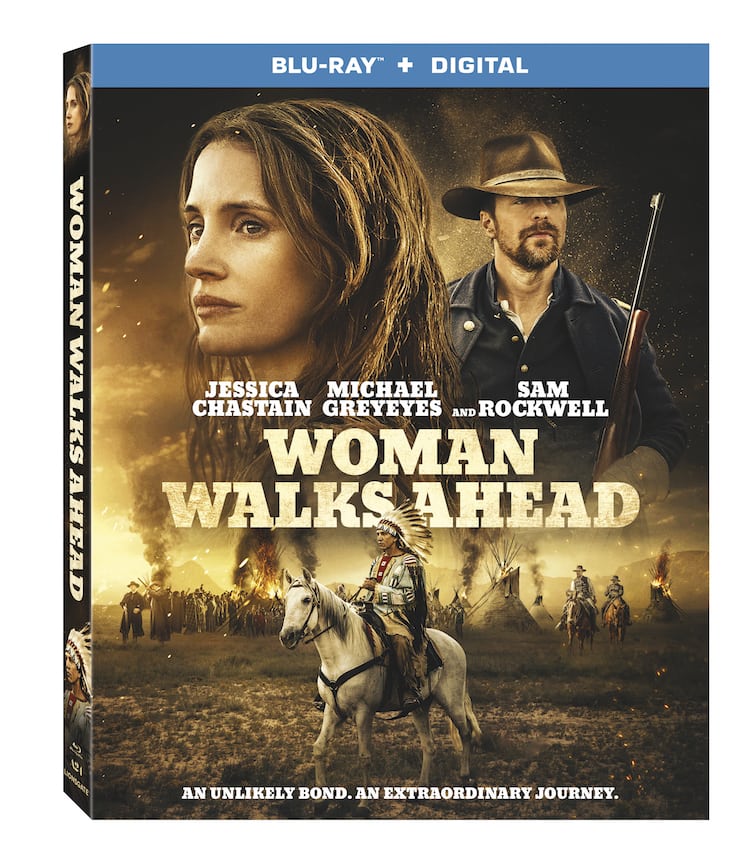 Iggy is immersed in the world of geek. From the statue covered shelves in his man-cave, to the collection of over 1,000 high definition movies, all the way to the the boxes of comics in his basement. He's interested in video games, collectibles, sports, comics, and books, but his true geek love is movies.