'The Walking Dead: Season Eight' on Blu-ray & DVD August 21st

Worlds collide as "All Out War" breaks out between the factions when AMC's blockbuster hit series"The Walking Dead": The Complete Eighth Seasonarrives on Blu-ray, DVD, and Digital August 21 from Lionsgate. The explosive eighth season bridges the stories between "The Walking Dead" and its spinoff, "Fear the Walking Dead," leading to a thrilling battle for freedom paved with casualties and tragedy."The Walking Dead": The Complete Eighth Seasonfeatures an all-star cast and fan favorites, including:
Andrew Lincoln (Love Actually, Heartbreaker, TV's "Strike Back")
Norman Reedus (The Boondock Saints, Triple 9, Blade II)
Chandler Riggs (Get Low, Mercy)
Melissa McBride (The Mist, The Dangerous Lives of Altar Boys)
Lauren Cohen (All Eyez On Me, The Boy)
Danai Gurira (Black Panther, All Eyez On Me)
Lennie James (Snatch, Lockout, Colombiana)
Alanna Masterson (TV's "Mistresses" and "Grey's Anatomy")
Josh McDermitt (TV's "Twin Peaks" and "Mad Men")
Seth Gilliam (Starship Troopers, TV's "Teen Wolf")
Christian Serratos (The Twlight Saga, Flight 7500)
Jeffrey Dean Morgan (Watchmen, TV's "The Good Wife" and "Grey's Anatomy")
Khary Payton (TV's "Young Justice" and "The Lion Guard")
Together with the Hilltop and the Kingdom, Rick and the Alexandrians bring "All Out War" to Negan and his forces. The Saviors are larger, better equipped, and ruthless, but Rick and the unified communities are fighting for the promise of a brighter future. The battle lines are drawn as they launch into a kinetic, action-packed offensive.
Take home "The Walking Dead": The Complete Eighth Seasonand go behind the scenes with three audio commentaries (on episodes 803, 804, and 816) and three featurettes exclusive to the home entertainment release, offering an in-depth look at the making of the gripping eighth season. The home entertainment release also includes six extended episodes not seen in the original broadcast. The Blu-ray and DVD will be available for the suggested retail price of $80.99 and $70.98, respectively.
BLU-RAY / DVD SPECIAL FEATURES
Audio Commentaries

Episode 803 Commentary: Executive Producer Scott Gimple and Writer Matt Negrete
Episode 804 Commentary: Executive Producer Scott Gimple and Director Dan Liu
Episode 816 Commentary: Executive Producer Scott Gimple andWriter Angela Kang

"Carl Grimes: Leaving a Legacy" Featurette
"In Memoriam" Featurette
"The Price of War" Featurette
ORDER ON AMAZON: BLU-RAY | DVD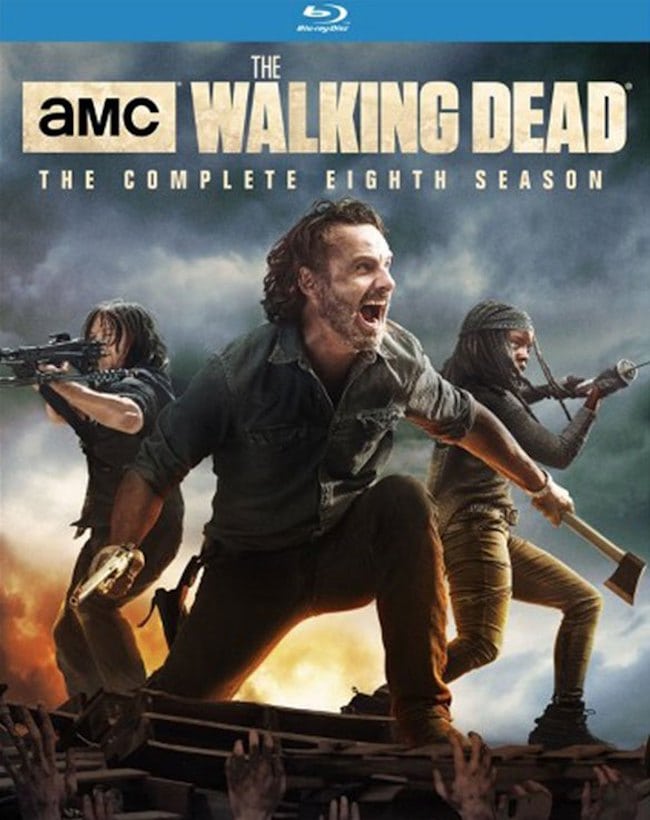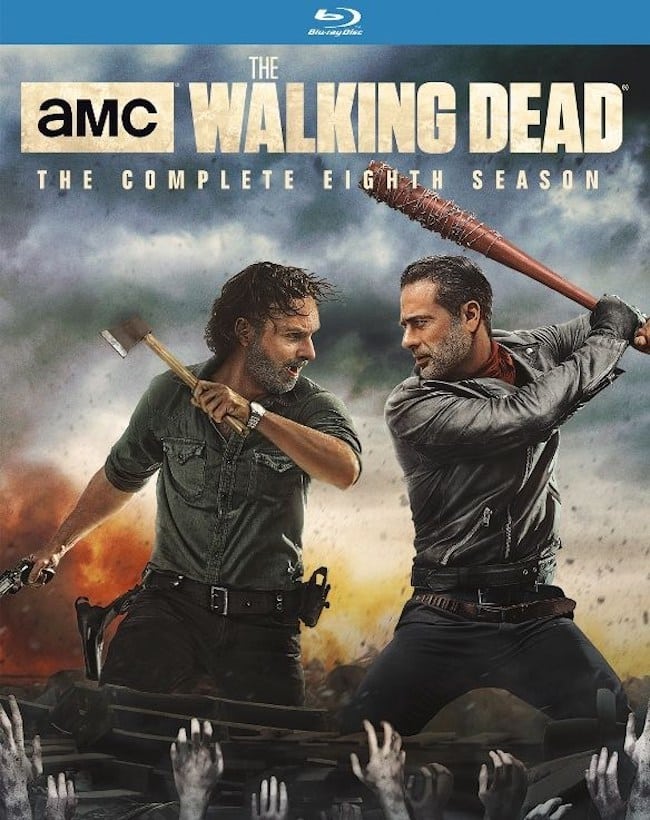 Iggy is immersed in the world of geek. From the statue covered shelves in his man-cave, to the collection of over 1,000 high definition movies, all the way to the the boxes of comics in his basement. He's interested in video games, collectibles, sports, comics, and books, but his true geek love is movies.