'Terminator 2: Judgement Day' arrives on 4K Ultra HD July 17th

Director James Cameron's iconic sci-fi action classic returns in pristine clarity when Terminator 2: Judgment Day arrives in a Limited Collector's Edition EndoArm box set including a 4K Ultra HD Combo Pack (plus Blu-ray™ and Digital HD) on July 17 from Lionsgate. Still lauded by critics today as one of the greatest action films of all time, only 6,000 of the Limited Collector's Edition EndoArm box sets will be released in the U.S., allowing fans to own a life-sized replica of the T-800 EndoArm mounted on a uniquely numbered stand with James Cameron's signature. Say "hasta la vista, baby" to SD and relive each quintessential moment in four times the resolution with Full HD and High Dynamic Range on the film's 4K scan. The Terminator 2: Judgment Day EndoArm Limited Collector's Edition 4K Combo Pack box set is loaded with bonus content, including an all-new documentary featuring commentary from the cast and crew (including James Cameron, Arnold Schwarzenegger, and Edward Furlong), and will be available for the suggested retail price of $174.99. The groundbreaking masterpiece written by James Cameron and William Wisher is also available as a standalone 4K Ultra HD Combo Pack (plus Blu-ray and Digital HD) now for the suggested retail price of $22.99.
Terminator 2: Judgment Day shattered the definition of action-filmmaking to become one of the most celebrated sequels of all time. Even in an age of anything-is-possible digital blockbuster filmmaking – with onscreen action often entirely fabricated and "unreal" – T2 remains a touchstone for both filmmakers and movie fans on the use of visual effects, fusing high-tech thrills with an emotional and compelling story.
LIMITED EDITION BOX SETS INCLUDES:
Life-sized Terminator EndoArm
Each limited-edition EndoArm unit includes a uniquely numbered sticker, featuring the signature of writer-director James Cameron
BLU-RAY / DIGITAL HD SPECIAL FEATURES
*NEW* "T2: Reprogramming the Terminator" 55 Minute Documentary Including Exclusive Interview with Arnold Schwarzenegger, James Cameron, Edward Furlong and More
2 Feature Commentaries including 23 members of the cast and crew, including director James Cameron and co-author William Wisher
"The Making of T2" 30 Minute Featurette
Seamless Branching to View 3 Different Versions of the Movie
2 Deleted Scenes with Audio Commentary
Trailers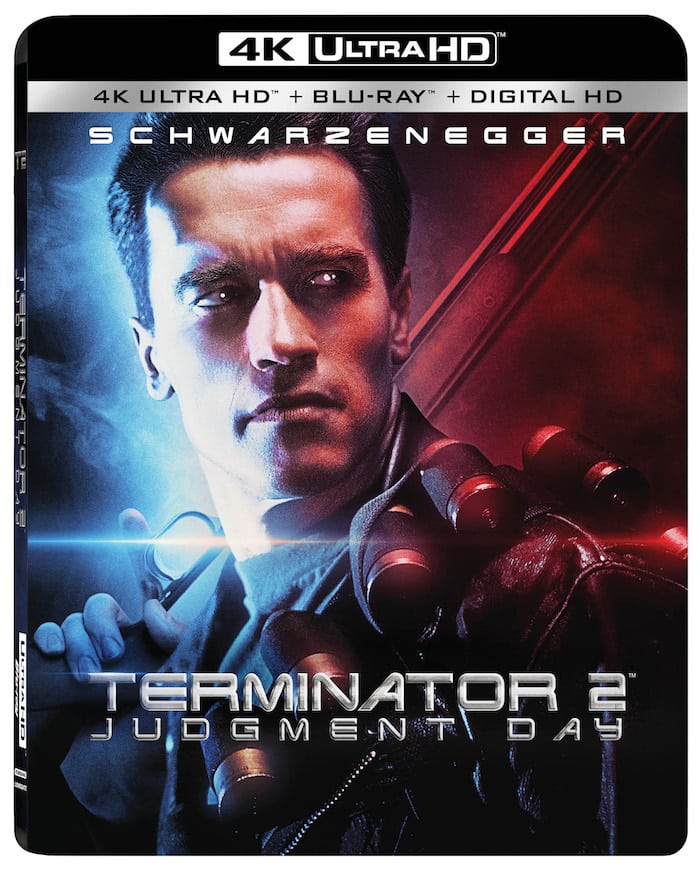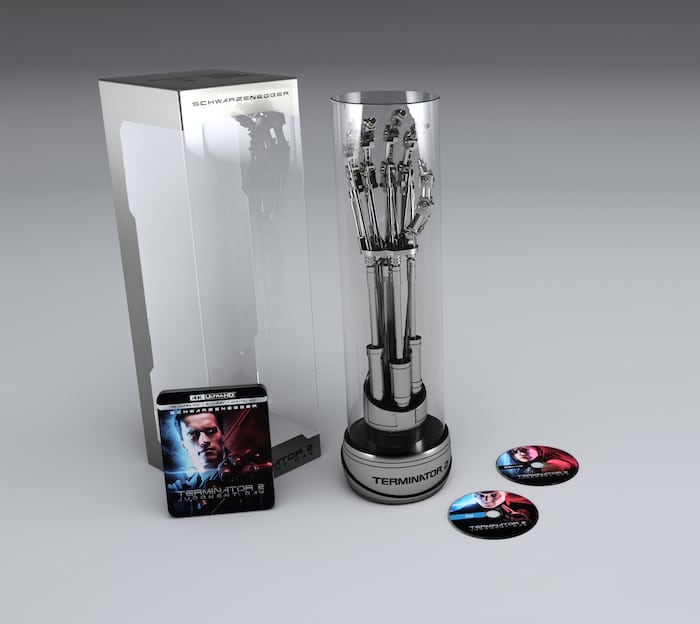 Iggy is immersed in the world of geek. From the statue covered shelves in his man-cave, to the collection of over 1,000 high definition movies, all the way to the the boxes of comics in his basement. He's interested in video games, collectibles, sports, comics, and books, but his true geek love is movies.