Genderbent Ghost Rider Cosplay

On fire!
A team effort made this Ghost Rider cosplay come to life. Lady Jaded is an excellent genderbent Ghost Rider, with incredible makeup by Twist Makeup & Events, and some amazing photos and edits by Equinox Studios Photography.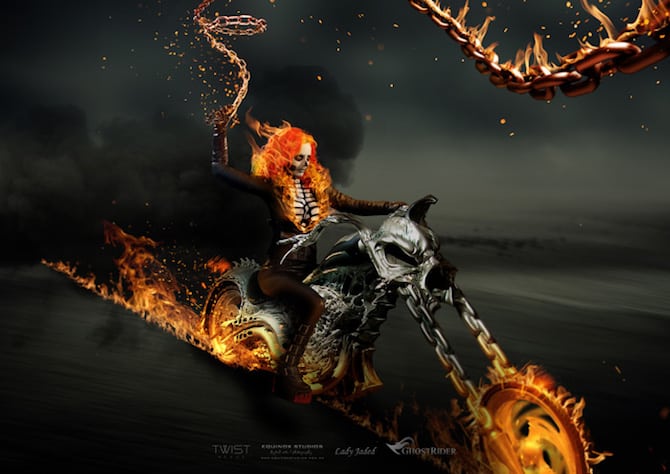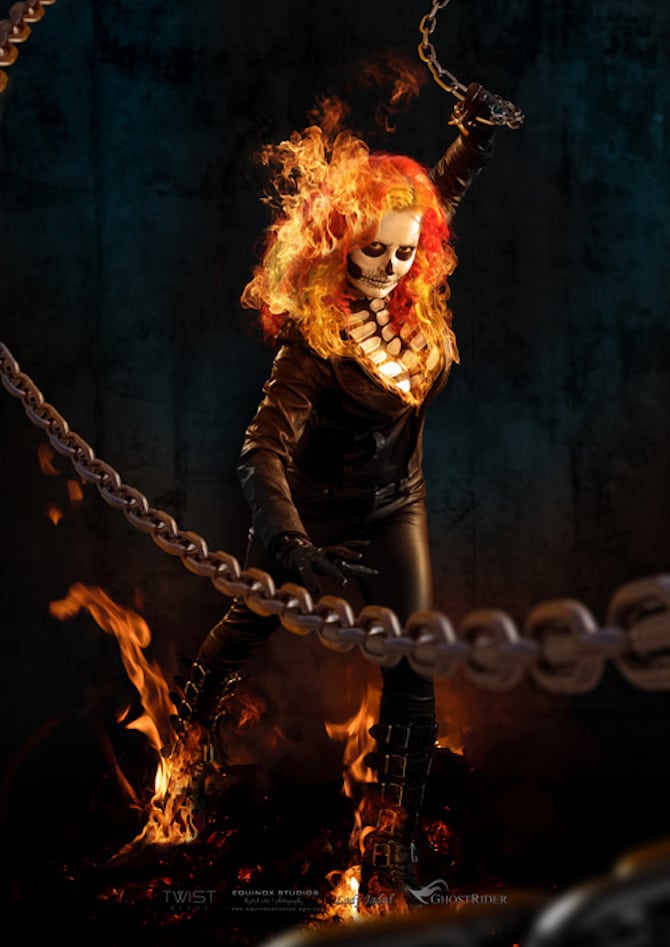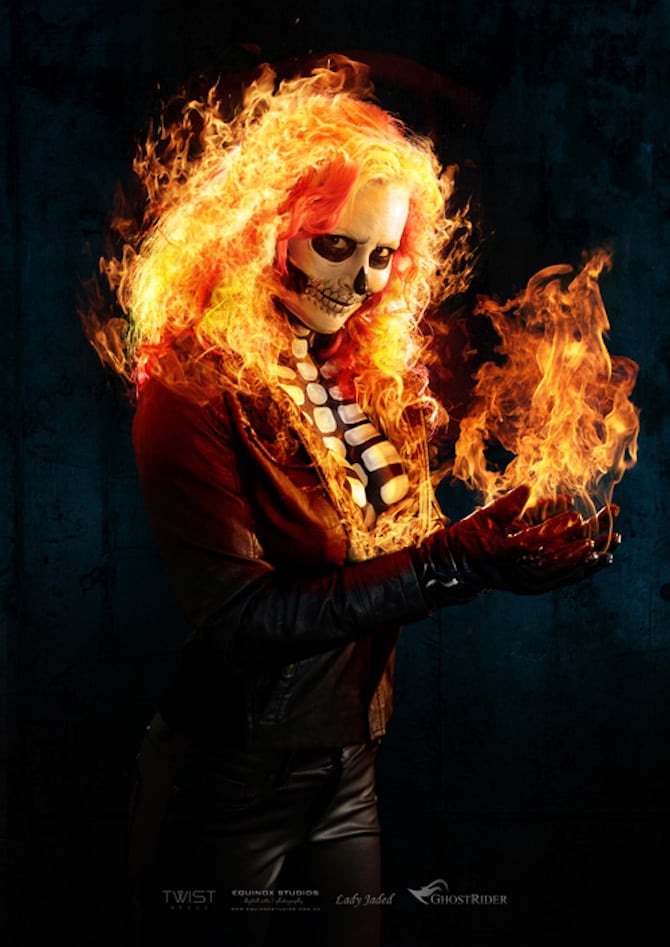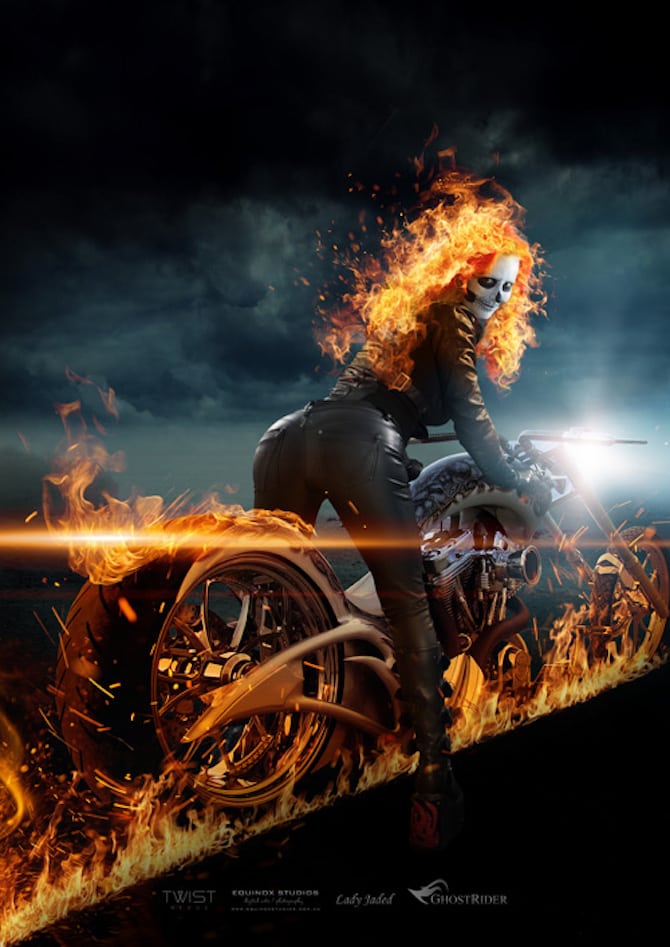 As mysterious as he is weird, Luck may not even exist. He is the lone wolf of the crowd who sits at his computer and provides the needed content nobody else can or wants to do... and he loves cosplay.