'Karneval' Blu-ray Review

Just because a story is novel, does not mean it is going to be good. Such is the case with Karneval, which is so enamored with its highly original concept that it never stops to consider whether it's a believable, worthwhile idea in the first place.
Karneval is a world in which the security force Circus, made up of entertainer investigators, faces off against the sinister organization known as Kafka. Swept up in this fight are Nai, a mysterious boy who remembers little about his past, and Gareki, the cat burglar who rescues him from Kafka. The two are taken in by Circus who try to discover Kafka's interest in Nai.
First, the positives. Circus performers fighting crimes gives the animators of Karneval a great excuse to draw beautiful costumes and acrobatic and engaging fight scenes. The anime is beautiful and nimble to watch.
The voice acting by the English cast is also good. Funimation assigns its heavy hitting talent in the right roles: Ian Sinclair as Hirato, J. Michale Tatum as Tsukitachi and Vic Mignogna as Karoku. Greg Ayres' Gareki is probably the most interesting character on screen, a combination of decent writing for the part as well as Ayres' performance.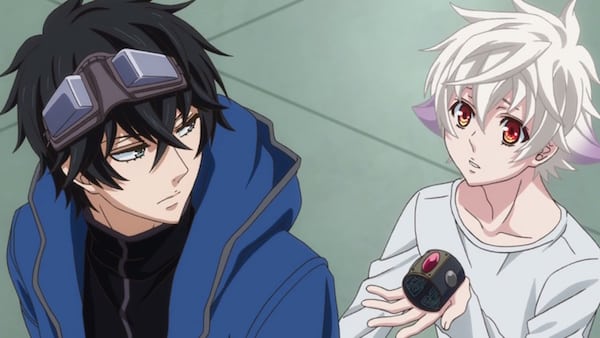 Many of the rest of the characters, however, are incredibly one-dimensional archetypes and not very interesting to watch regardless of the talent voicing them. Nai's child-like nature makes sense once his secret comes to the surface, but that doesn't make it any less annoying. The few female characters in particular leave much to be desired, either being pushovers, obnoxious or bossy.
The basic premise of the world, that circus performers are also investigating and fighting crime, is also problematic, at least in the way that Karneval pulls it off. Circus routinely presses pause on seemingly important investigations into Kafka's creepy doings to put on performances. The juxtaposition is jarring to the story, making it impossible to build any momentum.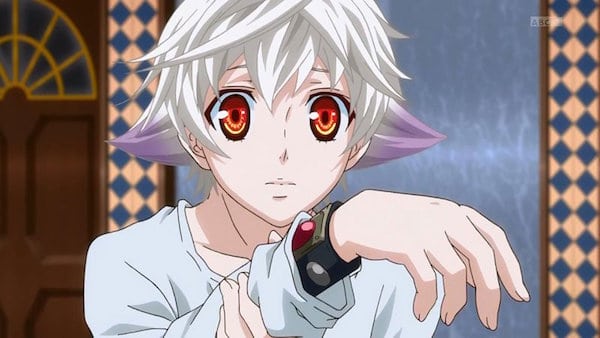 Exposition and world-building is also handled poorly with too much information given about minor details and no information given about where this story is taking place or how Circus operates. Why does this crime fighting organization exist in the first place? The audience is left to assume too much.
PRESENTATION
On the Blu-ray of Karneval, the visual display is in 1080p HD, which pays off for an anime in which it's strongest attribute is its visuals. The beautiful colors, art and fighting movements are displayed in all their glory with blu-ray technology.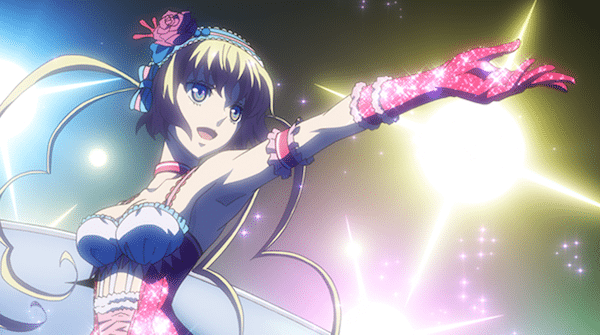 The audio comes through in Dolby TrueHD: English 5.1. The soundtrack is a mix of hopeful anime music and creepy remixed circus music. The audio balance between the music and dialogue, however, is adequate.
SPECIAL FEATURES
Karnveal is available in the Super Amazing Value Edition. This iteration of the anime comes with both blu-ray and DVD discs. The special features include episode commentaries, which can provide insight in the actors' appreciation for the show, as well as a featurette called "Karneval Fashion with J. Michael Tatum."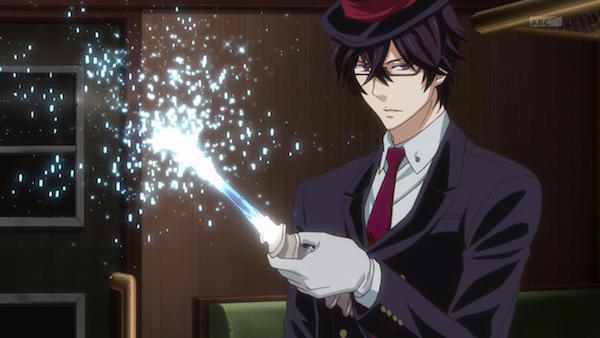 I found this featurette to be the most interesting part of the show, and I wish Funimation filmed more of these for other shows. In the featurette J. Michael Tatum discusses anime in general, the show and the fantastic costume designs of the characters of Karneval. Like I said, this show is nothing if not beautiful, down to the top hats.
FINAL THOUGHTS
Karneval is a beautiful visual spectacle but doesn't offer much in the way of story. If you are a fan of this show already, the Super Amazing Value Edition is definitely something to invest in as the special features are worth it. However, if you haven't seen Karneval, this blu-ray would not be worth the time.

Char doesn't discriminate in her nerdiness. Fantasy, anime, superheroes, tabletop games, sci-fi — Char loves to watch, read, play and talk about it all. Her current obsessions are playing Dungeons & Dragons and girl-crushing on Peggy Carter.
Blu-ray review
Movie Itself -

25%

Visual Presentation -

100%

Audio Presentation -

100%

Special Features -

90%