James Bond Trivial Pursuit Game

Need a new version of Trivial Pursuit? How about a 007 version?
The Trivial Pursuit: 007 Edition is just one of many awesome Trivial Pursuit options out there, and one we highly recommend.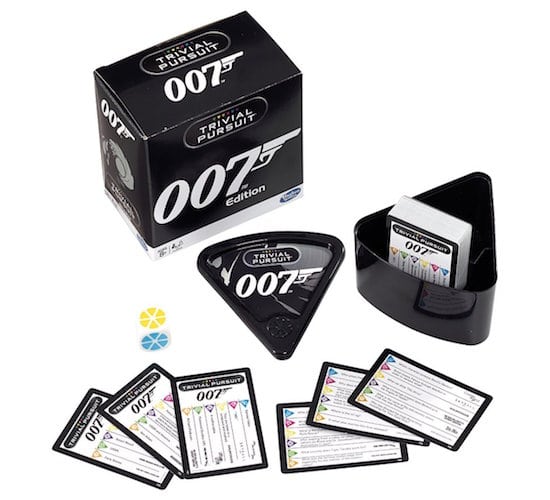 If you are a true Bond fan, you need to test your knowledge with the James Bond Trivial Pursuit! This edition contains 600 questions based on all your favourite 007 movies. Test your trivia from the following topics: Cast, The Films, Vehicles, Gadgets, Locations and Behind the Scenes! The game is handy for any secret agent on the go, requiring no board and an easy to carry around bitesize wedge case.
The awesome game features more than 600 questions related to James Bond and is just $14.98 on Amazon.

Iggy is immersed in the world of geek. From the statue covered shelves in his man-cave, to the collection of over 1,000 high definition movies, all the way to the the boxes of comics in his basement. He's interested in video games, collectibles, sports, comics, and books, but his true geek love is movies.