Star Trek Blue Uniform Costume

CosplaySky has been offering some good quality costumes on a budget, but now it's even better.
The costumes from CosplaySky are now available on Amazon, and this one specifically is just $29.99 and rated high for it's great quality.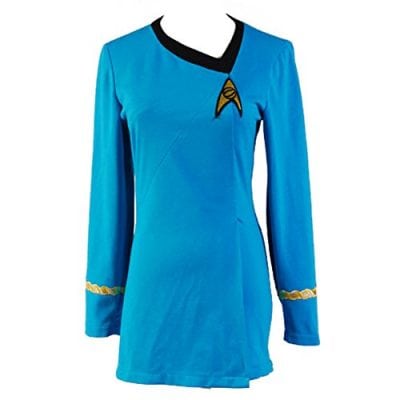 The CosplaySky Star Trek Blue Uniform for women is a great value and available in multiple sizes.
The costume is 100% cotton and great for any Trekkie looking for an affordable Trek option for a night out on the town.

Iggy is immersed in the world of geek. From the statue covered shelves in his man-cave, to the collection of over 1,000 high definition movies, all the way to the the boxes of comics in his basement. He's interested in video games, collectibles, sports, comics, and books, but his true geek love is movies.