Dark Horse to Release "Will Save the Galaxy for Food" in Early 2017

Dark Horse is excited to announce the publication of Will Save the Galaxy for Food, written by Ben "Yahtzee" Croshaw (Mogworld, Jam) and illustrated by E. M. Gist (The Strain, Death Head).
Will Save the Galaxy for Food is a satirical sci-fi adventure that follows a down-on-his-luck galactic pilot struggling for survival. Space pirates, deadly yet adorable creatures, and a missing fortune make this galactic adventure an experience for the ages!
Will Save the Galaxy for Food goes on sale on February 1, 2017.
Yahtzee Croshaw's previous novels have received much fanfare.
"The first legitimate breakout hit from the gaming community in recent memory."—Boing Boing
"[Croshaw is] able to pull off slapstick comedy in print, and that's no easy feat."—ComicsAlliance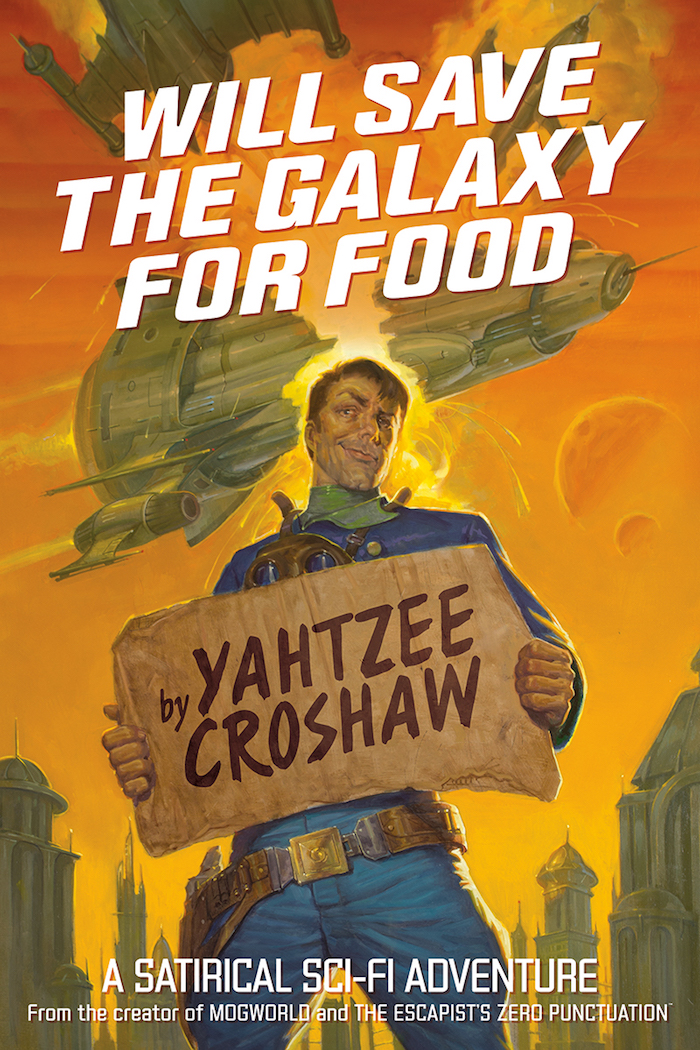 Iggy is immersed in the world of geek. From the statue covered shelves in his man-cave, to the collection of over 1,000 high definition movies, all the way to the the boxes of comics in his basement. He's interested in video games, collectibles, sports, comics, and books, but his true geek love is movies.