Convention Exclusive Elliot & Pete (Pete's Dragon) Pop Vinyl Figures

You read the title right. Amazon has the 2016 Summer Convention Exclusive 6″ Elliot & Pete (Pete's Dragon) Pop Vinyl Figures available for people who didn't make it to those specific conventions (i.e. me).
I get it, maybe you're not as excited as I am but Pete's Dragon was kind of my thing when I was younger. My VHS tape played the original Disney movie over and over again. Now, with Disney's remake fresh in people's minds, the Pop Vinyls were bound to show up. But I didn't know about this convention exclusive two pack until this week.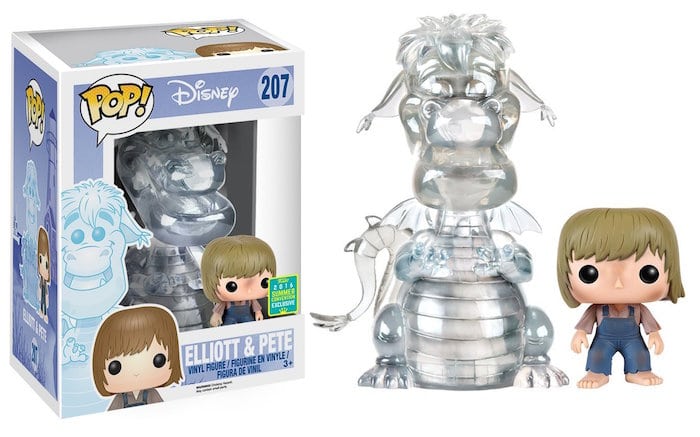 The set includes a clear (or invisible) 6″ Elliot with a standard size Pete in one awesome box set. The limited figure is just $59.99 and ships free with Amazon Prime. If you're a Pete's Dragon fan, this set is for you.
If that's too much, check out the standard Elliot 6″ Pop Vinyl that releases this weekend.

Iggy is immersed in the world of geek. From the statue covered shelves in his man-cave, to the collection of over 1,000 high definition movies, all the way to the the boxes of comics in his basement. He's interested in video games, collectibles, sports, comics, and books, but his true geek love is movies.