'Star Trek: 50 Artists 50 Years' Hardcover Book is a Must

It is the 50th Anniversary of Star Trek. Not to mention we got a new summer blockbuster this year as well as the series return to television, we might want to take this anniversary serious.
And whether you like to read or not, this art book might help you get to that next level of serious.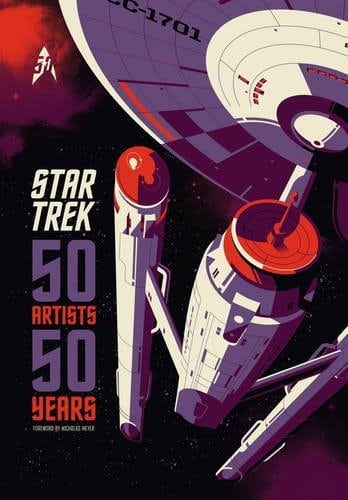 Star Trek: 50 Artists 50 Years is an awesome hardcover book available on September 6th that features 50 different Star Trek artists that have created art over the course of the 50 years the franchise has been in existence.
To coincide with the 50th anniversary of the original Star Trek TV series, CBS Consumer Products have commissioned a series of art pieces to celebrate moments, characters, storylines and episodes from the Franchise. Artists from around the world as well as famous fans have contributed lovingly made posters, photos, sculptures, comic strips, textiles and much more to commemorate this beloved show.
Star Trek: 50 Artists 50 Years (hardcover) is just $37.88 on Amazon.

Iggy is immersed in the world of geek. From the statue covered shelves in his man-cave, to the collection of over 1,000 high definition movies, all the way to the the boxes of comics in his basement. He's interested in video games, collectibles, sports, comics, and books, but his true geek love is movies.