We Talk Charity at PCC with Pinky Swear KC

Comic Conventions are filled to the brim with comics, pop-culture, and cosplay. But often times there are some awesome charitable efforts to be found too.
Kansas City's own Elite Supergirl gave up her booth space at Planet Comicon this year to the organization, Pinky Swear – Kansas City. Pinky Swear helps raise funds to support children with cancer and their families with things not often thought of, such as gifts for siblings, household bills, and even some much needed food.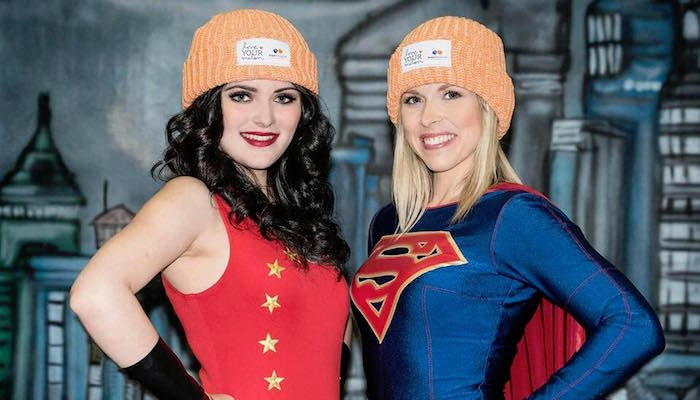 Charlotte had the chance to talk with the team at the show and they had plenty of amazing things to say, not just about the organization, but how you can also help.
For more on Pinky Swear, visit their website: pinkyswear.org
This interview is part of our coverage of Planet Comicon in Kansas City. If you want to find out more of what happened at PCC and the other great shows we've attended this year, be sure to check out our Project-Nerd Tour 2016 page.
Podcast: Play in new window | Download

The Project-Nerd Podcast Network is made up of an amazing mixture of both original in-house content and syndicated broadcasts unlike anything else. All the amazing programs on Project-Nerd offer a little something different for you to enjoy.

Latest posts by Productions (see all)