Dark Horse Announces New Installment in 'Serenity' Series

Dark Horse is excited to announce the newest Serenity series, Serenity: No Power in the 'Verse. Originally created by the legendary Joss Whedon (Buffy, Angel), Serenity begins its next chapter with a story written by Chris Roberson (iZombie, Witchfinder: City of the Dead) and illustrated by Georges Jeanty (Buffy Seasons 8 and 9, Serenity: Leaves on the Wind).
Roberson described his excitement for the new series: "I've been a devoted fan of Captain Reynolds and company since the first episode of Firefly aired, and have followed the exploits of the Serenity crew through TV, film, and comics ever since. It's an unbelievable thrill (and an enormous responsibility!) to help chart the course for their further adventures."
Serenity: No Power in the 'Verse finds Malcolm Reynolds and his crew struggling through some difficult times. Tensions are at an all-time high when the crew receives a call to help find a missing friend. The crew must come together to discover the answers to her mysterious disappearance. Will they find her in time?
No Power in the 'Verse is preceded by the Serenity comics Those Left Behind, Better Days, The Shepherd's Tale, and Leaves on the Wind.
No Power in the 'Verse's first issue (of six) goes on sale October 26, 2016. Georges Jeanty provides a special variant cover.
Serenity: No Power in the 'Verse writer Chris Roberson is on hand at Dark Horse's Hellboy signing stage this weekend at Comic-Con International. Serenity creator Joss Whedon also hosted two signings yesterday (Saturday) on Dark Horse's Hellboy signing stage. Firefly and Serenity cast members Nathan Fillion and Alan Tudyk joined Joss on stage for the evening signing.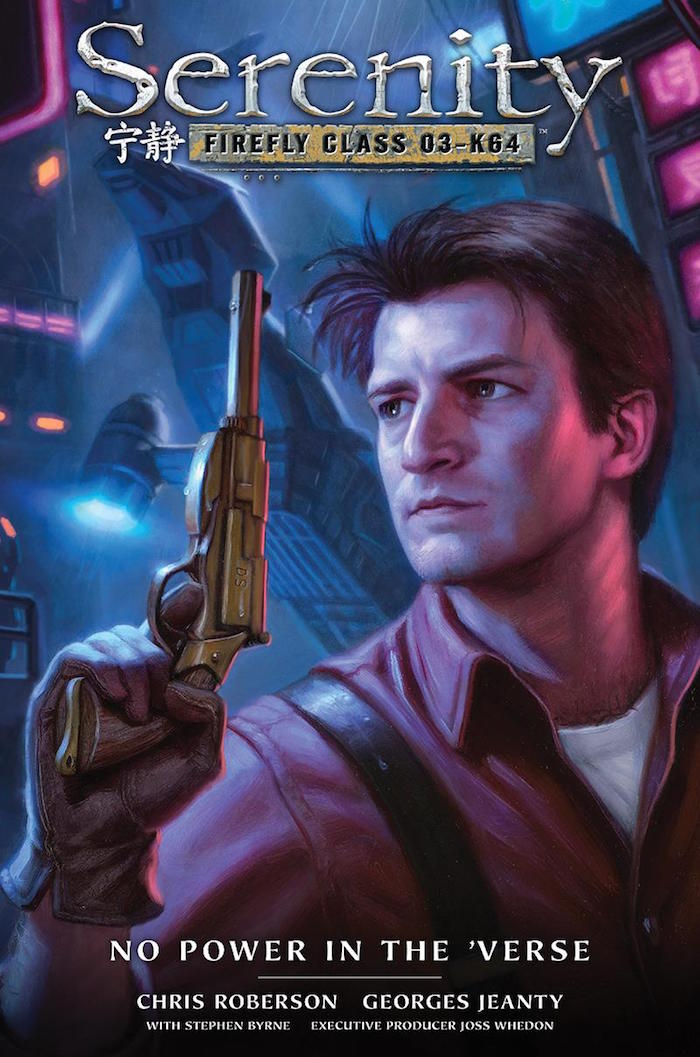 Iggy is immersed in the world of geek. From the statue covered shelves in his man-cave, to the collection of over 1,000 high definition movies, all the way to the the boxes of comics in his basement. He's interested in video games, collectibles, sports, comics, and books, but his true geek love is movies.