Sexy Nerd Science: A Podcast has No Name
This week on Battlestar Galactica… I mean SexyNerdScience, we continue with a space theme by announcing talking about Netflix and the Star Trek TV Show, we discuss the Opening Crawl for Star Wars Rogue One, we plan another Evening Under the Star Wars, we remind everyone about Star Trek Beyond, and finally talk about Cold Fusion in Space. We are going where no podcast has gone before…the Internet, oh wait never mind… This is SexyNerdScience!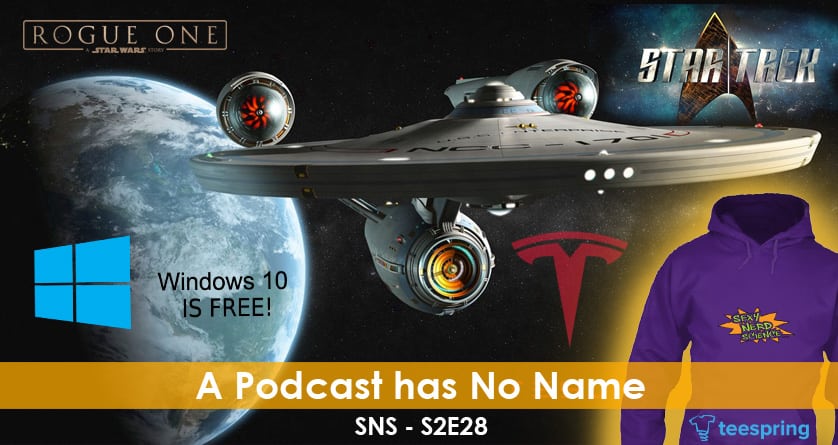 Sexy Nerd Science is a weekly podcast comprised of the scientific mind of Josh Gebbie And the Nerdy Mind of Dru Girouex.