First Look at 'Cave Carson Has A Cybernetic Eye #1'

Comicbook.com has released an exclusive first look at October's Cave Carson Has A Cybernetic Eye #1, and the cover image is fantastic. DC has released the image from writers Gerald Way and Juan Rivera, with artist Michael Avon Oeming.
As previously mentioned on Project-Nerd in our interview with artist Michael Avon Omeing, this series is set to launch in October 2016 as party of Eisner winner Gerald Way's Young Animal Imprint, which launches in September with Doom Patrol. Described as "comics for dangerous humans", DC referred to Young Animal in their announcement as a "pop-up imprint."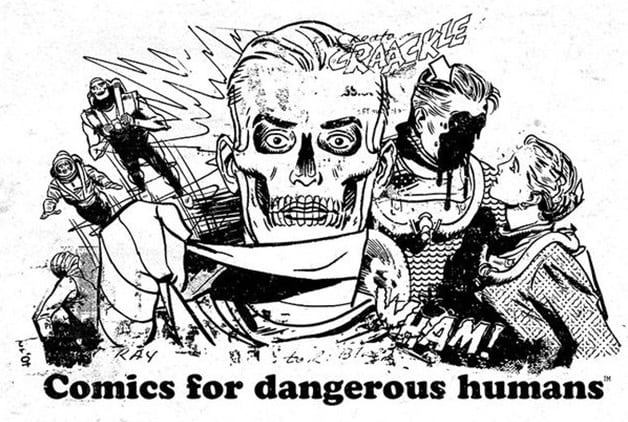 At Emerald City Comic Con Gerard Way said of the new Imprint "I am thrilled to help bring DC's Young Animal to life, having been raised on experimental 80's and 90's takes on superheroes. I see Young Animal as a place to try new ideas – following the spirit of those books from the past but bring them somewhere else. I see it as an import where we can explore fine art, bold concepts, mature themes, and strangeness – with lots of heart." 
In our interview, Oeming was very excited for Cave Carson and said, "Gerard has vision, big picture ideas and concepts. Jonathan backs that up with details and structure. I'm really enjoying just getting in the scripts, doing some sketches for them and editor Molly Mahan; bouncing ideas around and then diving into the pages." He later continued "Some great art and imagination especially in a time when reference for stuff like the inner earth was pretty rare. They didn't have the internet back then and barely had color photo books, and yet these artists did an amazing job at putting that world together."
 Check out the new cover art for Cave Carson Has A Cybernetic Eye #1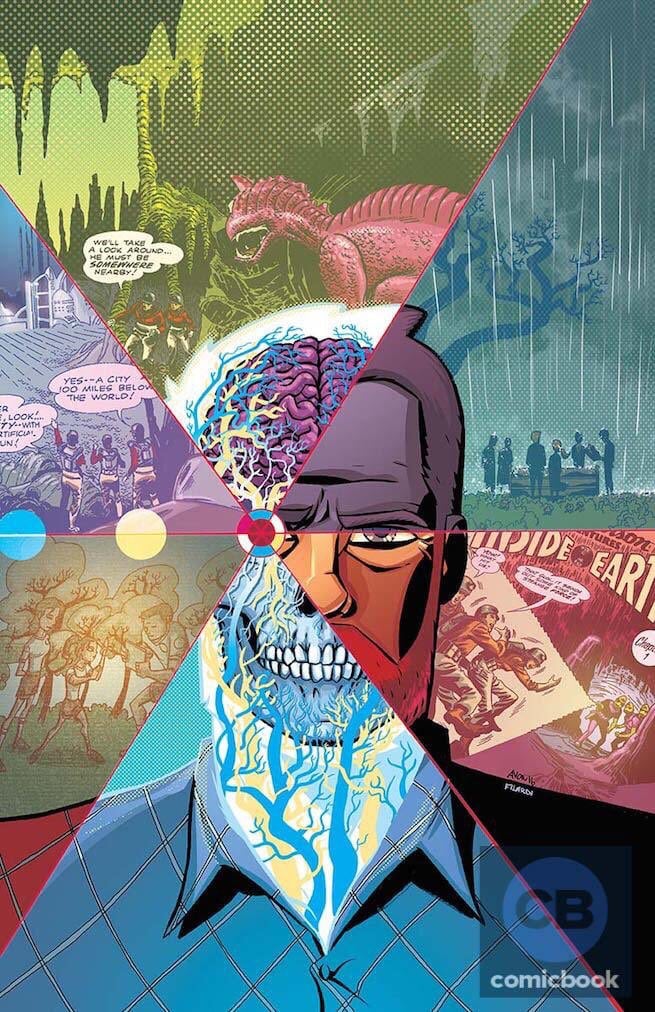 From the solicitation:
Cave Carson Has A Cybernetic Eye #1
Written by Gerard Way and Jon Rivera
Art and cover by Michael Avon Oeming
Variant Cover by Matt Wagner and Bill Sienkiewicz
Cave Carson has done it all: Survived countless adventures below the Earth's surface, met the love of his life, and gotten a cybernetic eye… somehow. After he and his wife, Eileen, set their only daughter Chloe off to college, Cave was ready to become just another mundane member of this world. That is, until Eileen got sick. Newly widowed, Cave tries to piece his life back together when a knock on the door of his secret underground lab pulls him back into a past that he and Eileen thought they had left buried deep within the Earth.
Adding to his troubles, Cave must determine if his recent hallucinations and visions are the work of his mind or his mysterious cybernetic eye. (Spoiler: It's the eye.)
Written by Gerald Way (Doom Patrol, Umbrella Academy) and Jon Rivera (Heartbreak), and illustrated by Michael Avon Oeming (Powers), this is an absurdist action-adventure story unlike any other!
On sale October 19 * 40 pg, FC, $3.00 US * Mature Readers
Doom Patrol will pair Way with artist Nick Derington as they pick up the torch left by Grant Morrison on one of the DCU's strangest teams. Shade, the The Changing Girl, written by Cecil Castellucci and drawn by artist Marley Zarcone, features a story about an alien that takes over the body of a 16-year-old bully. This unique story follows the alien's attempt to live a life on earth.
Lastly, Mother Panic, written by Way and Jody Houser and drawn by Tommy Lee Edwards, puts us in the shoes of Violet Page, a vigilante who users her considerable influence in the upper edges of society to fight crime in Gotham City.