'Coraline' Other Mother Cosplay Gallery

Who doesn't love Coraline?
Whether you became familiar with her fantastical world through the original Neal Gaiman's novella or Henry Selick's stop motion feature film, Coraline is the kind of story that works its way into your gnarled, twisted and beautiful soul and takes roost.
Telling the tale of a young girl who passes through a mysterious door into an 'other' alternate version of her own world, the story obviously had a strong effect on Cosplayer, Miss Trisi. Trisi (Tristezza).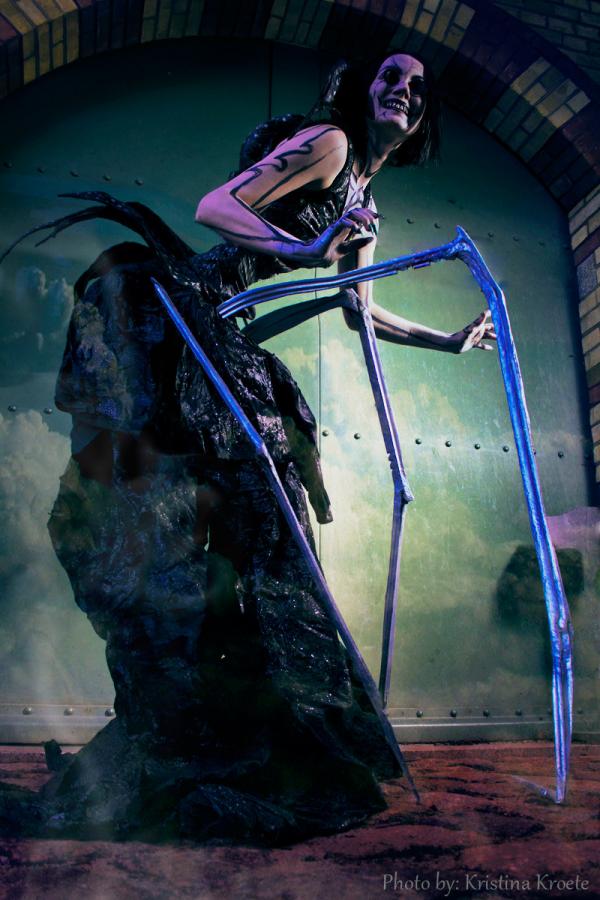 Although first created in 2010, this Cosplay based on the 'Other Mother' who Corlaine crosses paths and needles with in this 'other' world has resurfaced lately, mainly due to its sheer awesomeness.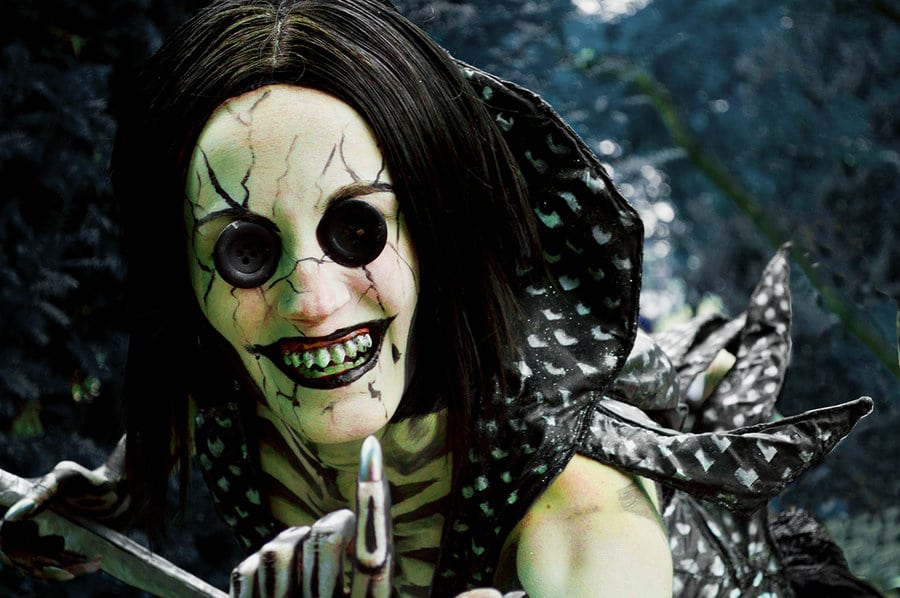 The costume is pitch perfect, wonderfully catching the scary wonder which scratches the inside of your brain when exposed to the inner workings of Coraline's world. The photography, by Kristina Kroete only serves to accent the beautiful but sadistic character of the 'other' mother.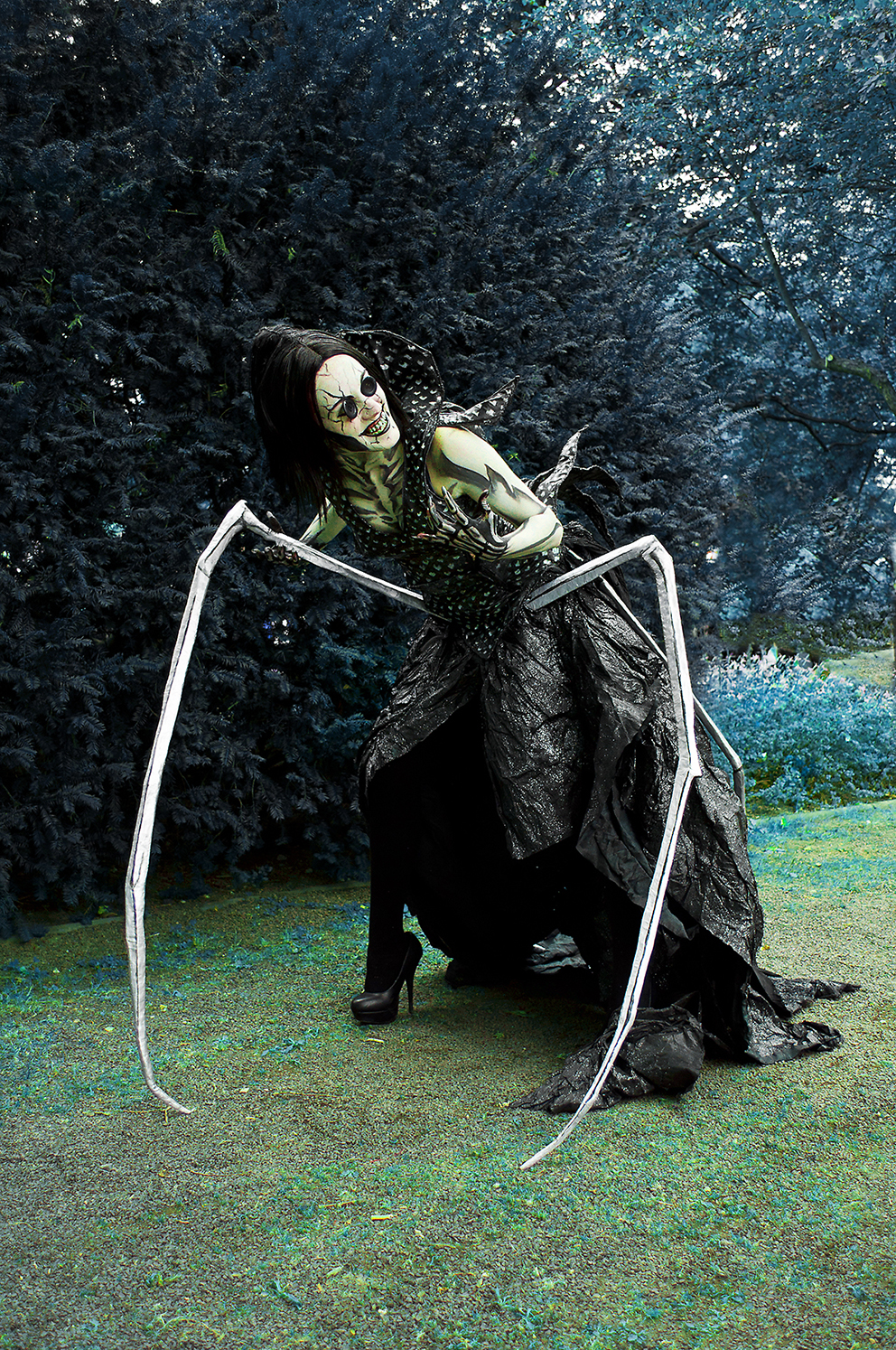 The real beauty of this costume is its simplicity. Just as the subtle exaggerations of the human form and clothing make the movie version of Coraline the wonderfully unnerving experience, so it is with Miss Trisi's interpretation.  The beautiful use of posing coupled with brilliant use of what appears to be a corset serve to accentuate the grotesque yet elegant nature of the character. Added to the make-up and body painting elements, the result is sure to be as aesthetically pleasing as it is to check under your bed before sleeping tonight.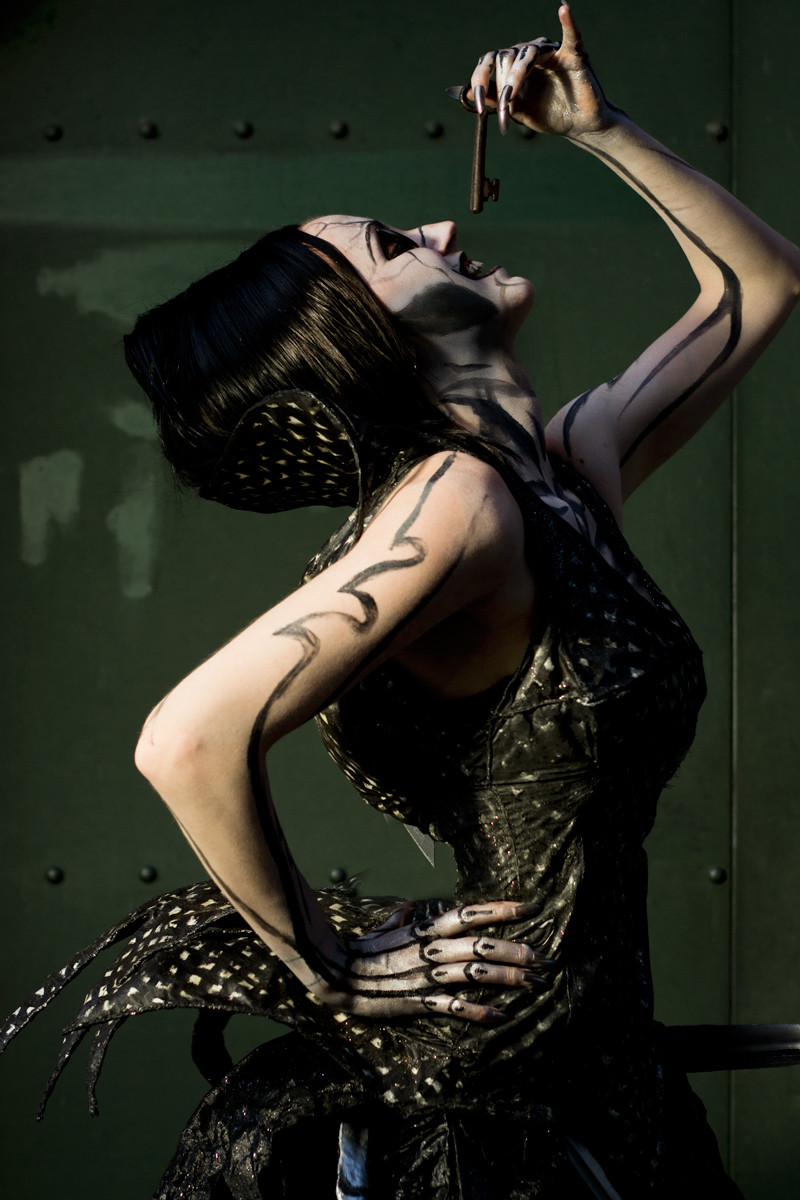 If, like most connoisseurs of fine taste, you've been scanning the horizon for a Coraline sequel of some description, perhaps this will stave your appetite for a while.
There is an innate pleasure involved when someone chooses to Cosplay the less obvious of characters and when its done as well as this, the feeling is amplified. Here's hoping that Coraline sequel is in the pipeline, if only to inspire more Cosplay of this quality.

RW Adams has been reading comics for most of his life and when not, he is thinking about reading them. He's the one who likes the movie version of Howard the Duck and if push comes to shove, concedes that David Tennant might be a better Doctor Who than Tom Baker, but only on days when Tom Baker has the flu. Catch his regular rants at his website 40andflailing.com