Sexy Nerd Science: Comin' 2 O Comic Con
This week on SexyNerdScience, we dive into a few larger topics. First we take a look at our Sexy presence at O Comic Con this weekend. All new Business Cards, Flyers, and a Banner showcase our Logo nicely! Next we touch base some Nerdy topics, such as Star Trek's new TV series and VR setups. We finish our discussion with the Science of space and the Juno satellite and the first ever Tesla Motors fatal car crash. Please lift with the legs, not the back, this is SexyNerdScience!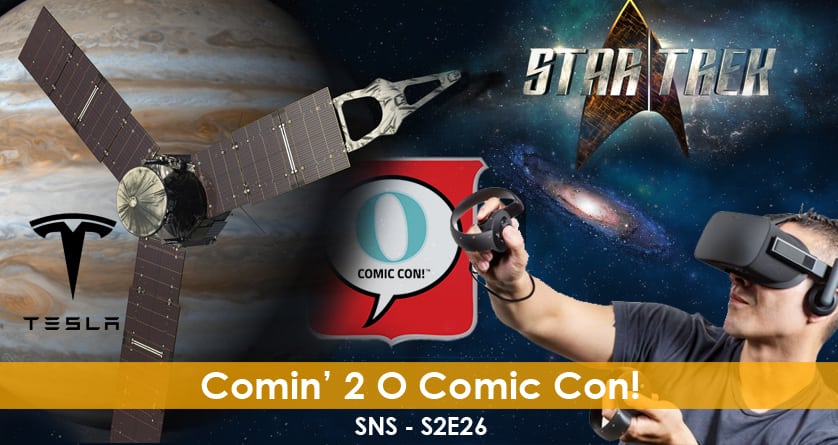 Sexy Nerd Science is a weekly podcast comprised of the scientific mind of Josh Gebbie And the Nerdy Mind of Dru Girouex.