E3: What You May Have Missed

E3 was awesome this year! As the entire world has probably gathered by now, the big hit of the floor was Nintendo's The Legend of Zelda: Breath of the Wild exhibit. Not only was it massive, it looked beautiful and the line to see it was absolutely insane. Aaron's article describes this upcoming title in detail, but suffice to say the excitement for this game was over-the-top and it was felt through all of E3. But, besides the new Zelda, there were quite a few other standouts on the E3 floor.
The Farpoint exhibit for PlayStation VR was thrilling and served to give players an introduction to the game and to the PlayStation VR equipment – I've never been super pumped about VR, but Farpoint did that for me. Another standout was the Ubisoft exhibit, complete with a dance floor in the middle for, you guessed it, Just Dance 2017, but you could also get in line to watch a short gameplay demo for Watch Dogs 2 (PC, PS4, Xbox One) which, despite my reservations stemming from disappointment with the first game, looks really good. Really good. The game takes place in bright and sunny Oakland, California and the gameplay is similar to its predecessor, but the main hook of the game, which involves hacking into everything around you, seems to be vastly improved with more of a fun element to it. The appeal of this sequel is also heavily attributed to the jokey nature and intelligence of protagonist Marcus and his involvement in the overall plot.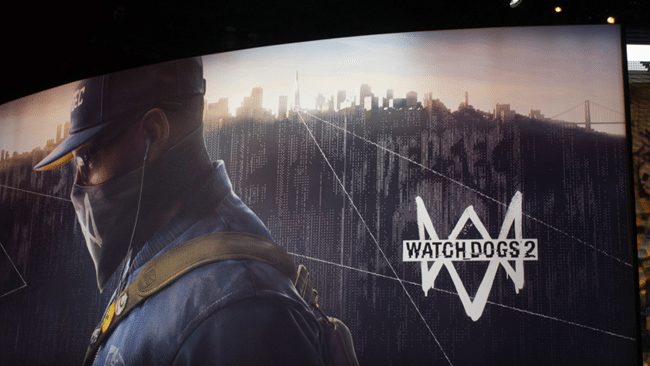 Just when you thought you were tired of games featuring zombies, PlayStation introduces Days Gone, a high-octane and gloriously gory open-world zombie thriller that has the player mowing down zombies like there's no tomorrow (which, given that the game is a zombie game, is quite possibly the case). It looks very reminiscent of The Last of Us in plot and gameplay but without the companionship-driven story – it's more solitary, making the stakes higher and the intense nature of the zombie chases even more terrifying. It looks like it'll be boatloads of fun to play.
VR was actually what we got to see the most of – I was able to try out Oculus and Samsung Gear VR, both of which were more than I expected from VR systems. Price point still remains an issue with a lot of people that might have an interest in VR, but there's nothing quite like having a zombie running right up to you and trying to grab your (virtual) heart out of your (virtual) chest. I will say that the VR was smooth and the gameplay controllers, whether it was the one on the side of the Oculus headset or the controller with a D-pad, were intuitive and worked really well. Oh, and VR roller coasters are awesome, especially when you get to experience them with a moving seat.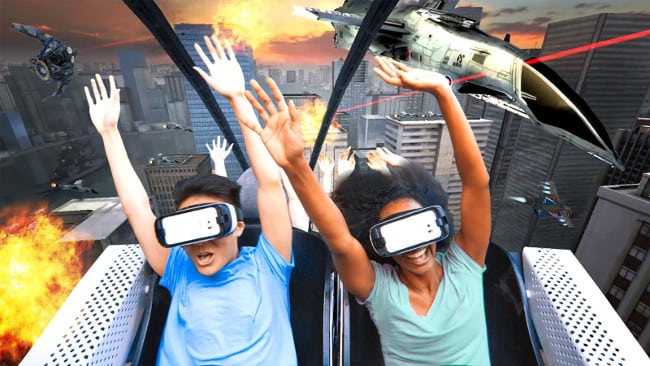 A couple of smaller, quieter games also made waves at E3 – ABZU (PS4, PC) echoes the calming, nonviolent feel of Journey and Flower, featuring a diver as they make their way through the depths of the ocean – and it is absolutely stunning, much like the two aforementioned games. Night in the Woods (PS4, PC, Linux, Mac) is quirky and dark, with beautiful side-scrolling action through a story-driven narrative. Black the Fall (PC, Linux, Mac, Mobile) was a surprise for me: a dark side-scroller with puzzles that must be solved, a strange, frightening world that must be figured out, and a dark story that's trying to be told.
Sea of Thieves (Xbox One, Windows) really stole the show as the most lighthearted and funny game of E3, with its jaunty, inviting tone and its gameplay that lets you blow up boats and be a pirate.  I mean, there was a pirate band hanging around outside of the gameplay area just playing tunes and entertaining the crowd. Aside from their great marketing strategy, Sea of Thieves is even fun to watch others play. It's going to be a hit.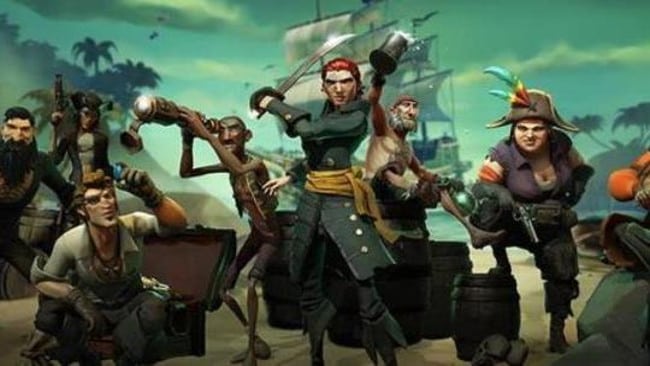 Bethesda also had a trio of big-hitters: Prey (!!!!!!!!!!), Dishonored 2, and Quake Champions. I will literally let the trailer for Prey speak for itself, because I had totally lost hope about it but THERE IT IS! A PSYCHOLOGICAL SPACE THRILLER FEATURING SHAPESHIFTING ALIENS! It's going to be bananas! There's not a whole lot of information out on it thus far, but I really look forward to learning more about it as we head towards its 2017 release.
Overall, E3 was an incredible experience and from the floor the excitement was teeming. It had a little bit of something for everyone – whether your thing is open world, racing, blood and guts and zombies, or small indie games, there was always something new to try. Getting to do a little bit of hands-on with several different systems and tring out loads of new games was easily the most exciting part, but it was great to feel the excitement that zipped through the room. It's going to be a great year for gaming and, heading into 2017, we should all be excited.

Sarah is a geek through and through. She is an avid reader, gamer, traveler and photographer, and tries to squeeze all these things in while attempting grad school.